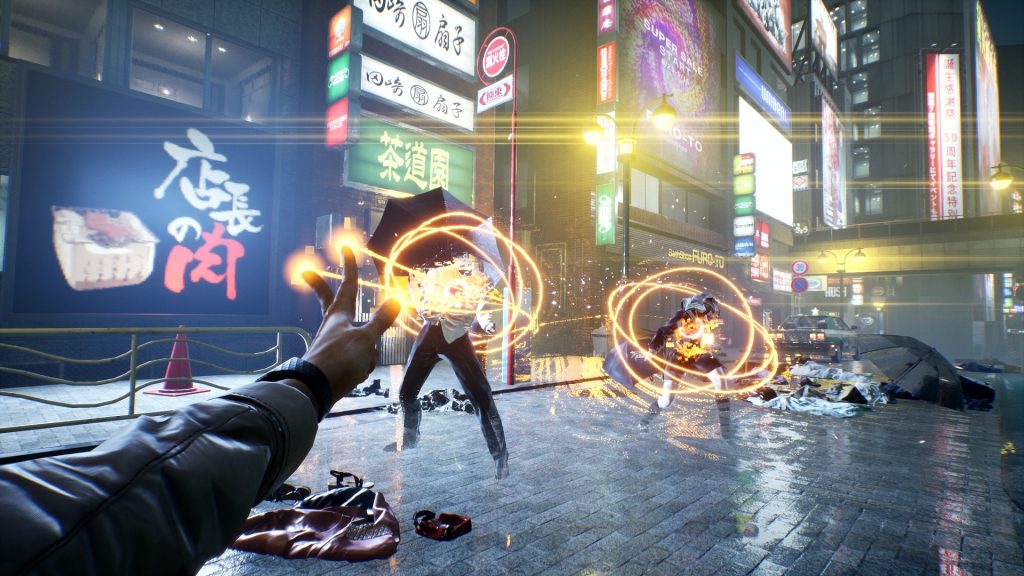 Last year during what used to be E3 Bethesda and Tango GameWorks announced a mysterious game by the name of Ghostwire: Tokyo and now a year later we have a new release window, some gameplay footage, and platform information.
Bethesda has revealed that the game will be coming to the PlayStation 5 as a console exclusive and on PC in 2021 and the game itself is a first person style game where a massive paranormal event causes the sudden disappearance of 99% of the population while spirits from Japanese folklore storm Tokyo. Players will harness paranormal abilities to solve the mystery of the disappearances and save the city.
Players will have access to supernatural powers to unleash devastating, otherworldly attacks and interact with the paranormal in a variety of ways—cleanse, banish, and destroy. Throughout their journey players will grow their newfound powers to suit their playstyle and take the fight to the supernatural, some of which so far include Amewarashi, Shiromuku, and Kuchisake.