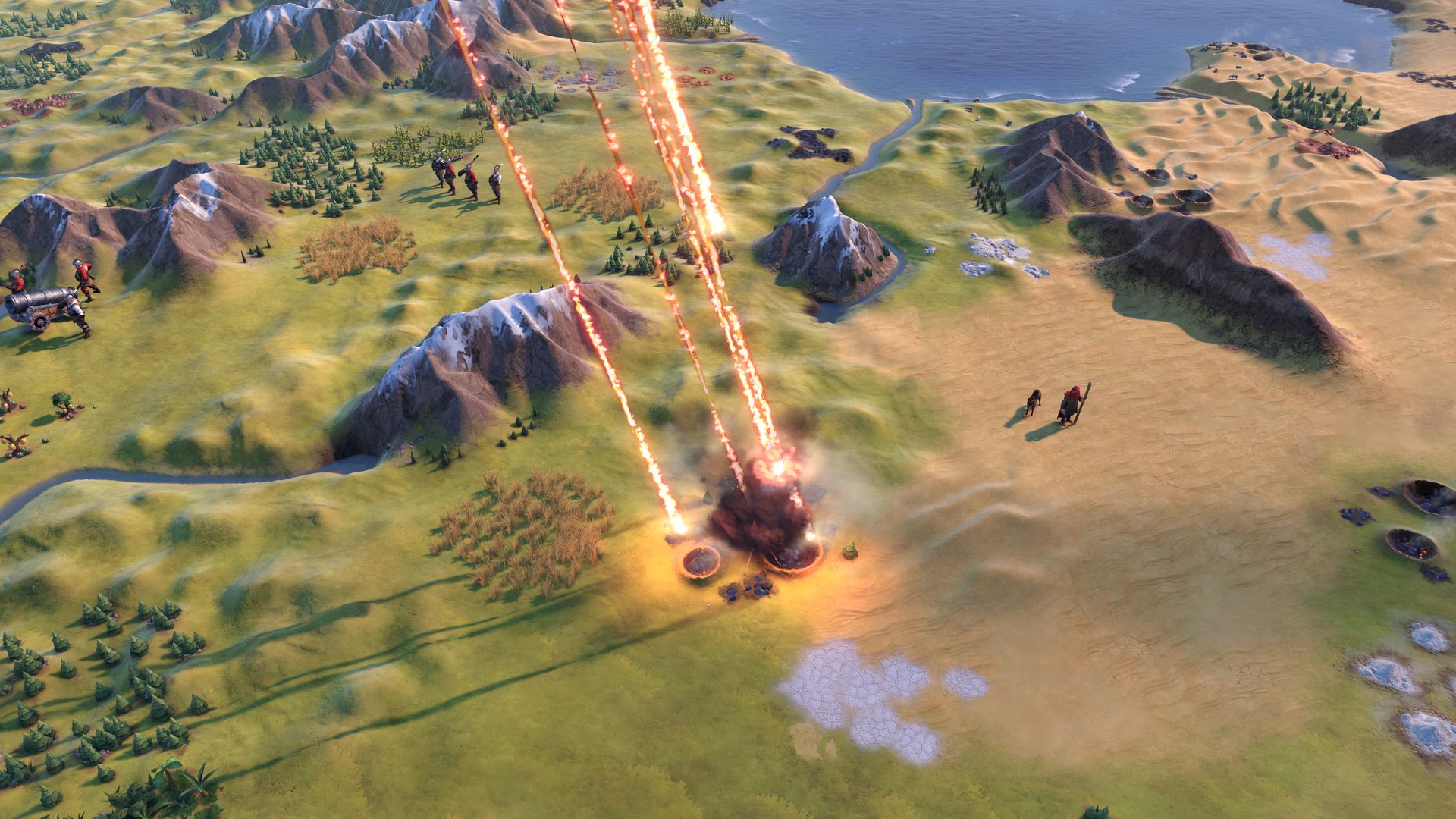 2K and Firaxis Games have released the DLC for Sid Meier's Civilization VI's new Frontier Pass. "Maya & Gran Colombia Pack" introduces two new civilizations, the Apocalypse game mode, new resources, new natural wonders, new disaster, and new City-States.
The Maya are led by Lady Six Sky. They are able to build the Hul'che unit and the Observatory District. Simon Bolivar leads the Gran Colombia. Players will be able to play the Comandate General and Llanero units as well as deploy the Hacienda upgrade.
The Apocalypse mode requires Sid Meier's Civilization VI: Gathering Storm. The new mode adds the Comet impact and Solar Flares disaster on top of the Forest Fires and Meteor Showers disasters that are included with the DLC. Players will constantly be on edge as the damage caused by natural disasters has been increased in size and scope. With the addition of the new Soothsayer unit, players can wield natural disaster as a weapon or sacrifice their own units to the volcano to score points. The pressure from climate change is higher in this new mode, as the apocalypse begins when the climate change level hits maximum.