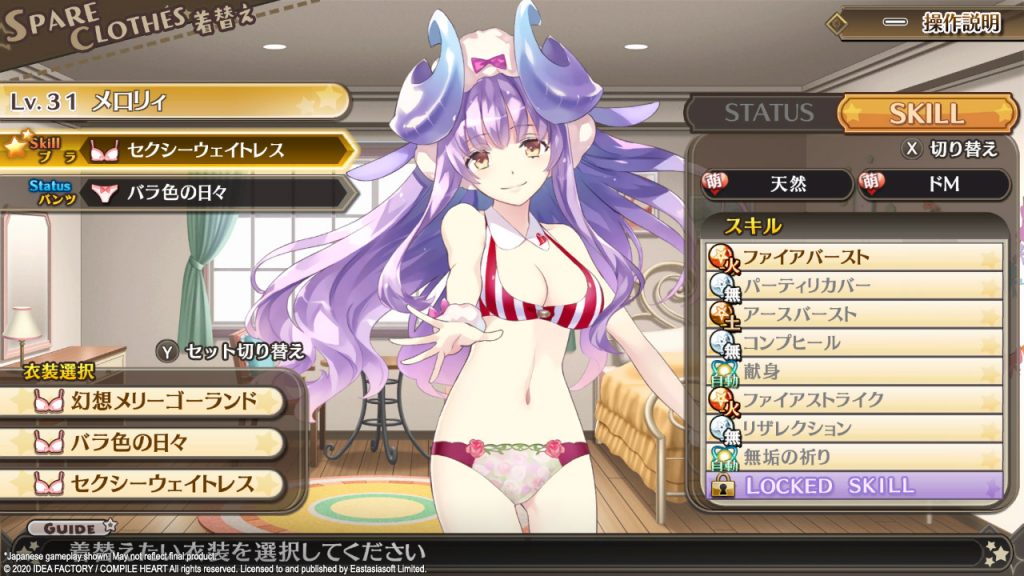 With some platform holders stepping in to cancel certain types of"ecchi" games it has made a few a bit reluctant to try and bring some series over to the West but it looks like one more game will be continuing to come over for Western fans. Eastasiasoft has announced that they are working with Play-Asia to release Moero Crystal H to Western audiences through the Nintendo Switch later this year. The game will be sold digitally through the e-Shop and all standard and the limited physical collector's editions will be sold only through Play-Asia with pre-orders starting tomorrow.
Developed by Compile Heart, Moero Crystal H is a standalone release that is a dungeon-crawling RPG that follows the tale of of Zenox the "Lucky Pervert", who must partner with a troupe of monster girls to reclaim the stolen Bra of Darkness, an object of great power needed to save the world. Equipped with the "Panties of Light" to guide them, our heroes embark on their mythical quest.
A trailer showing off the opening movie and a number of screenshots for the game can be found below.