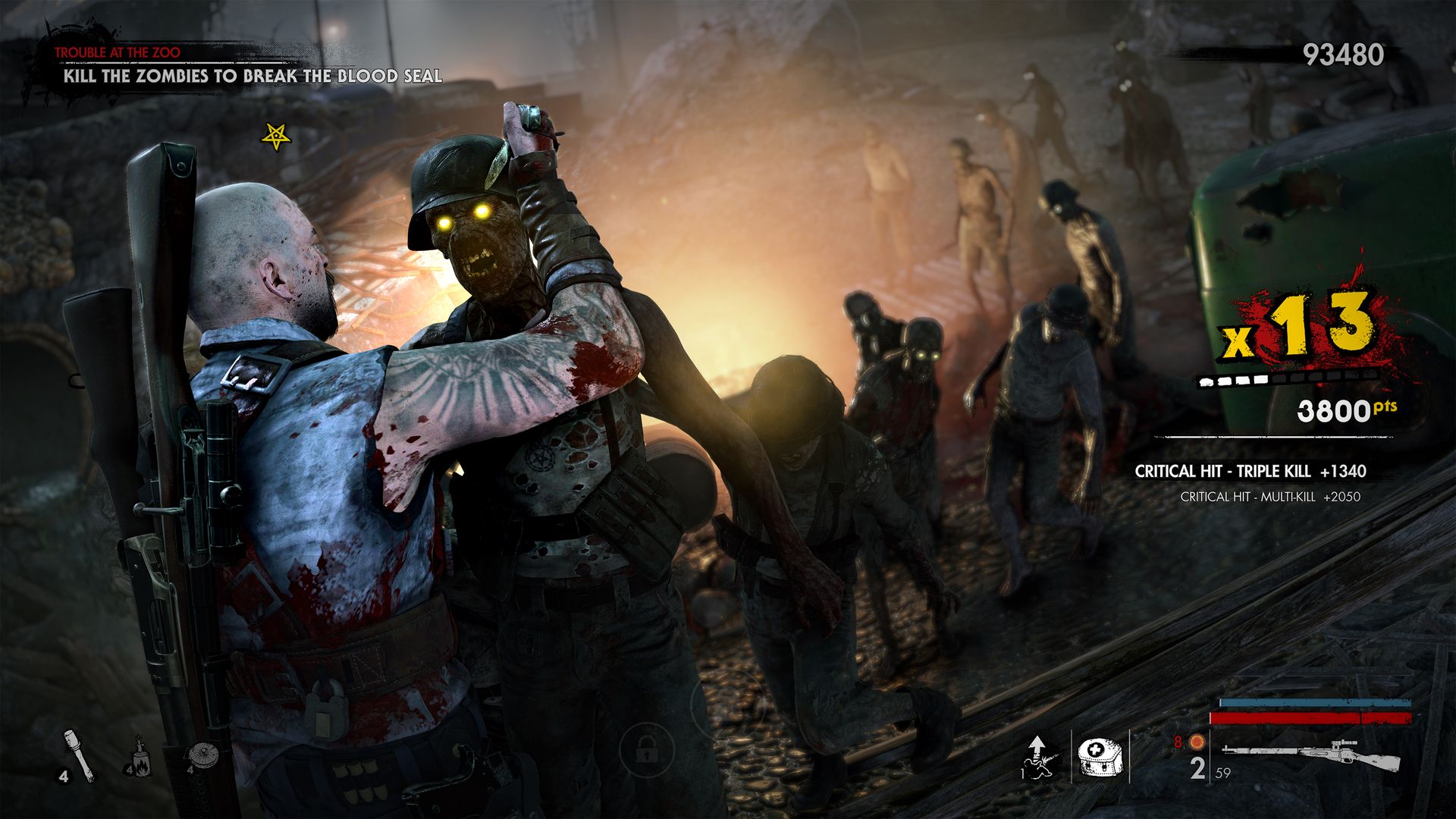 Rebellion has unleashed Zombie Army 4: Dead War upon the world. Set in 1946, the game follows a group of crack soldiers fighting their way through southern Europe. While zombie Hitler may be dead, his legions of zombie Nazis still terrorize the allied forces. One to four players will now band together to put an end to Hitler's Plan Z once and for all.
Zombie Army 4: Dead War offers a full campaign plus a Horde Mode to challenge the best of players. While a full slate of premium post-launch DLC has been announced, Rebellion has promised to support Horde Mode with free maps after launch.
Zombie Army 4: Dead War comes in three editions: normal, Deluxe Edition, and Super Deluxe Edition. The Deluxe Edition adds an undead airman character, a solid gold weapon pack, and the undercover Karl outfit. Super Deluxe Edition has everything in the Deluxe Edition and the previously announced post-launch content.
Zombie Army 4: Dead War is out now for PlayStation 4, Xbox One, and Windows PC.