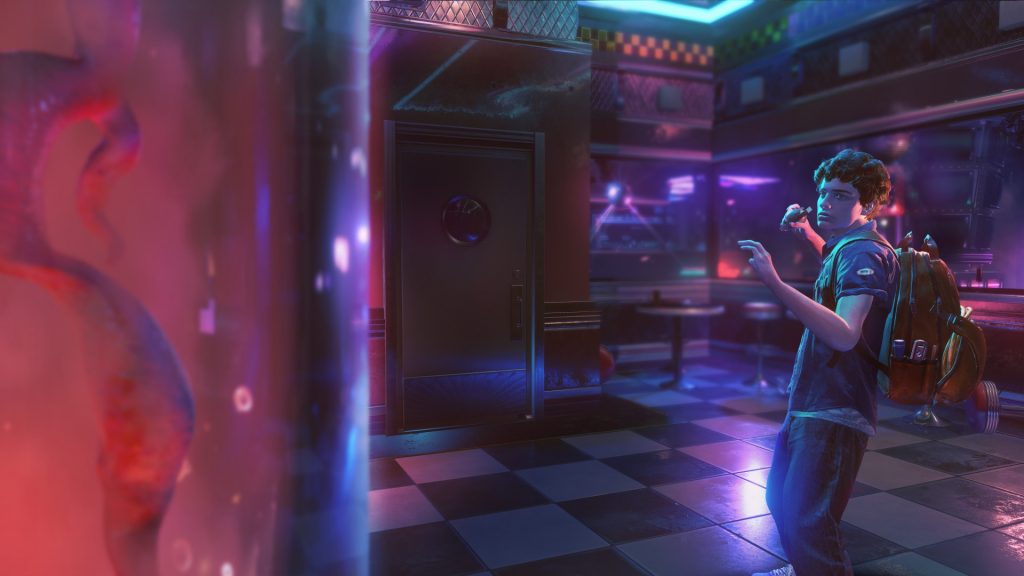 Capcom has revealed two new maps that will be available in Resident Evil Resistance alongside two different masterminds that players can also take control of in their upcoming asymmetrical survival horror game that comes bundled with Resident Evil 3. The maps are called the "Abandoned Park" and the "Casino" while the masterminds are some familiar faces in the form of Alex Wesker and Ozwell E. Spencer.
The horror themed theme park was once a place of fun but now its abandoned at the edge of Raccoon City and filled with true monsters and bioweapons while the casino is left in complete disarray with neon machines now stained in blood.
Alex Wesker's playstyle places an emphasis on using traps, while also manipulating the map to slow Survivors down with roadblocks and enhanced zombies. As if these were not intimidating enough, when Alex gets really serious, she can call upon a vicious carnivorous plant called Yateveo. This stationary bioweapon might not move, but in the right place it's a powerful obstruction that keeps Survivors from their objective of escaping. As for Ozwell Spencer, he is a more hands on mastermind that generates a Disintegration Field that severely damages any Survivor that passes through it.