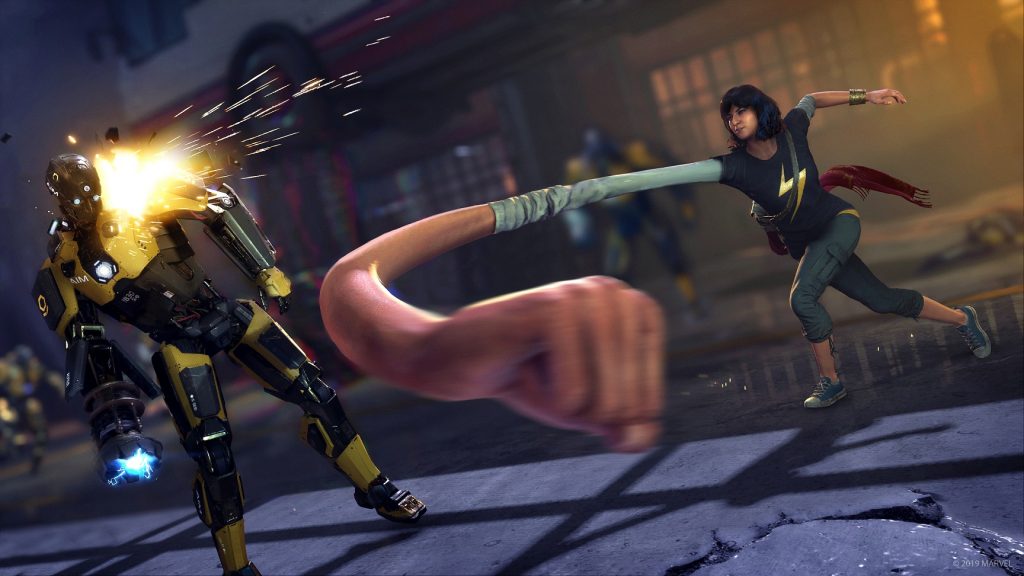 Square Enix and Marvel have announced a new hero that will be added to Marvel's Avengers and she just so happens to be Kamala Khan, whose super hero name is Ms Marvel. Kamala first debuted as the character in February 2014 and is described as a self-avowed Avengers fan, in the game's original story, Kamala Khan must apply her intellect, optimism, and unique abilities to the task of unraveling a global conspiracy and reassembling her personal heroes in time to stop a new secretive organization, Advanced Idea Mechanics (AIM), before they unleash one of the greatest threats Earth has ever faced.
Players begin the journey as Kamala Khan and learn the origins of her extraordinary powers. As the story expands, Kamala plays an essential role in bringing the disbanded Avengers back together. As each Super Hero is added to the roster, players must master all of their unique abilities, rebuild and customize the Avengers team to face increasingly growing threats only the Avengers together can defeat.
Marvel's Avengers is currently set to be released on the PlayStation 4, Xbox One, PC, and Stadia on May 15, 2020 and you can check out a new gameplay trailer for Kamala Khan as well as a character profile video below.