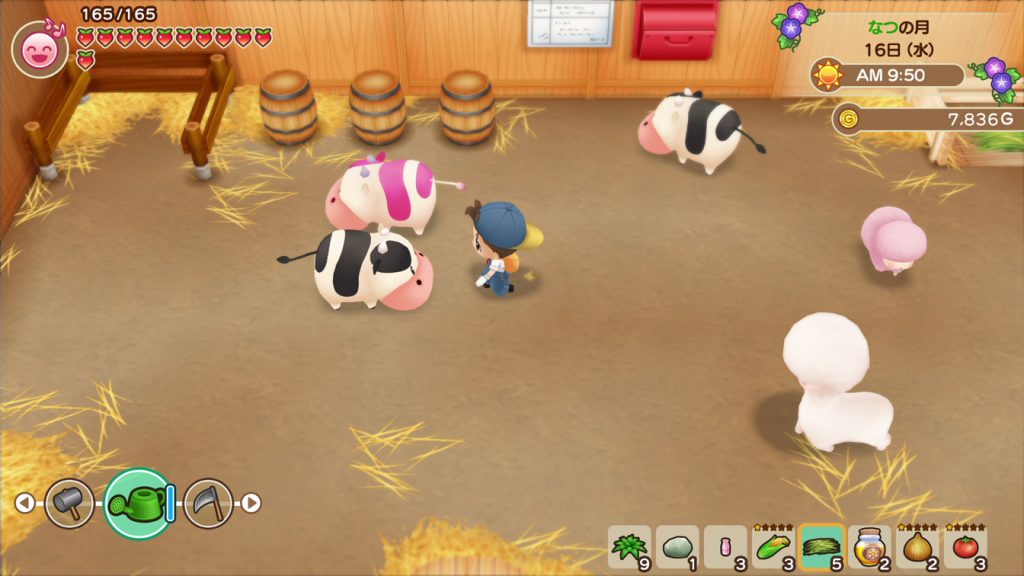 Early last month it was revealed that Marvelous was working on Story of Seasons: Friends of Mineral Town, a remake of an older game in the franchise, and now the company has released some screenshots and artwork showing off some of the bachelorettes and bachelors that will be in the game as well as a bit of farming, animal raising, the town, and some in-game events.
The girls introduced this time are Mary, a girl who loves books and is writing one herself and works at the front desk of her father's library, and Elli who is a serious and hardworking girl that works at the town hospital with the hope of becoming a nurse. The boys happen to be Gray, a blacksmith in training that can be rude and stressed at times but his careless attitude changes when meeting the player, as well as the game's doctor that always is thinking about the patient and has a serious personality but he does want to interact more cheerfully with his patients.
Story of Seasons: Friends of Mineral Town is currently set to be released on the Nintendo Switch in Japan on October 17th and has already been confirmed for release in the West sometime in the future.