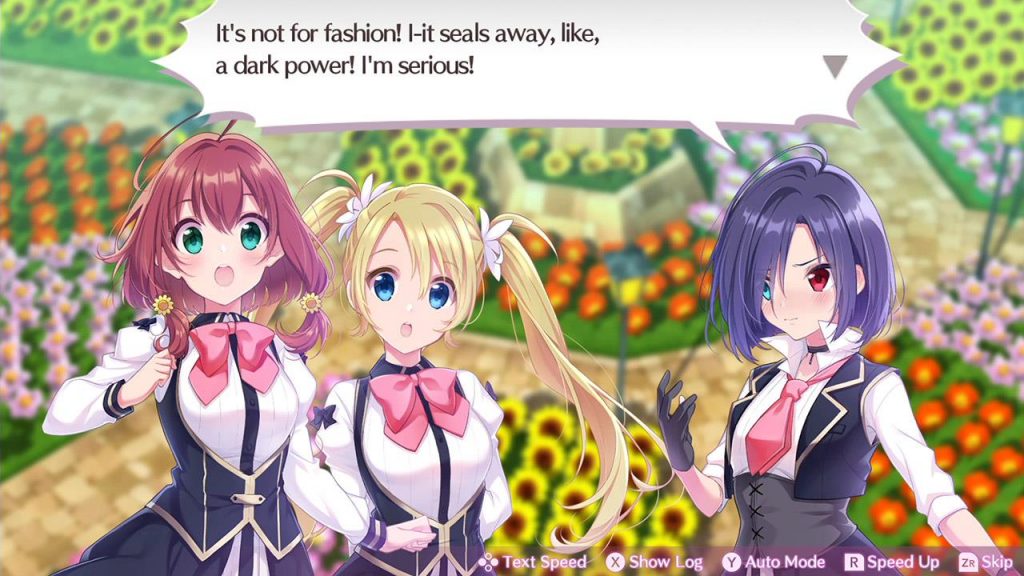 In something of a surprise, but still quite pleasant, move D3 Publisher has announced that not only will Omega Labyrinth Life and Labyrinth Life be released in Asia and Japan on August 1st but it will also be releasing in all other regions on that same day. While the Western version of these two games will only be available digitally compared to their retail and digital counterparts in Japan and Asia, this comes as a surprise given how the series has been treated in the past.
Now it is interesting to note that there are some notable differences between these two games despite the fact that the story, setting, and most gameplay features remain the same. Both games are roguelikes set at Belles Fleurs Academy. The school is supposed to have a garden that will always be in bloom. However, when Hinata transfers to the school, she finds that all of the flowers have died. She must go dungeon-crawling with her classmates to restore the garden. Two characters can go into a dungeon at a time, a leader and a supporter.
While these elements remain the same it is worth noting that the Switch game, Omega Labyrinth Life, features uncensored hot spring segments, the ability to take part in "touch events" and armor break illustrations for the heroines in the game while the PlayStation 4 Labyrinth Life has removed these features to fit with Sony's censorship policies.