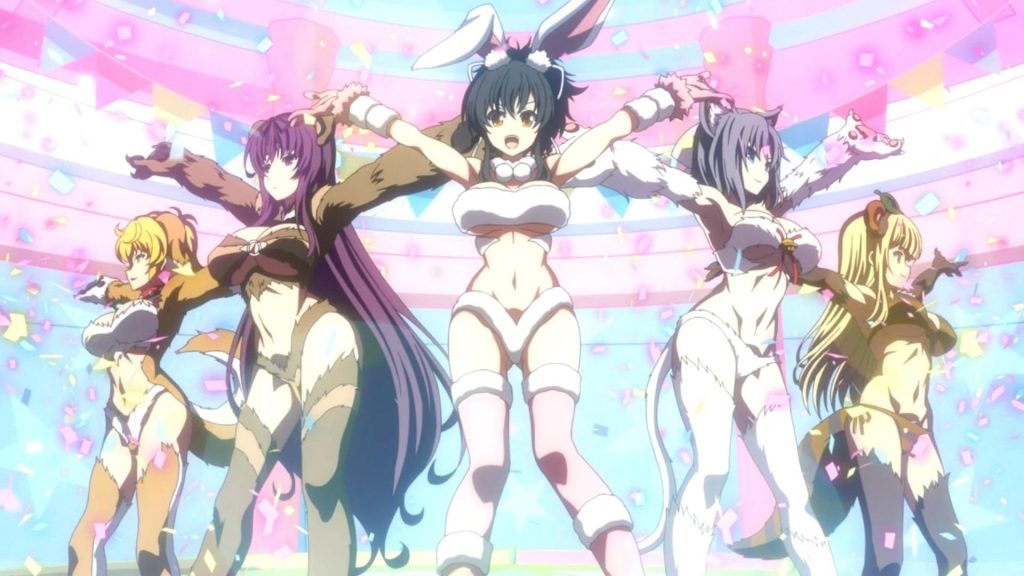 After waiting some time fans of the Senran Kagura series will be happy to hear that the odd little spin-off pinball game, Senran Kagura: Peach Ball, is finally getting a Western release. XSEED Games and Marvelosu have announced that the game will be released digitally on the Nintendo eShop for the Switch in North America and Europe for $39.99 though a very limited retail release will be available in North America.
The opening cinematic as well as a number of screenshots have been released for Senran Kagura: Peach Ball and you can check those out below. The story of the game takes place after Haruka, the mad scientist of Homura's Crimson Squad, ends up brewing a strange concoction with unknown effects and since she has been working at the local arcade, she has been storing her experiments there. After an accident causes five of her fellow shinobi to be infected, it turns out the concoction turns their mentality to that of animals.
Now, with Asuka, Yumi, Yomi, Ryona, and Murasaki causing wild havoc in and around the arcade, Haruka has devised a way to return these shinobi to their senses – the mystical Peach Ball. Applied to a subject's body repeatedly, with the proper vibrational force, it can undo the effects of her experiment. Conveniently, it's just the right size for a pinball table.