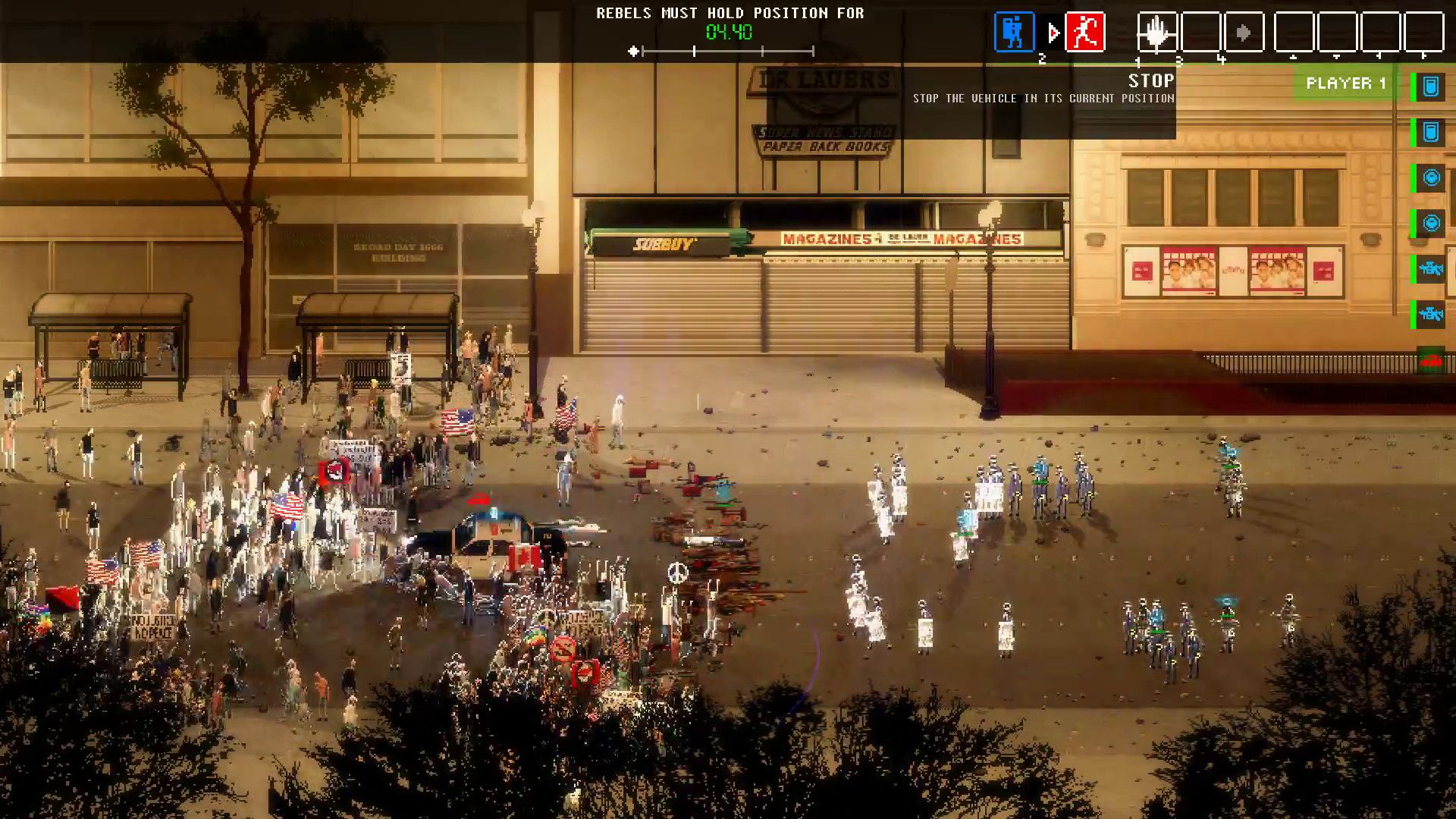 It's been a long road, but IV Productions and Leonard Menchiari's riot simulator is about to be released. Riot: Civil Unrest was among the early titles to be approved through the now defunct Steam Greenlight program and has been in Steam Early Access since December 2017.
The game will launch in full during the first week of February. The full title will launch on PC and North American PlayStation 4 on February 5. Xbox One and the remaining PlayStation 4s will get the game on February 6th. Nintendo Switch owners will have to wait until February 7th to get started.
Riot: Civil Unrest simulates some of the biggest protests that have rocked the world in the last few decades. The game offers 30 scenarios where players will be able to control either the protesters or law enforcement. The game also offers a scenarios editor for players to create their very own riot.