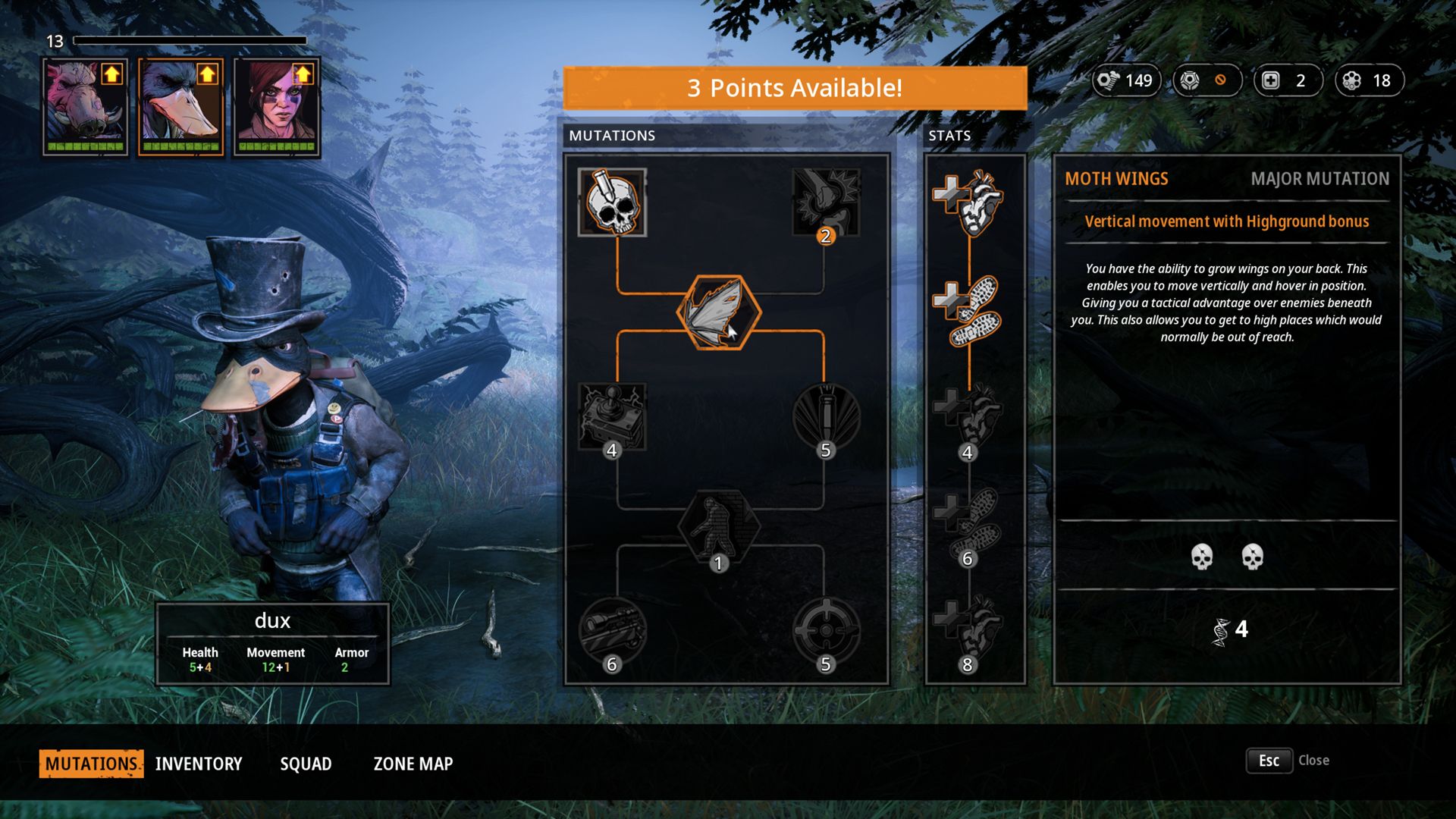 Funcom and The Bearded Ladies announced their XCOM-like tactical game Mutant Year Zero: Road to Eden will launch on Xbox Game Pass on December 4th alongside the game's general release on PC, PlayStation 4, and Xbox One. Subscribers to Xbox Game Pass pay a monthly fee for unlimited access to over 100 games in the library along with a discount on the Xbox store. Funcom CEO Rui Casais said:
"We are absolutely thrilled about bringing Mutant Year Zero: Road to Eden to XBOX Game Pass. This is certainly not your standard console game and we think that XBOX Game Pass subscribers will find a unique and highly entertaining experience with Mutant Year Zero that they might not have discovered otherwise. We are very happy with the XBOX version of the game and the whole team is excited about Game Pass allowing us to reach an even wider audience on the console."
Additionally, Funcom released a brand new walkthrough video introducing players to the Scraplands. The area is packed with valuable resources within the wreck of human civilization, but it is also crawling with others doing the same thing.
Mutant Year Zero: Road to Eden is based on the Swedish pen and paper RPG Mutant. The game stars Bormin the boar and Dux the duck. Players will explore the post-apocalyptic wasteland of Sweden in real time as they scavenge for supplies. Players will need to use stealth to get into the best position to ambush enemies, before swinging into turn based combat.