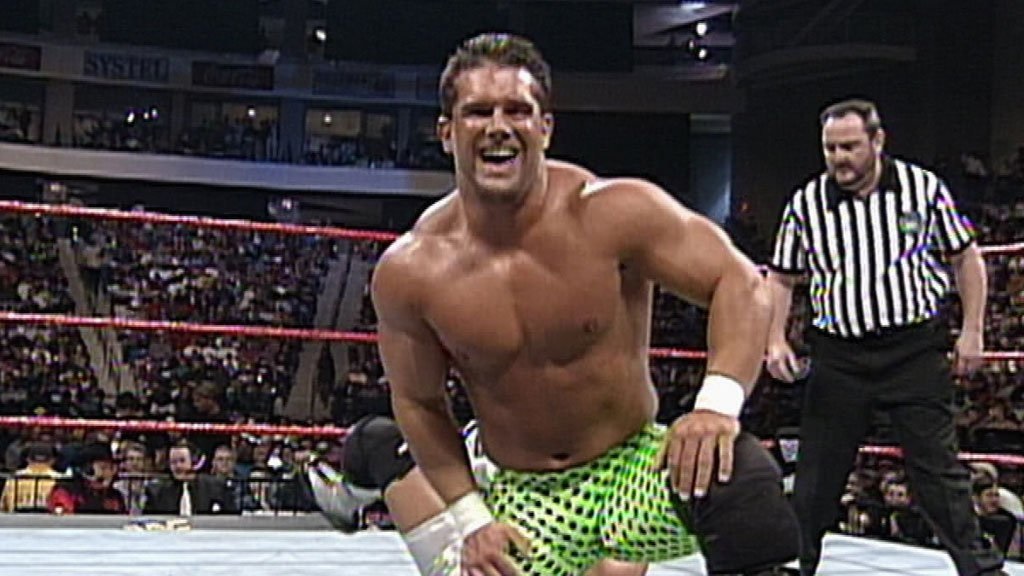 As children, we all have heroes. Sure, we forget a few – but the lasting impression they can make on us for even a moment can go on to define our tastes and preferences for the rest of our lives. It only takes a single moment to create a memory, and when you have a full career that is viewed on a weekly basis for years by millions, you then can rest proud knowing that you have a legacy of your own, even if the weight of that said legacy may differ from your peers.
Brian Christopher was one of my heroes growing up. During the most successful era in wrestling history (the "Attitude" era), he served a pivotal role by becoming one third of the stable "Too Cool", which today is known as one of the most entertaining and celebrated teams of the new millennium. Brian passed away today at the age of 46, and while the circumstances are anything but pleasant, he is certainly deserving of tribute for contributing to so many of those little memories that introduced the world to a new side of wrestling. Today, let's take a look back at Christopher's career and celebrate the man who made goggles a hip-hop fashion accessory.
This piece isn't exactly biographical, as it is simply made up of my introduction to the man. You can go to Wikipedia to track the decent careers of Brian, Scotty, and so on, so instead of going down some historical timeline, I will simply share how I was introduced to Christopher through my own childhood. Sometime in 1997, I discovered WWE. I knew about wrestling and was a fan of the concept, but due to so many kids stating it was fake and so on, I stayed away and indulged in other things like Power Rangers and everything in-between. You know, those other kind of heroes. Anyway, once I finally took the plunge, I was hooked. I have always admired any kind of over-the-top programming, and during this timeframe, WWE was insane. We had Undertaker performing ceremonies in darkness, Mankind talking to rats in a boiler room, and men wearing golden spandex who looked back fondly on their movie careers. It was the era of characters, and there was literally a hero or villain for anyone to root for.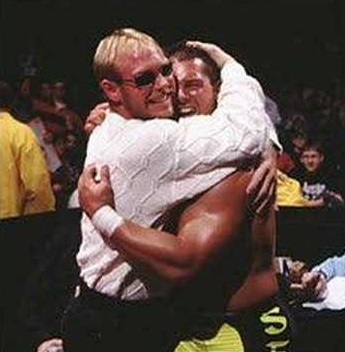 I have a lot of spotty memories of when I first saw Brian Christopher on television for the first time, but I do remember him being absurd in the best kind of way. He would wear these brightly color tights with checkered patterns on them, and would perform a diving leg drop that looked like it would take the head off of his opponent that he called the "Tennessee Jam". Yes, instead of taking on the role of some clone from the world of pop culture, Christopher's first gimmick on television was a loud southern boy with a bad attitude. He was spoiled, eccentric, and could perform high flying maneuvers with ease. That last part may not sound special to most, but in 1997 into 98, WWE didn't really push smaller guys as Cruiserweights were more of a WCW feature, so having this kind of performer in a product that was now identifying itself as "entertainment" over sport was kind of a big deal. Add in an amazingly irritating cackle that would be shouted after nearly every damn move, and you have an amazing heel that was a joy to watch.
Christopher would enter and nearly win a tournament for the Light Heavyweight Championship, and have some awesome feuds with Taka Michinoku and Águila, all while his daddy cheered him on in the commentary booth. Yeah, WWE definitely made sure that we fans knew that Jerry "The King" Lawler was the father of Brian. They looked alike, talked alike, and even have somewhat similar styles in the ring, so you could definitely tell that the apple did not fall far from the tree. Even with a famous father constantly pushing his name, Christopher needed to break out from that shadow as his larger than life personality was simply getting too big for the same sort of gimmickry. For this, WWE aligned him with Scott Taylor, a man who had been with the company for years, but was mainly used to give guys a solid match or sell a new debut or gimmick from another talent to a crowd for the first time. The two had great tag-team chemistry in the ring, and became Too Much. At first, the duo were just your basic whiny heels. They would talk trash, act crazy, and get the fans riled before usually getting stomped, creating a huge pop for whichever face was doing the work. As the gimmick went on, the two became a bit more stylish and in sync with one another, and would tease an infatuation before Too Much would stop dead in its tracks in 99, when a quick repackaging would turn the music up and give the pair some focus.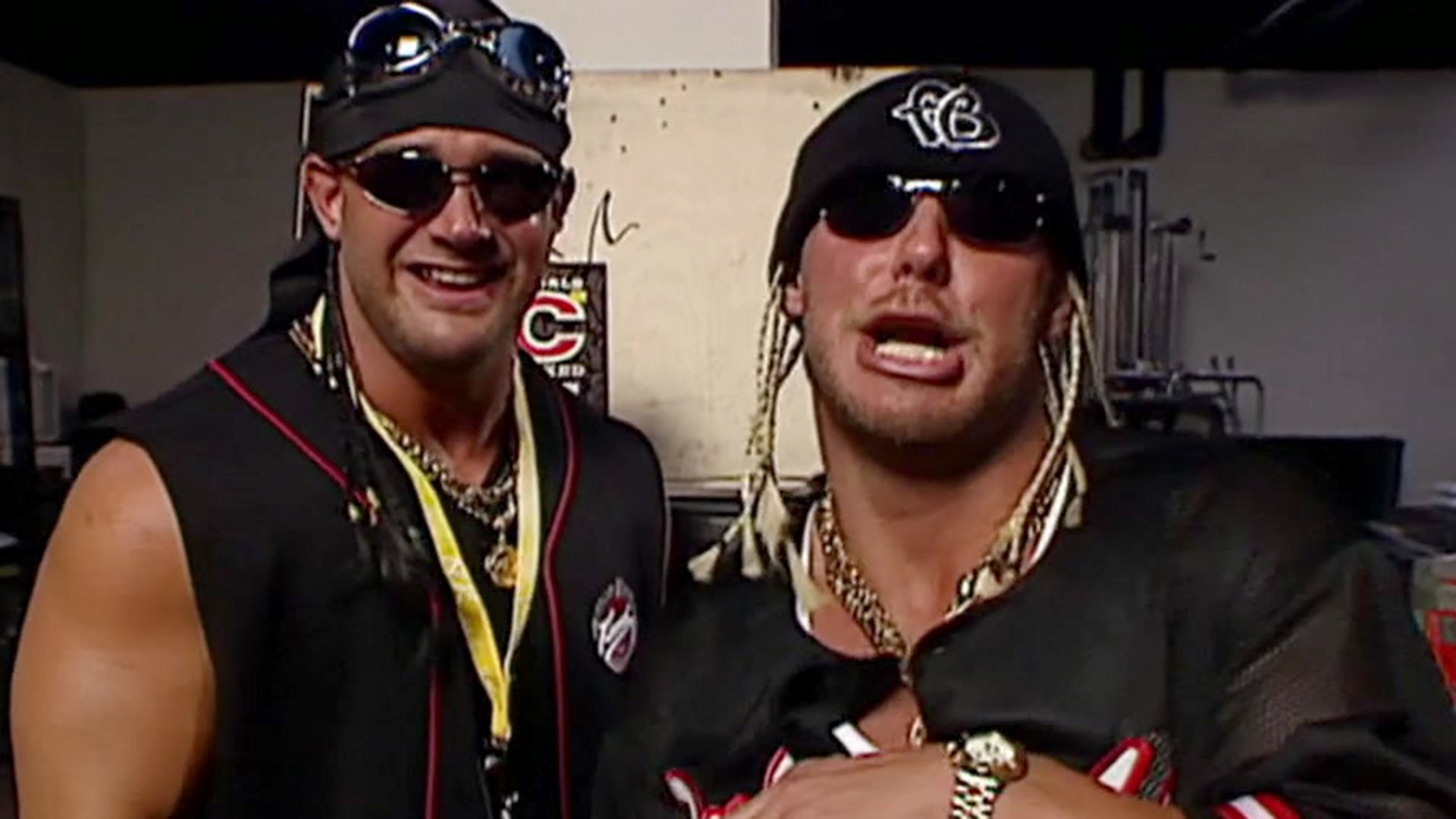 Before we speak of sunglasses and such, I can say that I do not know the actual circumstances for the repackaging. I have heard Scotty speak in interviews and state that they didn't feel happy with the direction the gimmick was going in, so they stood up for themselves and ended up being allowed to go their own creative course, so if you want an actual answer, that would probably be the best bet. At the end of the day Too Much were fine, but nothing compared to Too Cool. Now carrying boomboxes, donning shades, and dancing to some 90's hip-hop, the newly branded Grand Master Sexay and Scotty 2 Hotty relaunched as heels on Sunday Night Heat. Instead of that whole "are they or aren't they" gimmickry from before, Too Cool simply smashed opponents with cheesey one liners, and embellished in a culture that they were not cut out for. That was the joke, and it was so damn entertaining. Add in a new dance move by the name of "The Worm" and turn these two face, and this tag team would quickly become one of the most featured duos of 1999.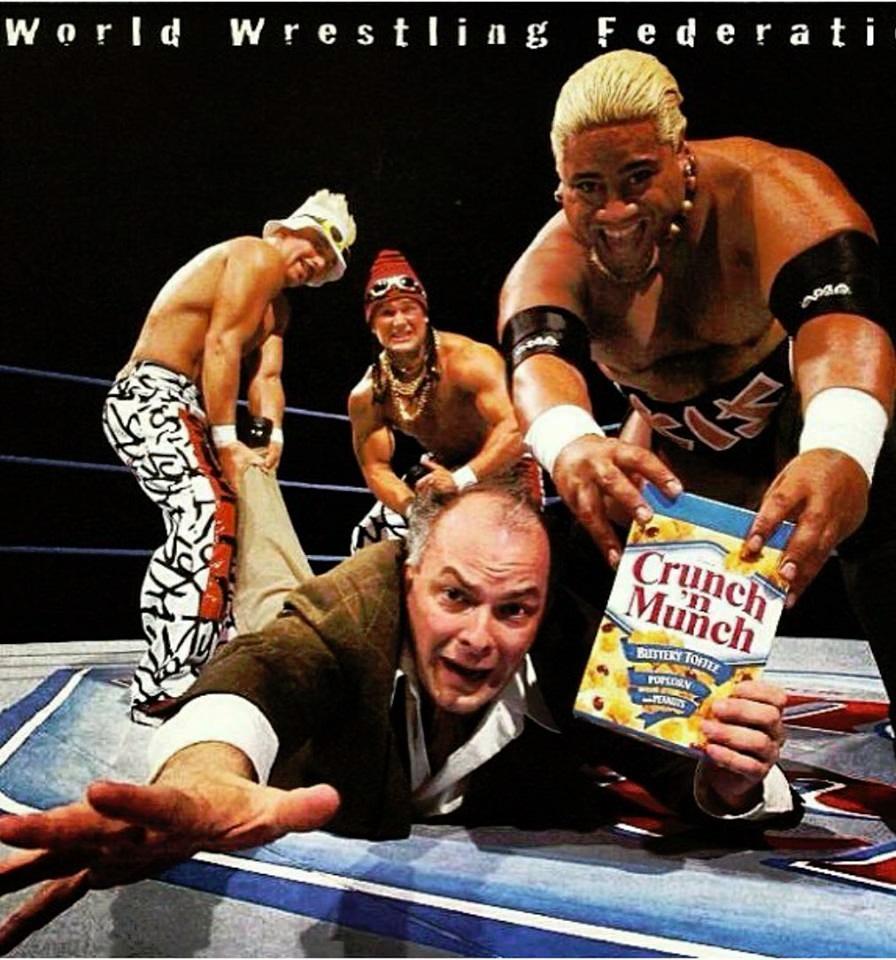 What was interesting about this new branding is that so much of the Too Much characters applied to Scotty and Brian's new characters, and fans seem to forget that. Some of the quirky dance moves, Brian's cackle, and even King's love of his not related but ever so proud of son would also transfer over with Too Cool, simply adding to the tag team's charm. As the two became more known for dancing, WWE tried out an idea, sticking Rikishi with the duo, and from there – we saw the birth of the Too Cool we all know and love today. This trio could make arenas explode with pops by simply dancing at the end of each match. While their success resulted in merchandising, television spots, and so on, Too Cool would not go on forever. During 2000 and after capturing the tag team titles once, Rikishi would go down a different path as a heel, and leave the group laid out. With change comes a bit of tweaking, and the duo would continue on with a brand new theme song ("Turn it Up"), and would keep trekking forward until Scotty became sidelined due to a real life injury.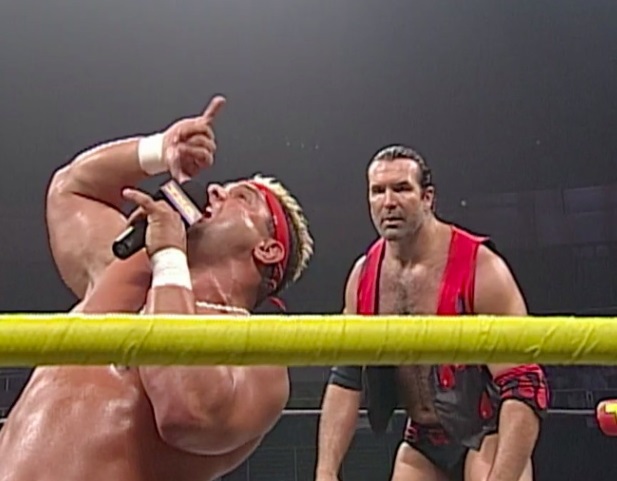 Grand Master Sexay began a campaign to find a new tag team partner for the time being. Enter Steve Blackman. This duo was a comedy pairing, with the whole opposites attract chemistry featured behind it. They would even go on to do the pre-show for Wrestlemania 17 against X-Factor, so while not nearly as endearing, Christopher still managed to keep his character relevant and entertaining. Just before the Invasion angle would hit hard, he was released due to an incident in 2001, turning Scotty into a singles competitor when he returned. There are some details of the situation, as Christopher was arrested, but again, this matter is in the past and simply serves as a bump in a solid timeline as it spelled the end of the first run of Too Cool. Over the next couple of years, the now branded Brian Lawler would do independents (most notably NWA-TNA) under his real name, acting as a heel with that same purple attire that he left WWE in. In 2004, Kane just was "heating up" with his new monster character. It was an episode of Raw I still remember very clearly. "TURN IT UP" would hit and out would come Grand Master Sexay, who lost quickly in a return match. This return ended with a release mere weeks later, with Sexay going back to independents for the rest of his career, outside of a brief stint in NXT with Scotty and a few reunion appearances here and there.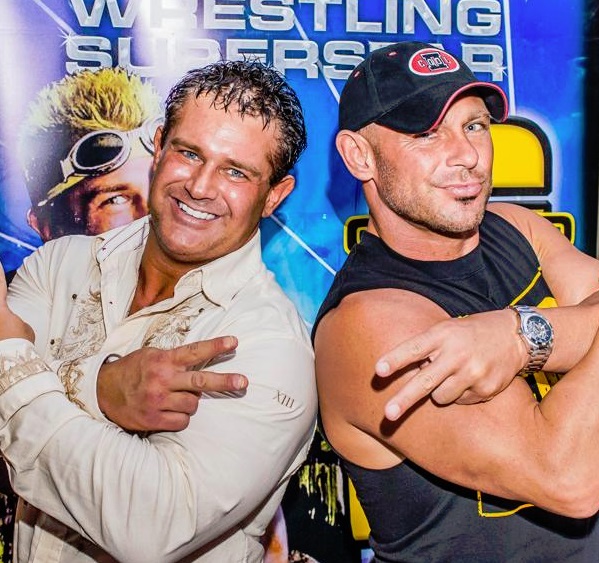 That kind of retreads the career, but the man himself is a different story. I get it, I am a fan. I only see one perspective, but two years ago I got to meet Brian and Scotty, my two heroes who I followed for years. I will state that out of the two, Scotty was always my favorite Superstar of all time, but Brian follows closely behind, so getting to talk to a person I admired so much was a big deal to myself. I even attended one of those pop-up Wrestlemania parties with the duo, and let me tell you that Brian was the life of the room. Talking to fans, taking goofy pictures, and just hamming it up the entire time, only leaving after everyone else exited. Sure, everyone knows a few of his issues of the past, but the guy I found in front of me was warm and fun, as if it was his personal job to put a smile on everyone's face. Oh yeah, that laugh is not just a character thing, either. The man I met provided me countless stories and happy memories that day, and remains one of my most cherished encounters with a "celebrity" in general.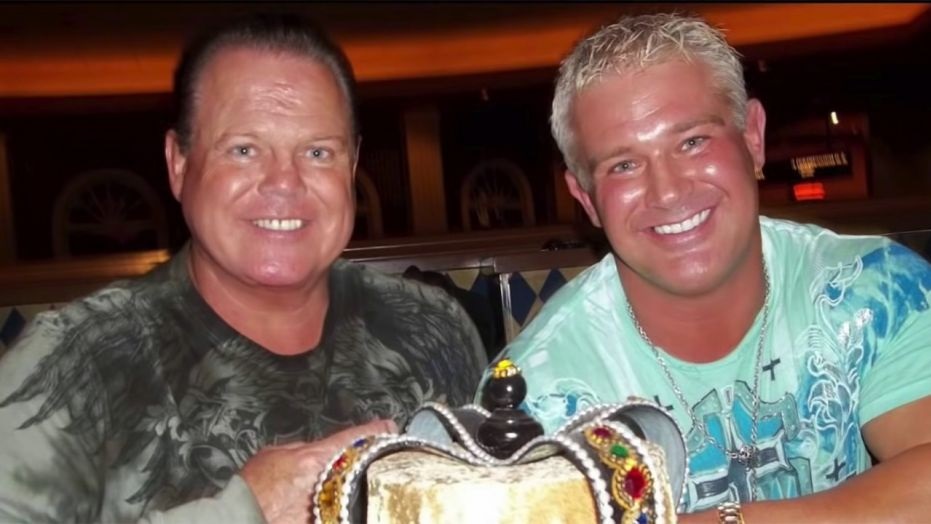 Brian Christopher Lawler was the definition of fun. He is what made Too Cool come together with a thumping heartbeat and even though he is talked about somewhat less in current circles, will forever be remembered as a loud and entertaining roster entry from such an important and redefining era. I have been doing a lot of remembering today. I remember sticking in WWF Attitude on the Playstation and always picking Brian Christopher for his over-the-top one-liners. I remember getting cheap notepads and trying to track Too Cool's win loss record for almost a year straight before I got solid internet. I also remember being an adult and finding out that my Batman and Robin were just as awesome in real life as the vision I held in my head all these years, despite all of the trivial headlines that would tell me otherwise. Brian Christopher may have treaded shadows of his father and even with his former team mates throughout his career, but that is ok. Grand Master Sexay was over, held gold, made a name for himself, and brought smiles to faces every time he performed. For a wrestler or sports entertainer, there are not a lot of folks who can attest to that.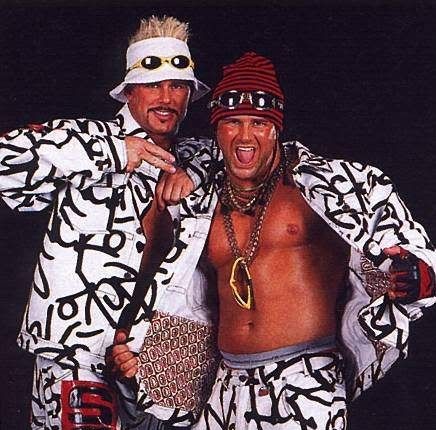 Today, the world loses its break-dancing, cackling southerner who was both Too Much and Too Cool in every sense. His family and friends should know that despite those shadows, there are those of us who will never forget about how much joy he brought. Modern fans get so caught up in their favorite talents that they almost riot if their favorites do not get enough air time, almost as if a legacy will be tarnished if there are not enough notches in one's belt. They forget that it only takes a moment, and Brian's legacy is that he was able to withstand time and still be remembered as one of the most entertaining Superstars of a generation for creating a ton of those little moments for all of us. I hope he is at peace, and I hope he knew he was and forever will be a hero and a legend in this industry to many.
Enjoy the clip below, and stay tight, daddy-o.