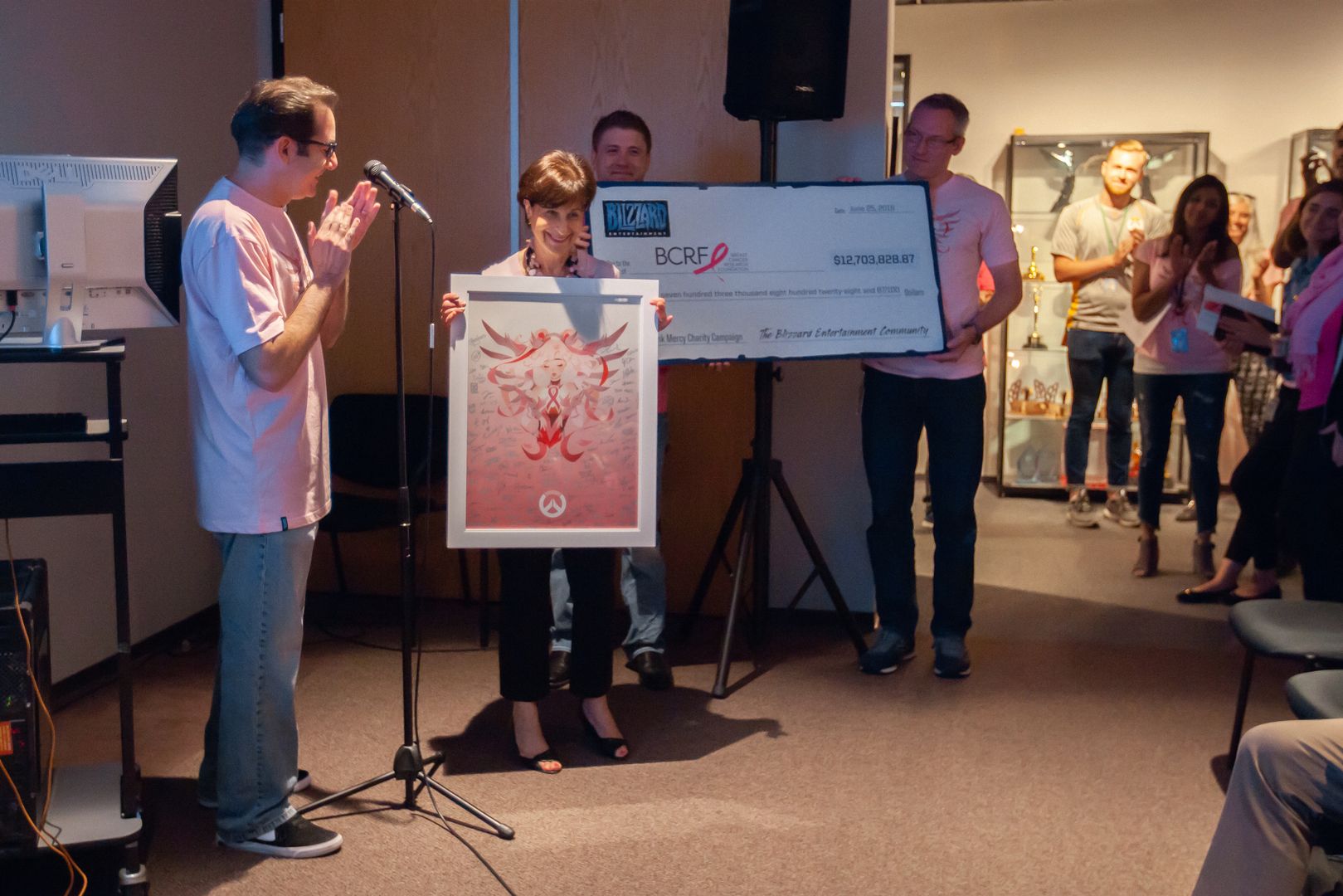 Blizzard handed over a cheque for over $12.7 million USD today to the Breast Cancer Research Foundation. The donation broke the BCRF record for largest corporate donation in a single year.
Blizzard raised the money by selling a pink Mercy skin and a limited edition t-shirt designed by VICKISIGH, then matched the sales dollar for dollar. 14 Overwatch stars also pitched in, running a charity stream on Twitch. The streamers collectively raised an additional $130,000 USD.
The Breast Cancer Research Foundation is a registered non-profit organization in the United States that raises money to fund research on breast cancer. The organization awarded $59.5 million dollars to 275 projects at universities and medical institutions world wide in the 2017-2018 funding period. Learn more about the BCRF at their website.