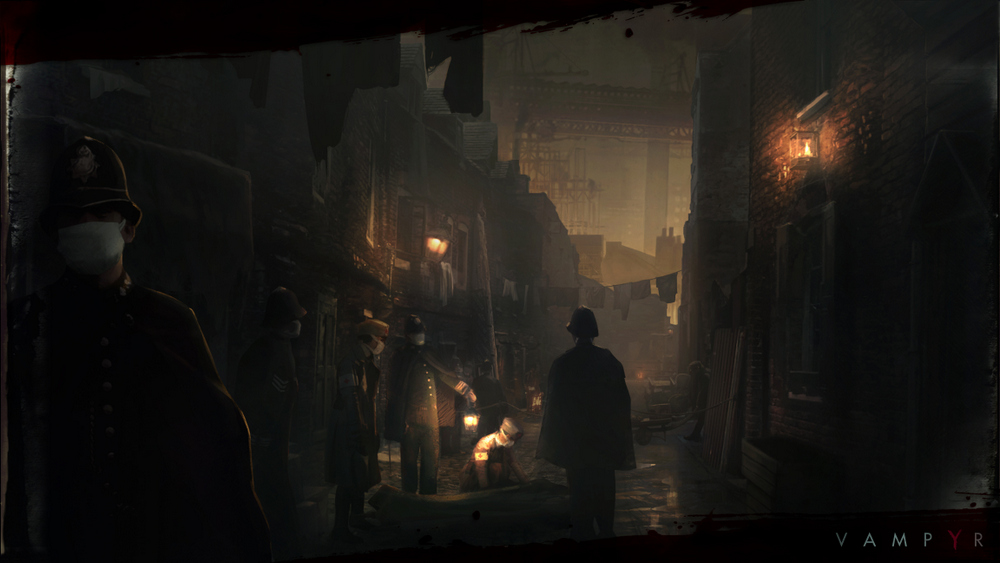 DONTNOD and Focus Home Interactive's latest game Vampyr has launched on PlayStation 4, Xbox One, and Windows via Steam. The game is set in London, England in 1918. The city in the grips of disease and is still recovering from World War 1. Dr. Jonathan Reid is a former field surgeon and now a freshly turned vampire. His journey to learn more about his new condition will send him into the shadows of London, filled with secret societies, ancient orders, and unspeakable monsters.
Reid must constantly deal with his hunger for blood. Killing the citizens of London will grant him new skills, but at a cost. Since each citizen has their own life story, relationships, and job, Reid's murder will prevent him from accessing the citizen's services and plunge the local community into chaos. Kill too many citizens and the community will ceases to exist, filling the area with hostile creatures. On the other hand, Reid can use his medical skills to help save the community, offsetting some of the consequence of the odd evening meal.
Find out where to buy Vampyr at the official site.