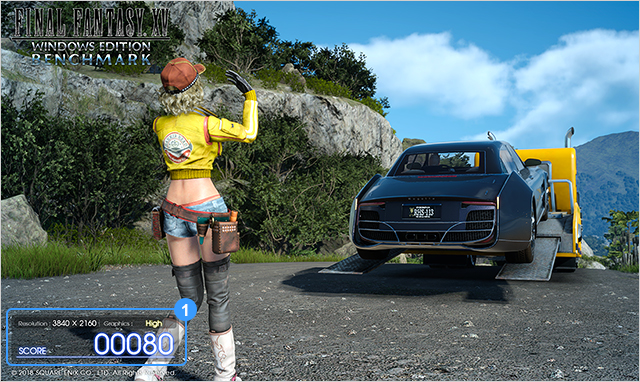 Square Enix has started to accept pre-orders for Final Fantasy XV Windows Edition on Steam, Origin, and the Windows 10 store. Each store will have  pre-order bonuses exclusive to the individual store.
Pre-order through Microsoft Store
The bonus "FFXV Powerup Pack," containing "Dodanuki," a sleek sword created by a bladesmith, reducing enemy defense with each slash. The pack also includes 10 phoenix downs and 10 elixirs.

Pre-order through Steam
The bonus "FFXV Fashion Collection," containing a selection of T-shirts for Noctis to wear.
EPISODE GLADIOLUS Tee enhances strength
EPISODE PROMPTO Tee accelerates HP recovery rate
EPISODE IGNIS Tee increases critical hit rate
COMRADES Tee increases maximum HP

Pre-order through Origin
The bonus "FFXV Decal Selection," containing an array of colorful decals for the Regalia car celebrating Gladiolus, Prompto and Ignis, along with the men and women of the Kingsglaive.
Square Enix is promising more bonuses for those who pre-order the game that will be store agnostic, but those will be announced at a later date.
For those who are a little leery about plunking money down for a pre-order due to the blistering minimum PC specs announced last month can check out the official benchmark tool to see how well the game will run. The tool is about 3.37 GB in size and will take under seven minutes to run.