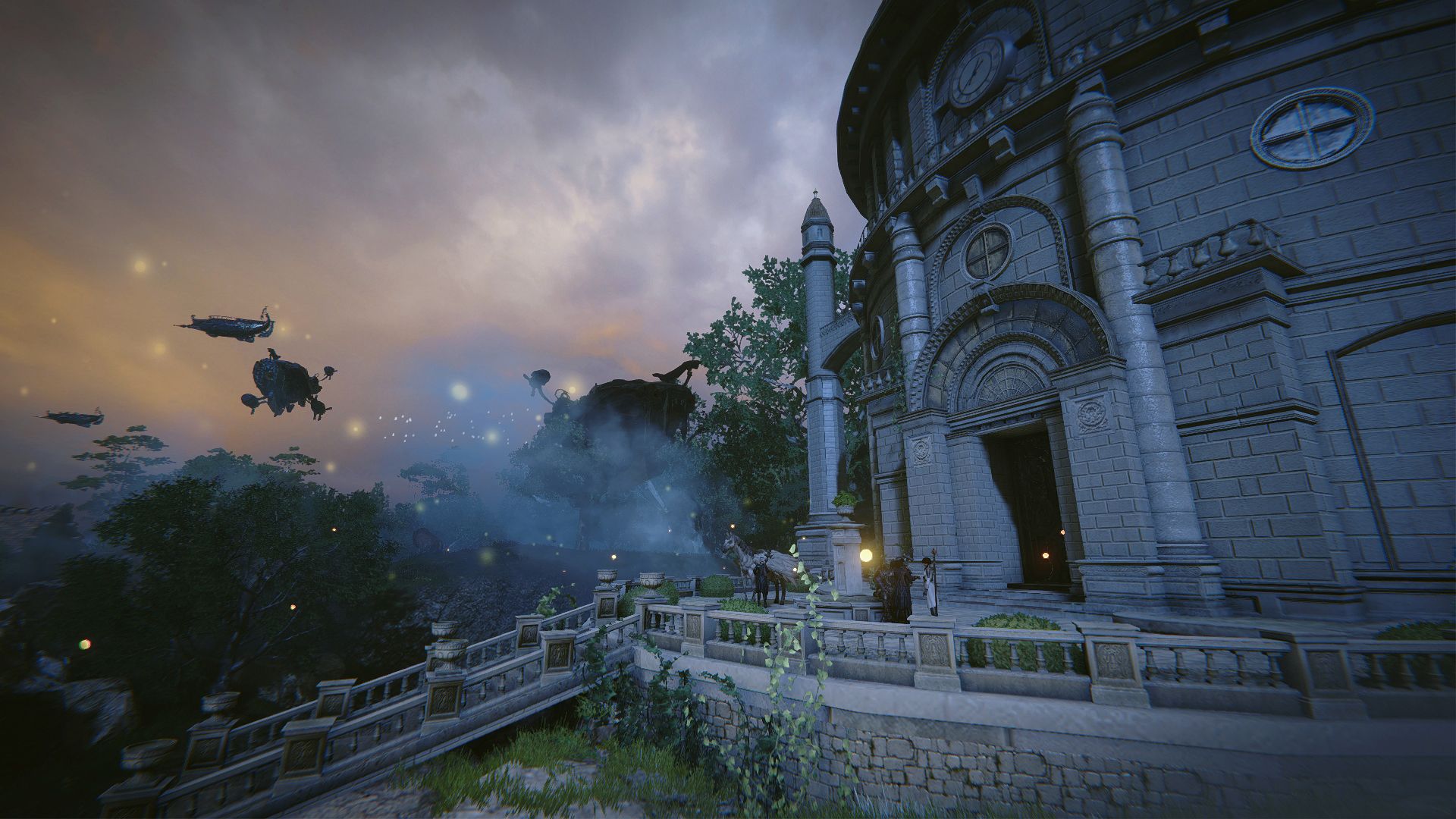 Bluehole, the developers of the hit battle royale game PlayerUnknown's Battleground, announced they will be partnering with Kakao Games to bring Ascent: Infinite Realms to the west. The game is an MMORPG that fuses high fantasy with steampunk. In addition to usual MMORPG mechanics, Ascent: Infinite Realms features airships that serve as both transportation and combat platforms. The game comes with five player classes and a variety of airship types.
The defining mode of Ascent: Infinite Realms is its massive combined arms Realm vs Realm battles. Players will duke it out for bragging rights and glory on foot, in airships, in artillery guns, in anti-air emplacements, and ground based mechs.
The first closed beta test for Ascent: Infinite Realms is scheduled for 2018.