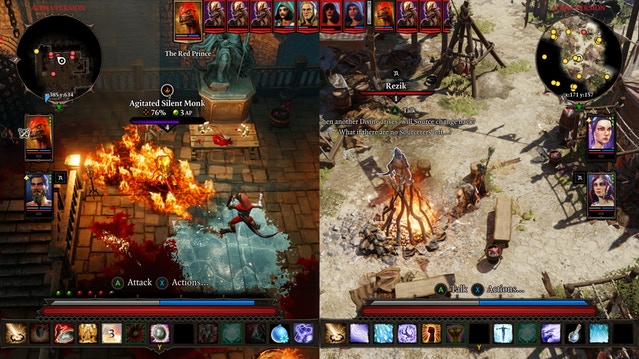 Larian Studios' latest Kickstarter update revealed that the Divinity: Original Sin 2 will have console style controller support and split-screen support on launch. The often requested feature will mean two players can tackle co-op from the couch. Split-screen can be combined with another game running in split screen to support a total of four players in game, the same player limit as traditional multiplayer.
Additionally, the developers revealed some new features in the game. While important character can die in Divinity: Original Sin 2, death won't stop them from providing some assistance to the player as they can be interacted with using Source based skills. The game will also boast a skill crafting system that lets players combine two different skill book to produce a brand new skill. The Rune Crafting system will allow players to upgrade their favourite pieces of armour and weapons. Finally, rag doll physics has been added to the game, which will make a crushing death blow all the more epic.
Divinity: Original Sin 2 is set to launch on Windows on September 14th. The first act of the game is currently available on Steam Early Access.