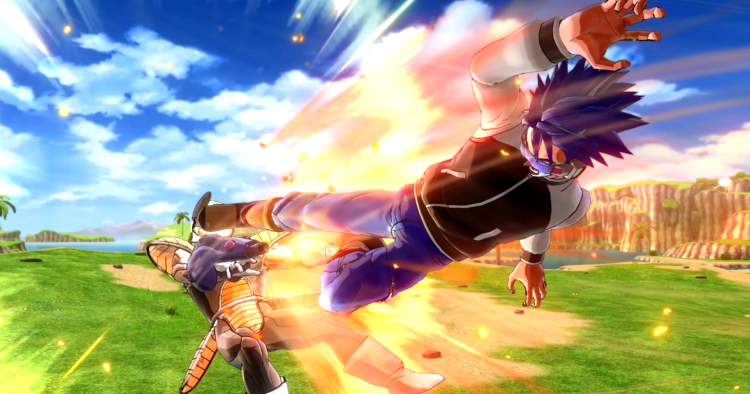 With a live-stream for DLC Pack 4 for Dragon Ball Xenoverse 2 set to occur today, Bandai Namco has released some official screenshots of the free content we can expect to drop at the same time as the fourth and final DLC pack. Collecting information from multiple sources, we now have a near complete list of what bonus content to expect when it lands at the end of the month.
The paid DLC Pack 4 will include:
2 new playable characters – Merged Zamasu and Super Saiyan God Super Saiyan Vegito
1 new story mode chapter focused on the Future Trunks Arc of Dragon Ball Super
1 new playable stage – Trunk's Devestated Future (this will look unique from the destroyed city stage already in the game)
3 new Parallel Quests
5 New Attacks – most likely attacks that belong to Merged Zamasu
2 New Costumes – Super Saiyan 4 Goku full body outfit and one other costume yet to be announced. If I had to guess, it would be Merged Zamasu's outfit.
5 New Super Souls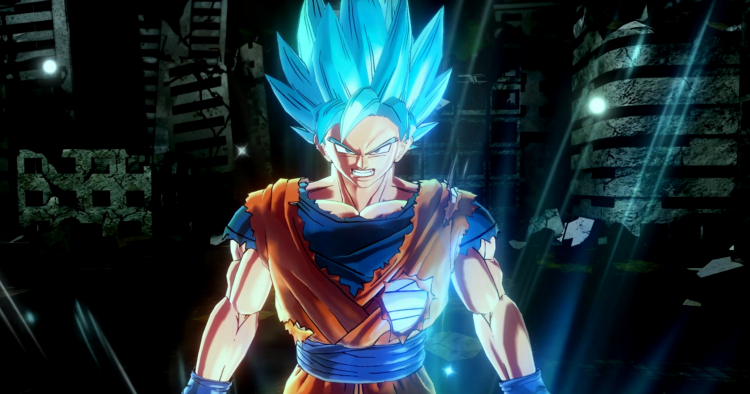 The free content pack that will launch at roughly the same time as DLC Pack 4 will include:
2 New costumes from TP Medal Shop – Great Ape Outfit and Yajirobe's outfit.
New accessories from TP Medal Shop – Great Ape Face and Tail, Standalone Saiyan's tail and a Majin head symbol for Earthlings and Saiyans only (a disappointing restriction).
5 new alternate outfits for existing characters

Future Trunks in the green sweater.
Another variation of Future Trunks in his regular Super outfit with a different set of Supers/Ultimates, including the Sword of Light technique.
Super Saiyan God Super Saiyan Goku in his orange gi with symbol.
Super Saiyan God Super Saiyan Vegeta in his blue Saiyan armour.
Kid Trunks in his Super outfit with the yellow hoodie.

5 new attacks – Sword of Light, Spirit Stab, Vegito Blue's Super God Fist like move, Double Masenko and Future Trunk's Super God Fist Kick (Burning Strike).
2 new Raid Mission bosses – Super Saiyan Rose Goku Black and Bojack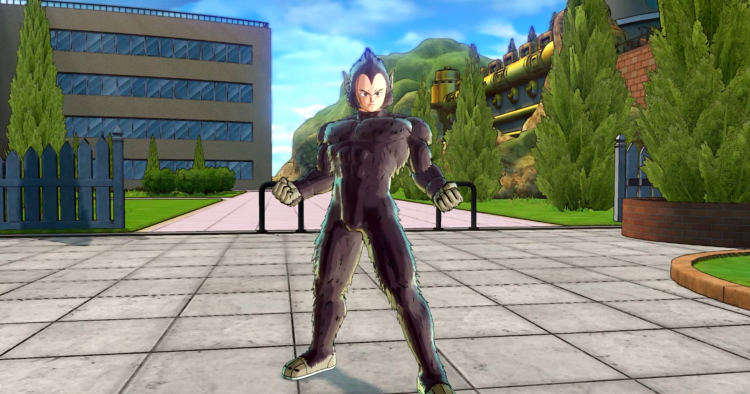 With the very hyped Dragon Ball FighterZ launching early next year it is very likely this pack will be a final sendoff to Xenoverse 2, with Bandai Namco living up to their promise to support the game for many months to come. While Dragon Ball FighterZ takes the spotlight, it is almost a certainty that work will begin on a Xenoverse 3, if it hasn't already. The pack release date will be revealed in the live-stream later today but it will in all likelihood land on or soon after June 27th. Check back for our full review of the entire Xenoverse 2 DLC Season Pass once the content is released.
We also received some news about the Switch version of the game which we now know will launch on September 9th across Japan. Motion controls are being integrated into the game in a limited capacity, being used only for transformation skills and Super and Ultimate attacks. Check out the rest of the new screenshots below.
---
UPDATE: The DLC has officially been confirmed for a June 27th launch, as predicted.