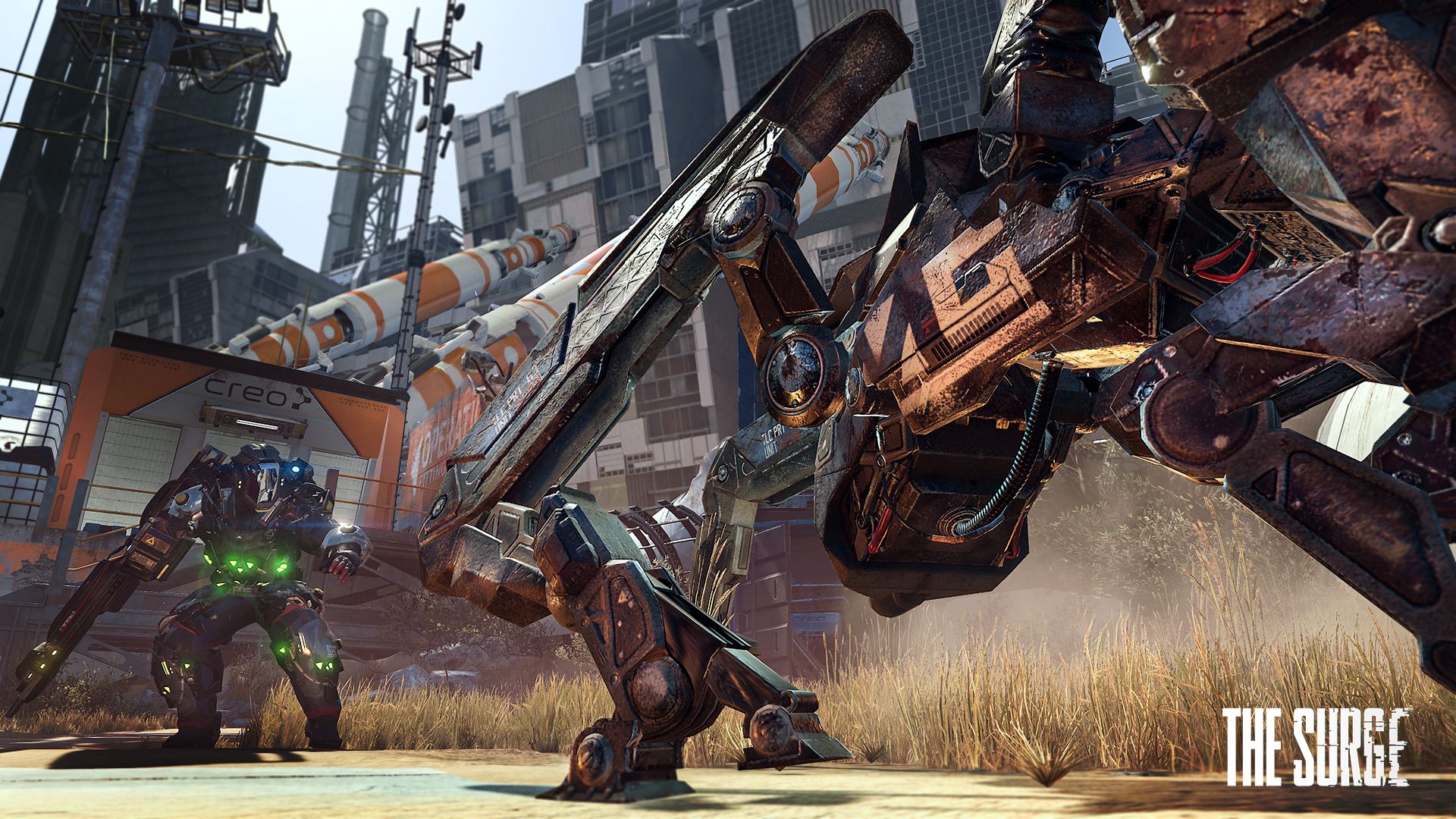 Focus Home Interactive and Deck13 has released a new trailer for their upcoming action RPG The Surge that takes viewers behind the scenes. The first half of the video has Deck13 Managing Director Jan Klose and Head of Game Design Adam Hetenyi talking about the game's gritty sci-fi setting. They introduce viewers to CREO and the main character Warren. Head of Art Timm Schwank also speaks on the three themes of industrial, corporate, and futuristic that inspired the game's art direction.
Klose, Hetenyi, and Head of Engineering Thorsten Lange discuss The Surge's combat system that pits players in one vs. one battles. The system dispenses with the traditional light/heavy attacks in favour of horizontal/vertical strikes designed to cut pieces off enemies for later salvaging. Players must constantly decide whether they should risk their lives to gain more parts to salvage or end the battle quickly.
The Surge will launch on PC, PlayStation 4, and Xbox One on May 16th.