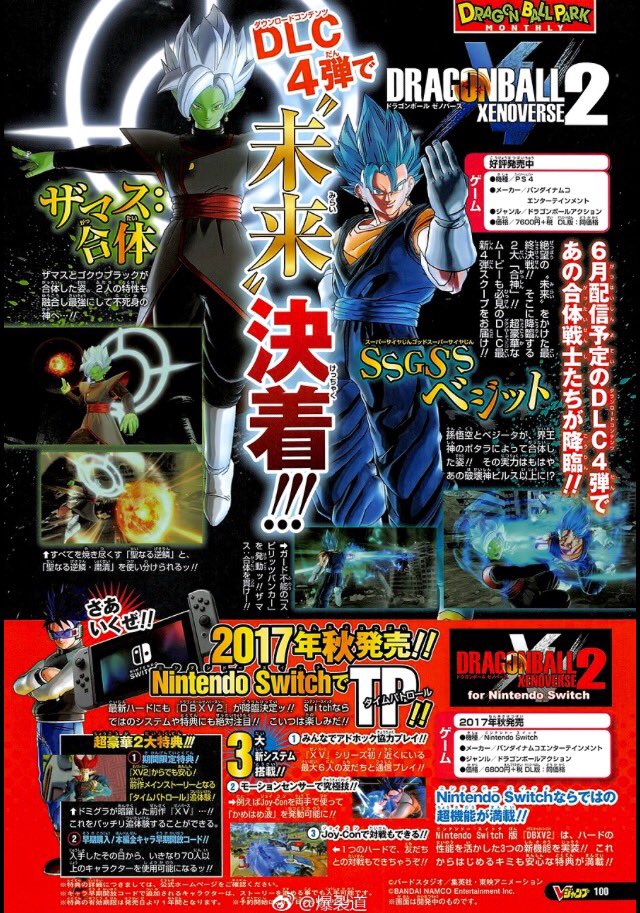 As expected, this month's issue of V-Jump has given us some minor details on DLC Pack 4 for Dragon Ball Xenoverse 2. It confirms Merged Zamasu and Super Saiyan God Super Saiyan Vegito will be the two new playable characters in the pack. We can't make out too much from the scan, but SSGSS Vegito (perhaps better known as Vegito Blue) seems to have a new variant of the Super God Fist Super and a new move based on the Spirit Sword.
Merged Zamasu appears to have his halo intact and the ultimate move Holy Wrath one of the crazy ultimate attacks he used in the anime, of which there should be no shortage to fill an entire moveset from. In addition, it seems we are getting a ruined future stage based on the setting used for all the fights between our Saiyan heroes and Zamasu and Black. From what we can see in the small screenshots the stage looks very detailed and accurate to the anime. DLC Pack 4 is due for a June release.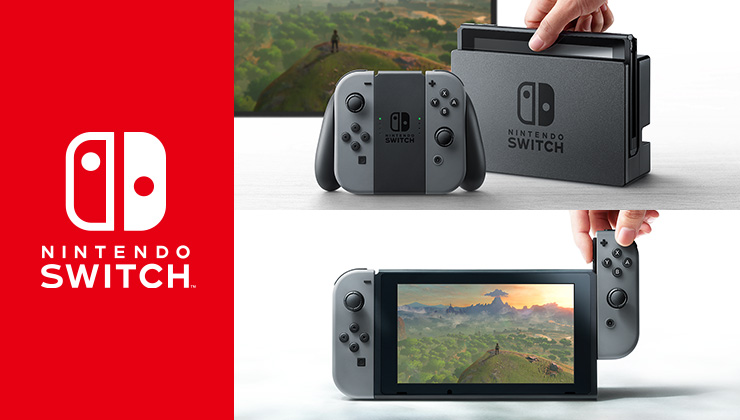 The bottom of the scan reveals some information about the Nintendo Switch version, however, some of the details are still a little shady. The most contested point that hasn't been clearly translated is that Xenoverse 1 will in some form be represented in Xenoverse 2 on the Nintendo Switch. Whether it will be the entire story or just a portion or just playable characters is still not clear, but the most common translation seems to say it will have a portion of the story from Xenoverse 1 story that will allow you to give some context to the character you choose to bring forward into Xenoverse 2.
Confirmed details about the Switch version include:
Ad-Hoc Co-Op Play – A new local mode allows up to six Nintendo Switch console to connect to participate in local multiplayer battles.
Motion Controls for Super/Ultimate Attacks – Motion controls from the Wii version of Tenkaichi 3 are back! Perform the Kamehameha and more by using the Joy-Con controllers.
Two-Player Joy-Con Battles – Using just one Joy-Con each, 2 players will be able to battle. (This will surely create some sort of compromise to the battle system as there simply aren't enough buttons on a single Joy-Con).
For a 'Limited Time' – players can experience the "Time Patrol" main story from the first Dragon Ball Xenoverse.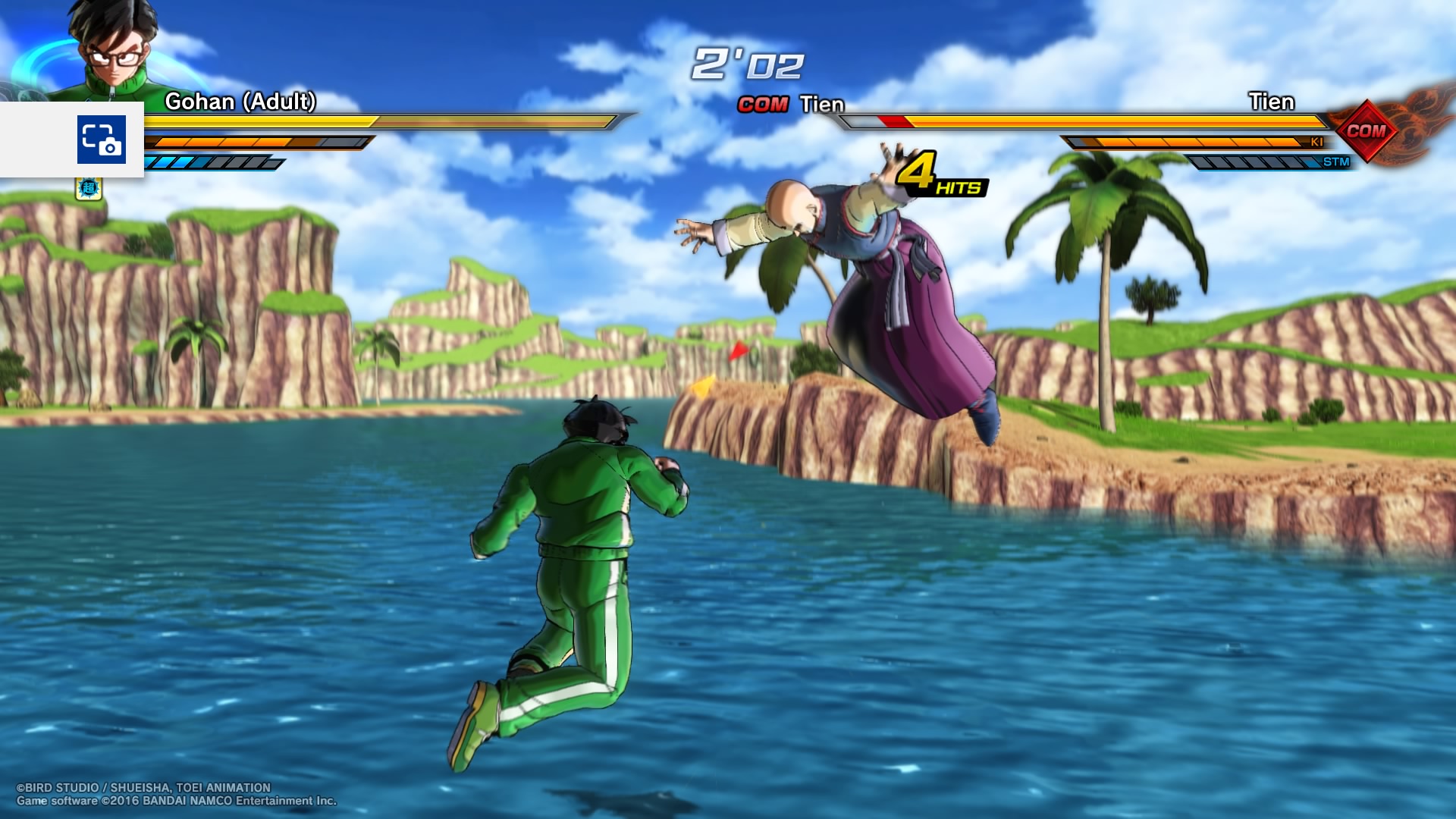 Ther also seems to be some sort of Day 1 Edition or Preorder Bonus that will give you a code to unlock any character that would normally be unlocked through story progression immediately.
With the Switch not being as powerful as the other platforms Xenoverse 2 is present on, it will be interesting to see what compromises have to be made to accommodate for that. It is also unclear if the Switch version will contain the DLC already implemented or if a Season Pass will still be sold separately. The Switch version is set for a Fall release in Japan.