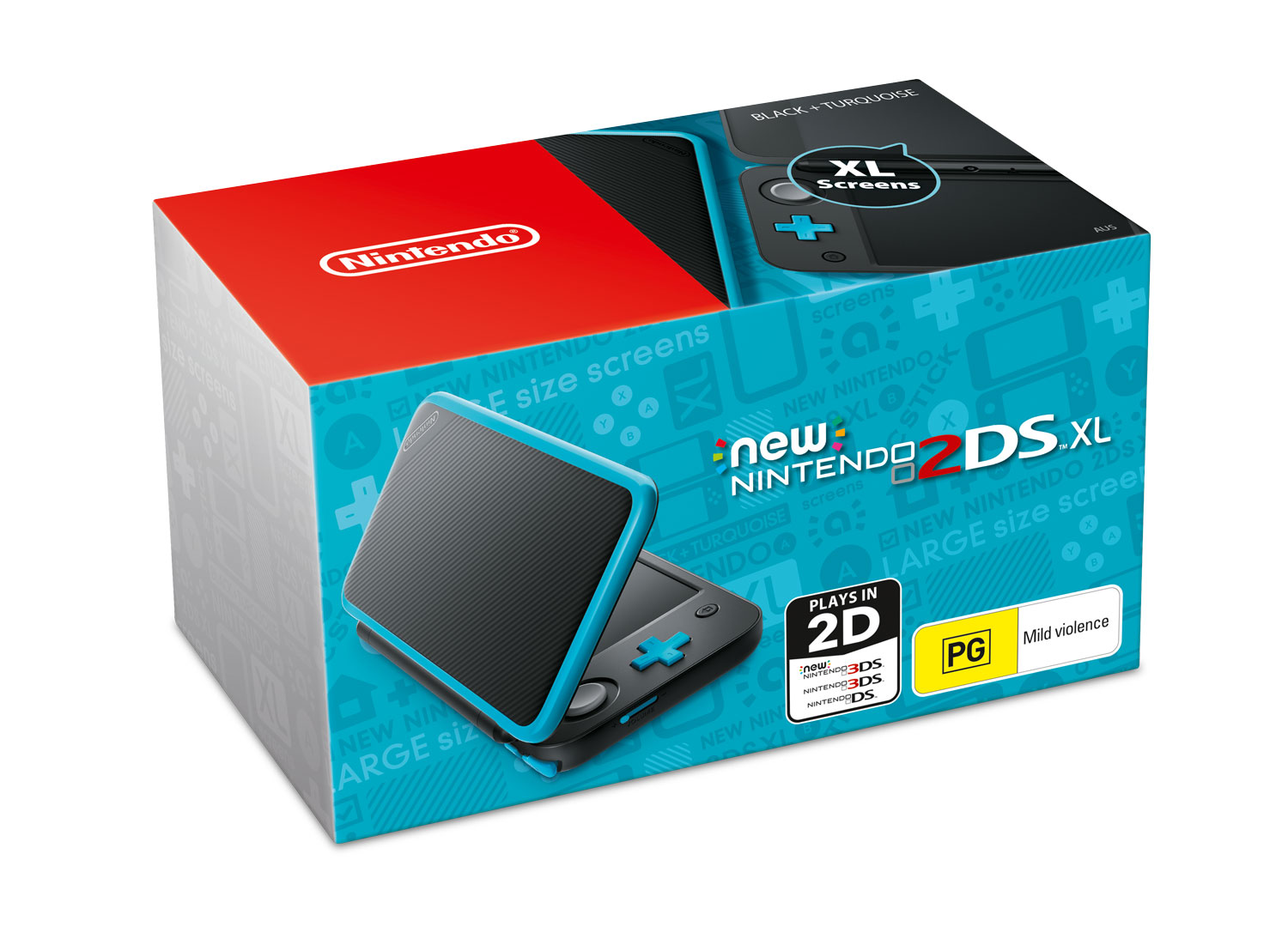 Nintendo has announced that the 2DS XL will launch on June 15th in Australia and New Zealand for an MSRP of $199.95 AUD. The original Nintendo 2DS earned itself a variety of colourful names due to the console's wedge-like form factor. This time around, Nintendo has opted for a more familiar clam-shell design and added an accenting color for the buttons and the rim of the device. The Nintendo 2DS XL will be released in black/turquoise and white/orange. All the functionality of the Nintendo 3DS XL is found on the new device, but will be limited to 2D.
Two new games are also coming to Nintendo 3DS on July 29. Hey! Pikman is a 2D take on the classic franchise. Miitopia lets players build their own personalized town with Miis imported from Miitomo and Tomodachi Life.
Nintendo has also announced the expansion of the Nintendo Select range of classic 3DS games. Donkey Kong Country Returns 3D, Luigi's Mansion 2, Mario & Luigi: Dream Team Bros., and Paper Mario: Sticker Star will be available for $29.95 AUD each.