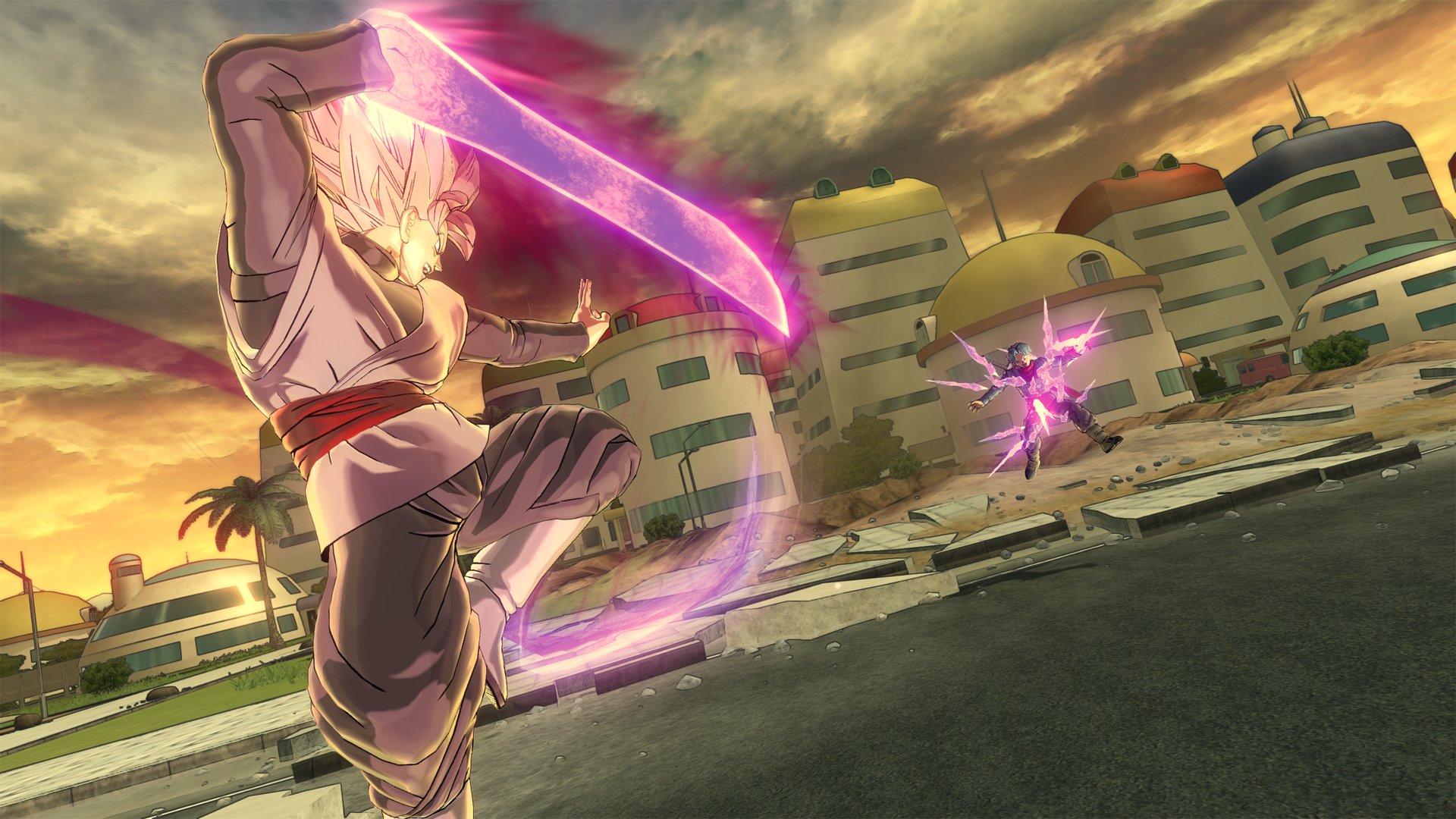 Following recent announcements from Bandai Namco, Dragon Ball Xenoverse 2 DLC Pack 3 is now available to download and like the past DLC packs it also comes with a free update for everyone that includes a number of changes, new costumes and new attacks. Below is a break down what's included in the free patch and what is part of the paid DLC pack.
Free Patch – Released April 25th

5 New Costumes

Magetta's Suit (from the Unvierse 6 arc of Super)
Bujin's Outfit (from Dragon Ball Z Movie 9 with Bojack)
Kogu's Outfit (from Dragon Ball Z Movie 9 with Bojack)
Paragus' Outfit (Broly's father from Dragon Ball Z Movie 8)
Angol's Clothes (even I had to look this one up, the henchmen that work for Paragus from Dragon Ball Z Movie 8)
Great Priest's Clothes (from Dragon Ball Super, most noticably the Universe Survival arc)
Camo Bikini (most likely worn by Bulma at some point)

7 New Accessories

Bujin's Turban
Kogu's Bandana
Frieza's Head (Final Form)
Mecha Frieza's Head
Great Priest's Ring
Gas Mask
Angol's Helmet

Once completed, Expert Missions can now be accessed from a new portal in the Time Machine Plaza where you accept Paralell Quests from.
A number of balances have been applied to old attacks as well. Most notable changes are to Death Beam and Big Bang Attack super moves.
Level Cap raised to 95.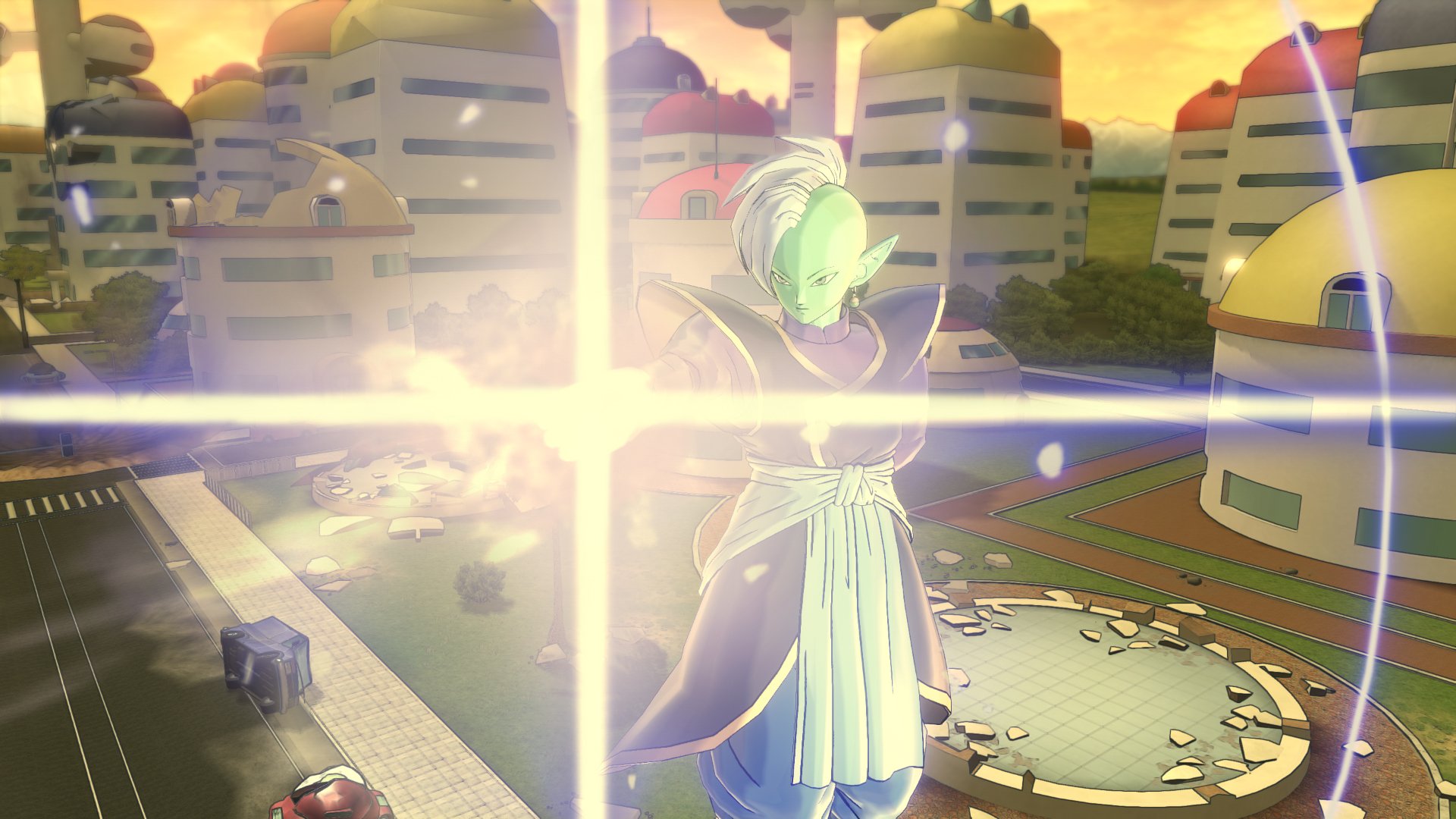 Paid DLC Pack 3 – Released April 25th
3 New Characters

Bojack (Base form only)
Super Saiyan Rose Goku Black
Zamasu

4 New Costumes

Mai's Outfit (from Future Trunks arc of Super)
Trunk's Outfit (from Future Trunks arc of Super)
Zamasu's Outfit
Goku Black's Outfit

5 Additional Skills – 4 moves from Bojack being your mentor and the Super Saiyan Rose Black Kamehameha.
3 new Paralell Quests
5 new Super Souls
2 new emotes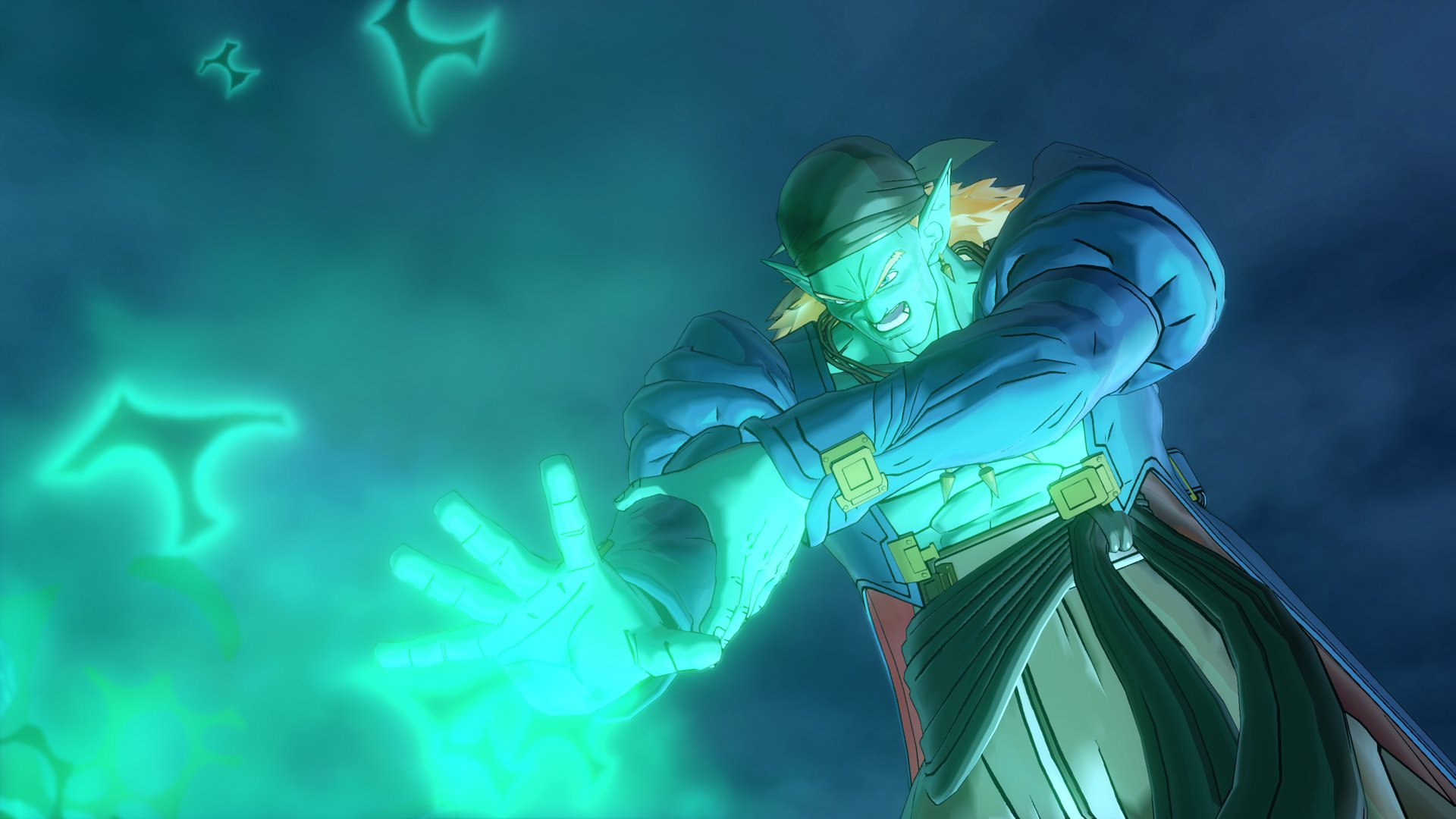 You can check out the trailer for the third DLC pack below. DLC Pack 4 will most likely be the last pack to release for the game before the developers begin work on the inevitable sequel. The fourth pack will bring us Merged Zamasu and Super Saiyan Blue Vegito, most likely alongside some story missions and a new stage. For our full review of Dragon Ball Xenoverse 2 please follow the link.
---
UPDATE:  After some further research it seems that the following skills will most likely show up in the TP shop on the weekend, free for all users:
Supers:
Aura Slide
Divine Retribution
Sudden Death Beam
Ultimates:
Divien Lasso
Super Black Kamehameha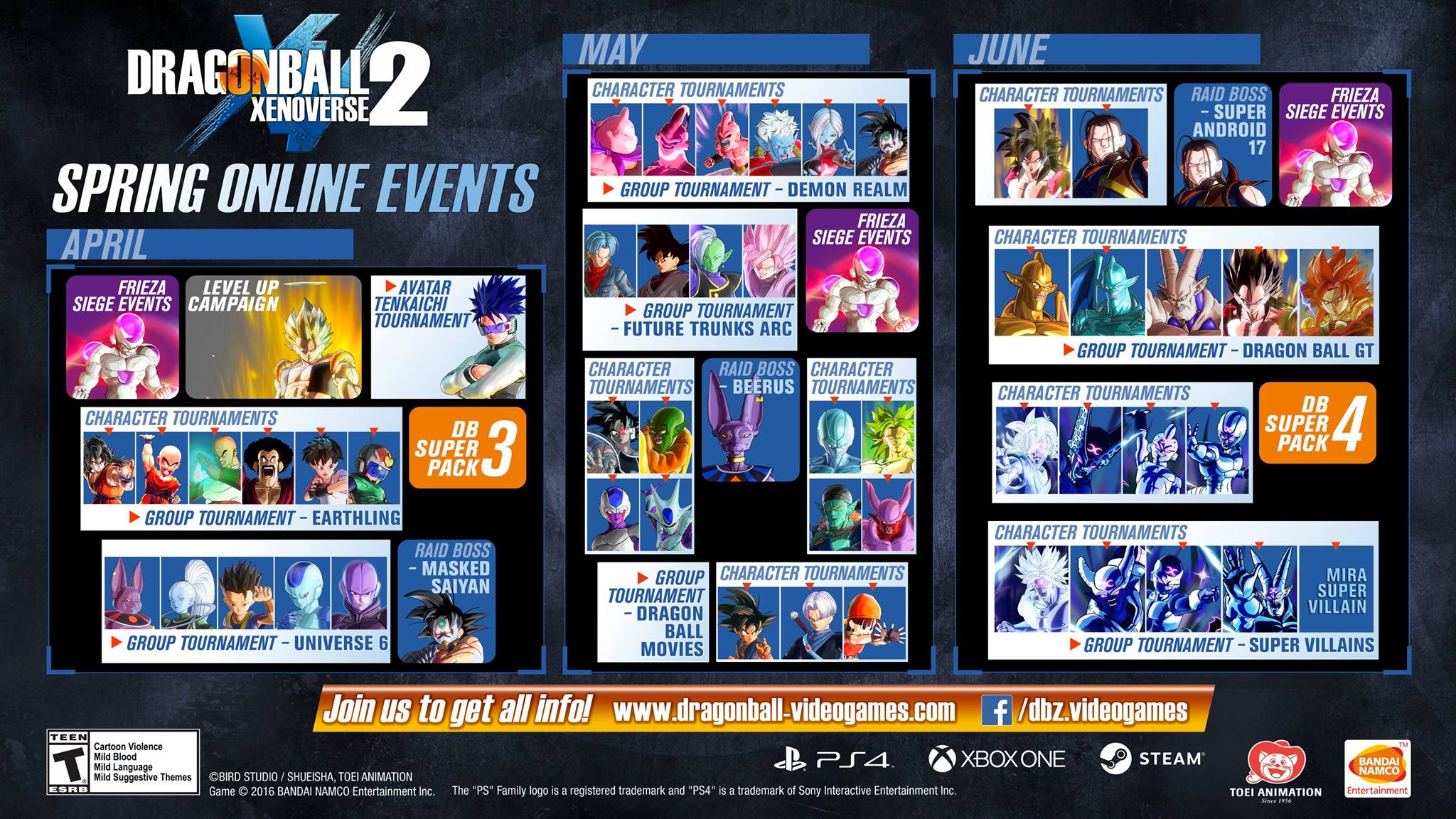 In addition, Bandai Namco's Facebook page has released an upcoming schedule of events for Dragon Ball Xenoverse 2. In this was confirmation that the fourth DLC pack will be coming in June.