Developer: Ubisoft Paris
Publisher: Ubisoft
Platform: PlayStation 4, Xbox One, Windows (Previewed)
Release Date: 7 March 2017
Price: $59.99 USD – Available Here / $99.95 AUD – Available Here
Ubisoft is giving the Ghost Recon franchise the open world treatment with their latest game Tom Clancy's Ghost Recon Wildlands. The game is set in Bolivia where the merciless Santa Blanca cartel has added terrorism to their long list of misdeeds after murdering an undercover American agent. The United States government has chosen to drop in four members of Ghost Recon to track down and destroy the entire Santa Blanca cartel.
We had a chance to participate in the closed beta a test run this past weekend. The abridged build opened up the province of Itacua to players, which serves as the first area gamers will explore when the game launches in March. Itacua is a mostly rural area with lots of mountains and vegetation to stay hidden in. While there are a few small villages, outposts, and towns scattered around the province, the map provides a good sample of Tom Clancy's Ghost Recon Wildland's natural environments.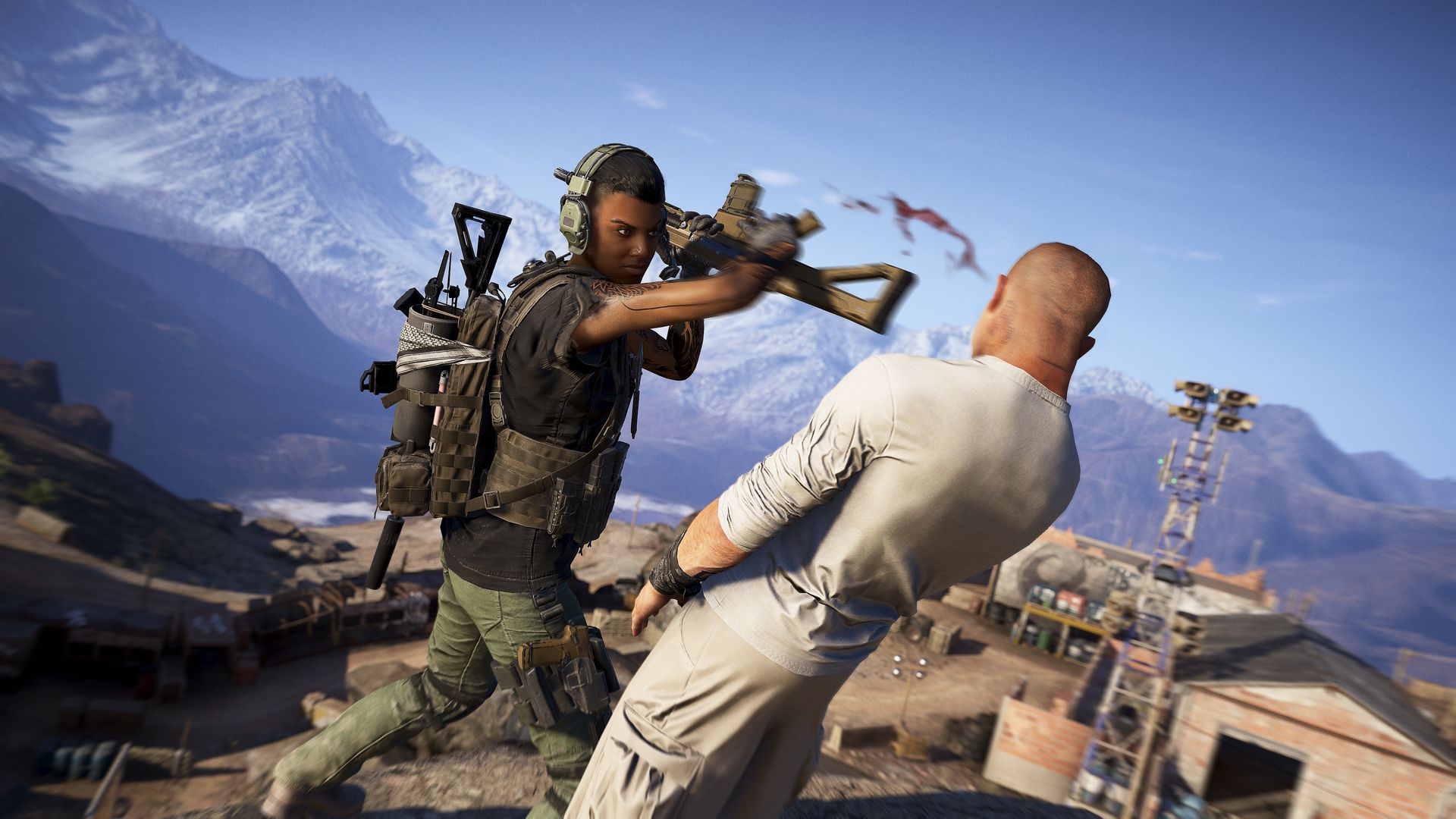 The mission structure seems to be rather open ended, even for open world standards. The Santa Blanca cartel has four distinct wings in its organization. To get to the next level of leadership, the Ghosts must track down intel scattered around the map and interrogate Santa Blanca lieutenants to unlock story missions. This leaves a lot of flexibility to the player to decide where to explore so they can progress in the main quest line.
Like with any Tom Clancy title, there is a certain level of realism to be expected. Tom Clancy's Ghost Recon Wildlands is more in the vein of modern Tom Clancy titles that are less forgiving than the average arcade shooter, while still being accessible to most gamers. Even at lower difficulties, players running around out of cover will be find themselves incapacitated in short order. Ubisoft Paris opted to allow players to be revived by teammates to lower the difficulty level a bit. When playing in single player, AI teammates can revive the player once per firefight. Players can also revive each other in multiplayer, though it appears the single revive per firefight restriction is dropped.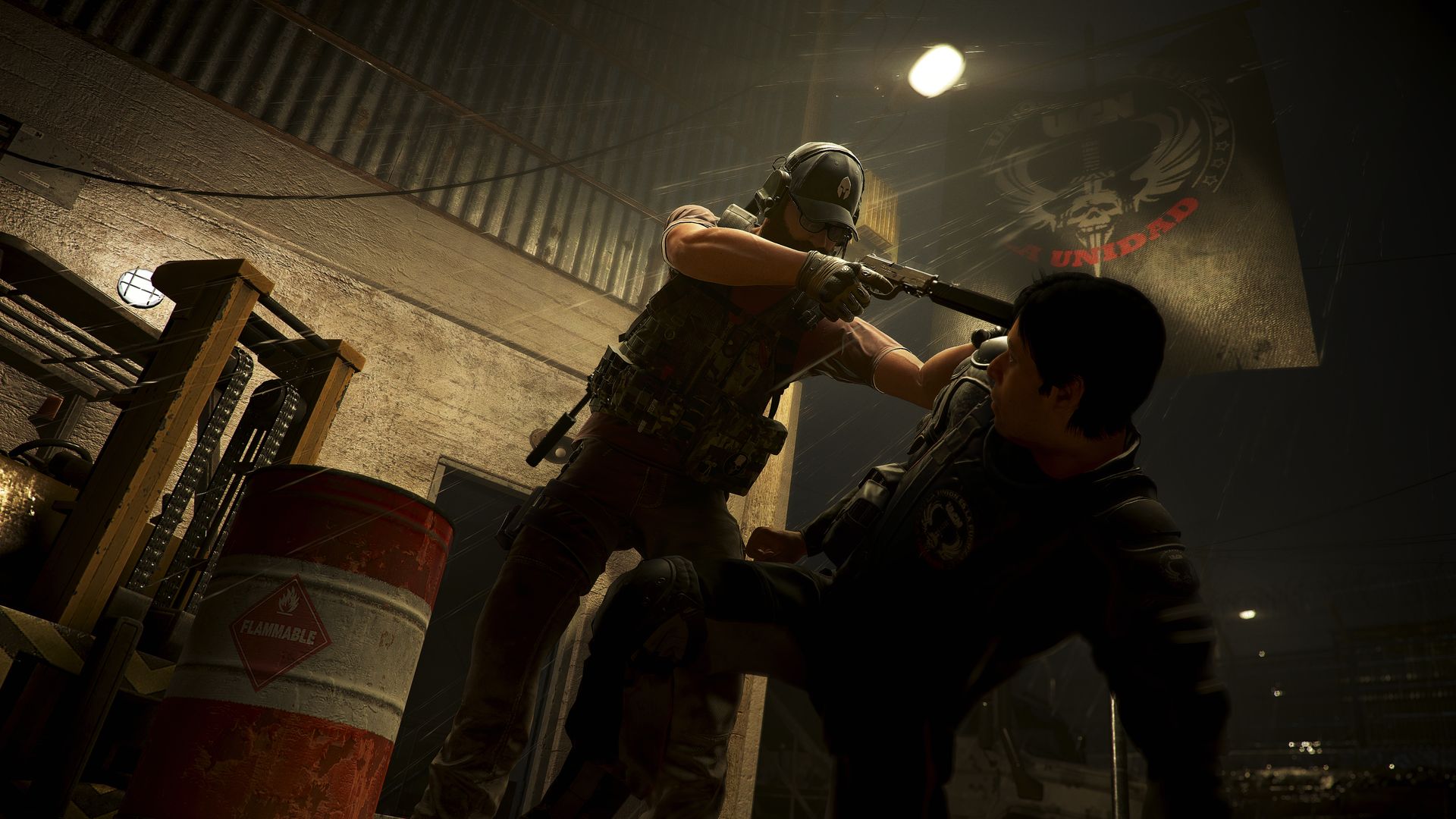 The game can be played in single player with three AI companions or in multiplayer with up to three friends. The AI companions are decent for the most part. They follow commands well and usually do a good job of guarding the player. Commands can be issued via a command wheel. A sync shot ability that shoots multiple targets at once compensates for some of the coordination that players would otherwise miss out on in the multiplayer experience.
Tom Clancy's Ghost Recon Wildlands has a large arsenal of real world guns to choose from. The extensive gun customization menu that started with Tom Clancy's Ghost Recon Future Soldier and has appeared in multiple Tom Clancy titles since then also makes its appearance in Wildlands. Since the game is now an open world title, most of the guns and attachments must be found around Bolivia before they are unlocked in the customization menu. Tactical gear nuts will be thrilled to see the customization options also include lots of cosmetic options. There are plenty of options for clothing, tactical gear, weapon paint jobs, and morale patches. While glove manufacturer Mechanix appeared to be the lone corporate placement in Tom Clancy's The Division, equipment from major tactical gear manufacturers like Crye, 5.11, and Oakley have found their way into Wildlands. Much like The Division, Tom Clancy's Ghost Recon Wildlands lets gamers play tactical Barbie all over again. The game features a levelling system and several skill trees. Skill points can be earned from levelling up and finding skill point collectibles scattered around the map. Gaining new skills is not as easy as just spending the skill point though, as players will also need to scavenge supplies for the rebel forces on top of the skill point cost. The skill trees in the closed beta build have something for each play style, such as improved damage with suppressed weapons for stealth gameplay and explosive suicide drones for those who prefer to start firefights with a very loud hello.
The province of Itacua is way too large to traverse on foot. The Ghosts are able to "procure" a wide variety of vehicles in the game to help them get around. The vehicles range from the rickety old cars and trucks the local Bolivian citizens have laying around to new, expensive vehicles the Santa Blanca and the government UNIDAD forces have in their inventory. Paired with the parachute skill, players can also use helicopters and planes to get behind enemy lines and strike directly at their target instead of wading past guard posts.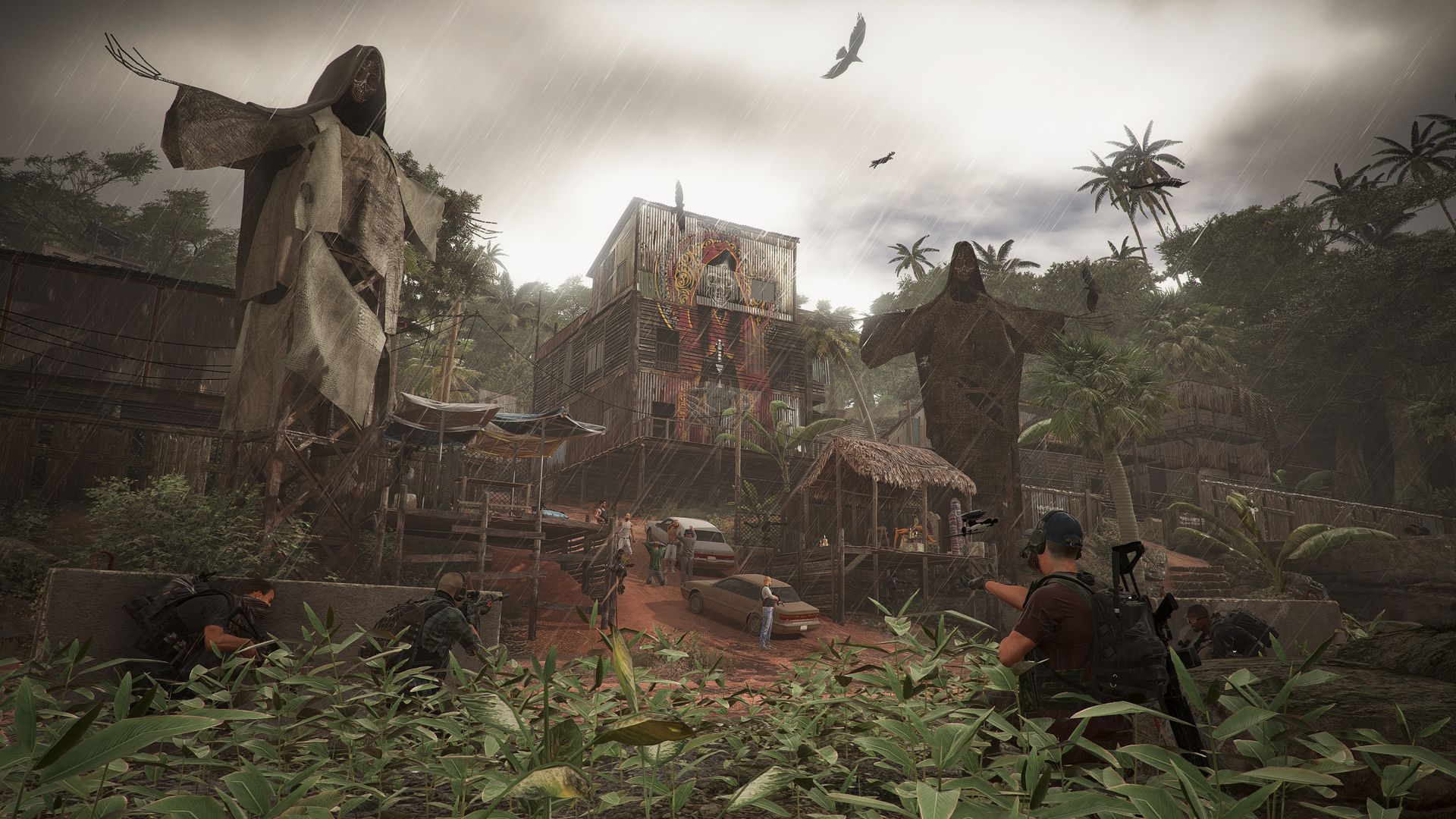 Based on my experienced with the closed beta, I have high hopes for Tom Clancy's Ghost Recon Wildlands. While the proposal of an open world tactical shooter sounds an awful lot like Tom Clancy's The Division, Wildlands definitely feels like a completely different game so far. The semi-realistic gameplay strikes the right balance of fun and challenge. Of course, the fact that the game scratches the tactical Barbie itch is just a bonus!