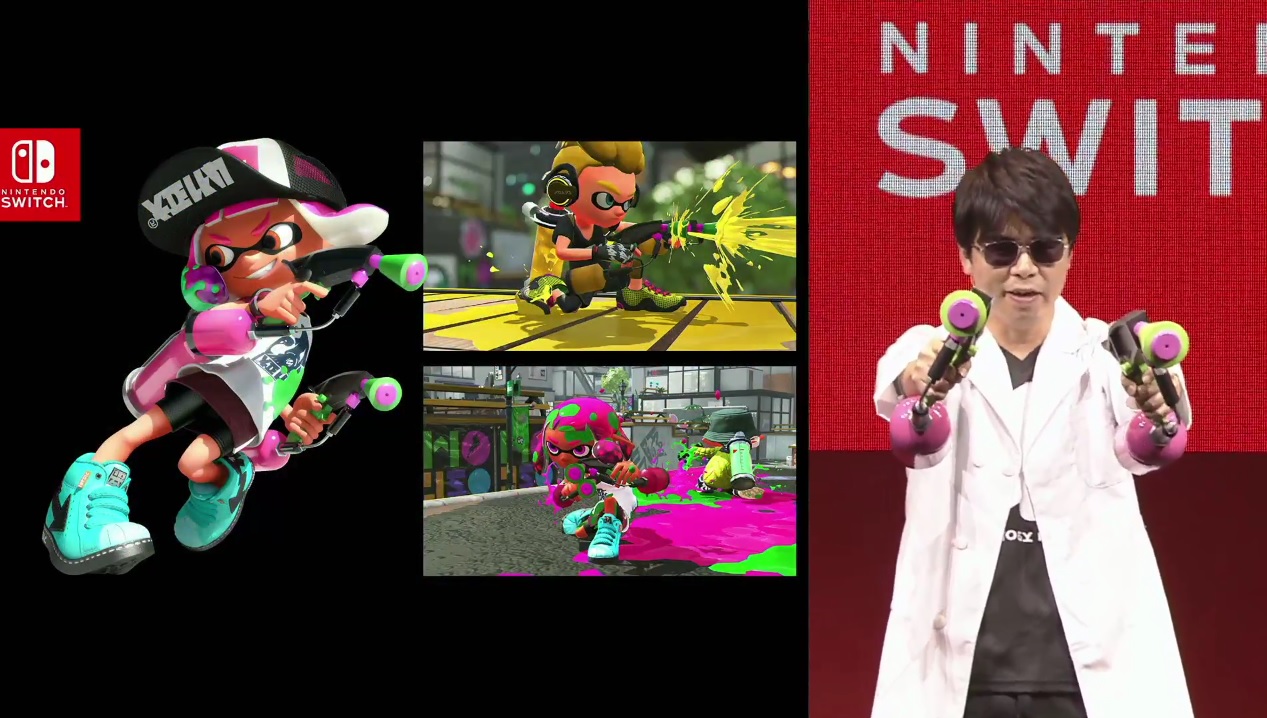 One of the big games that fans were hoping to see during Nintendo's presentation for the Nintendo Switch was something Splatoon related and thankfully they don't have to wait long. The company has announced that Splatoon 2 will be released for the Switch in Summer 2017, pushing it past the launch date but still during the launch window. Alongside the reveal of the game the company stated that there will be a new "Splat Duelie" weapon, shown above, and brand new special weapons, stages, Super Jumps, and more that have yet to be unveiled.
Splatoon 2 will be playable with both the Joycon controllers or a Pro controller and it can be used either through the television or the console's handheld mode.
Update: The video from the presentation can now be found below.