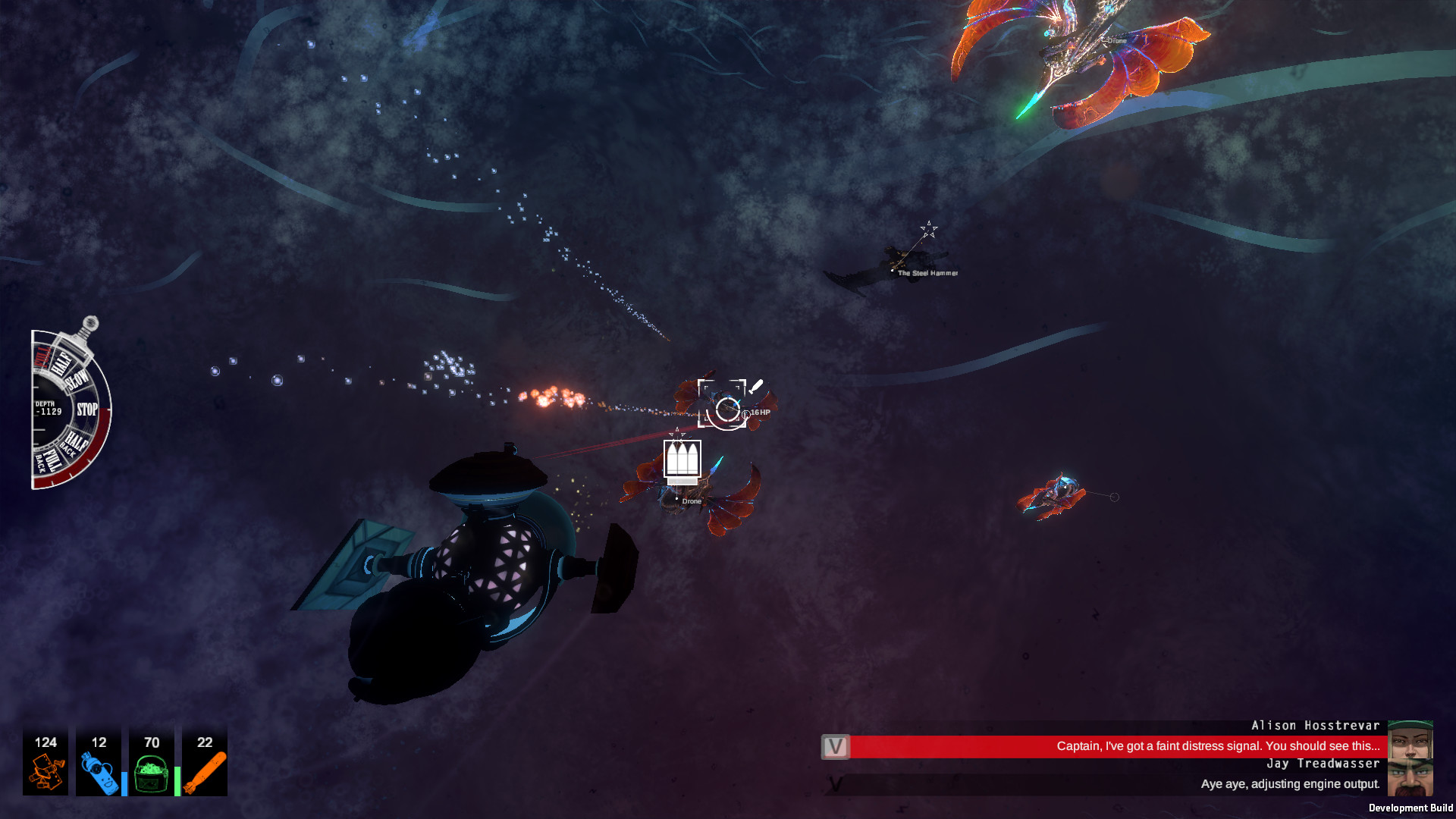 After missing the original Fall 2016 release date, Gambitious and Arachnid Games announced that their upcoming submarine adventuregame Diluvion will be launching on February 2nd. The game is inspired by Jules Verne's classic novel 10,000 Leagues under the Sea and features a giant world to explore in one of nine submarines. Players will recruit their crew and travel between the few remaining towns that survived the great flood.
Of course, the seas are a dangerous place. Players will have to do battle with terrifying sea creatures and underwater anomalies during their adventures. Additionally, food and oxygen will always be a pressing concern for the crew. To survive, players will need to take risks and explore dangerous areas to find rare loot to upgrade their submarine, their home base, and their crew.
Diluvion will launch for Mac and Windows on February 2nd. The game is available for pre-order with a 15% discount and an exclusive bonus submarine on Steam.