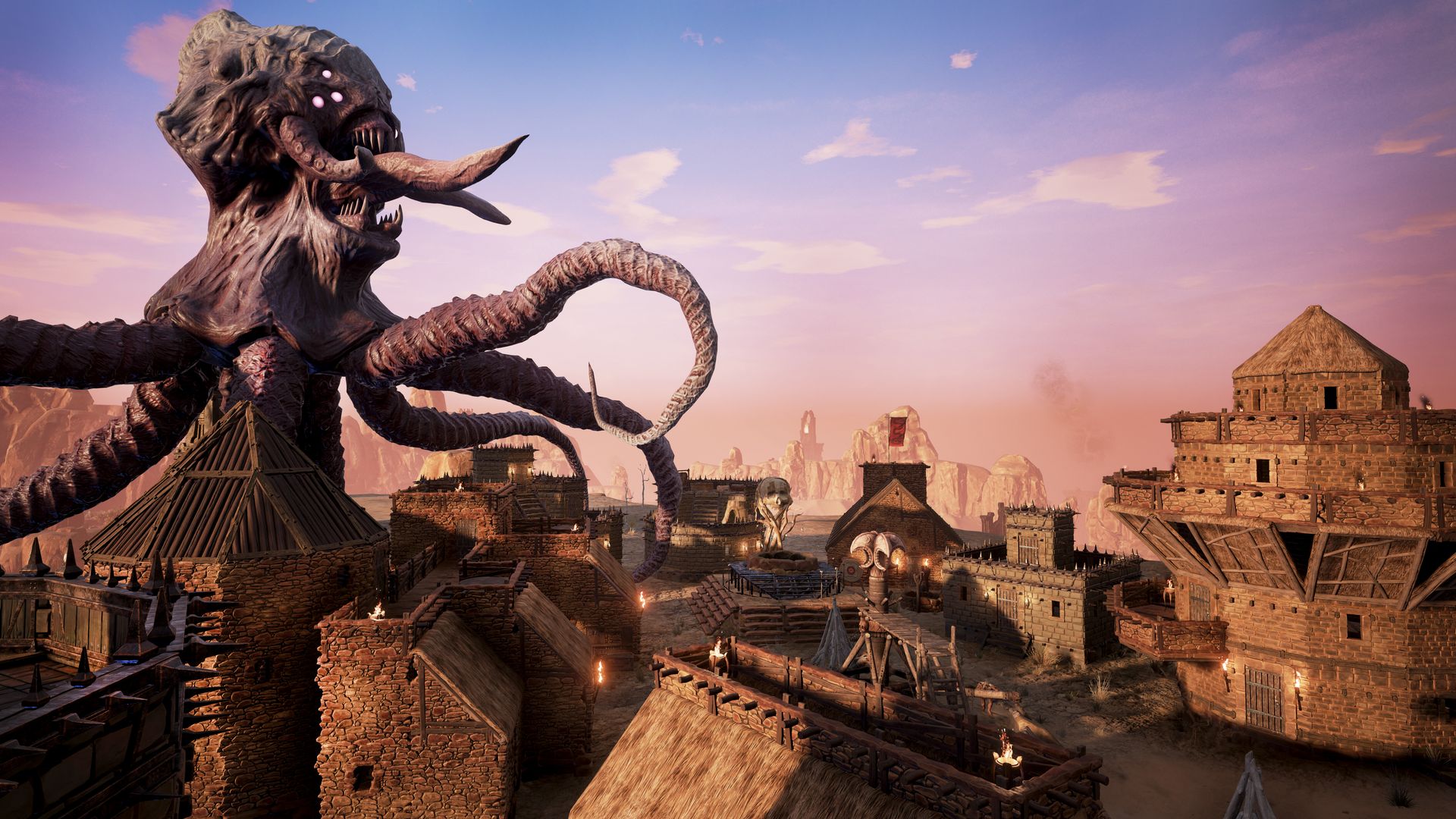 Funcom released details about Conan Exile's impending launch on Steam Early Access. The game will be launching on January 31st at 6am European time or 9PM on January 30th PST. The game will be priced at $29.99 USD for the standard game and $59.99 USD for the Barbarian Edition package. The Barbarian Edition will come with a lot of extra bonuses like in game items for the Age of Conan MMORPG, an exclusive t-shirt, a digital comic book, a copy of the Conan Pen & Paper RPG Core Book, soundtracks for several Conan games, and more.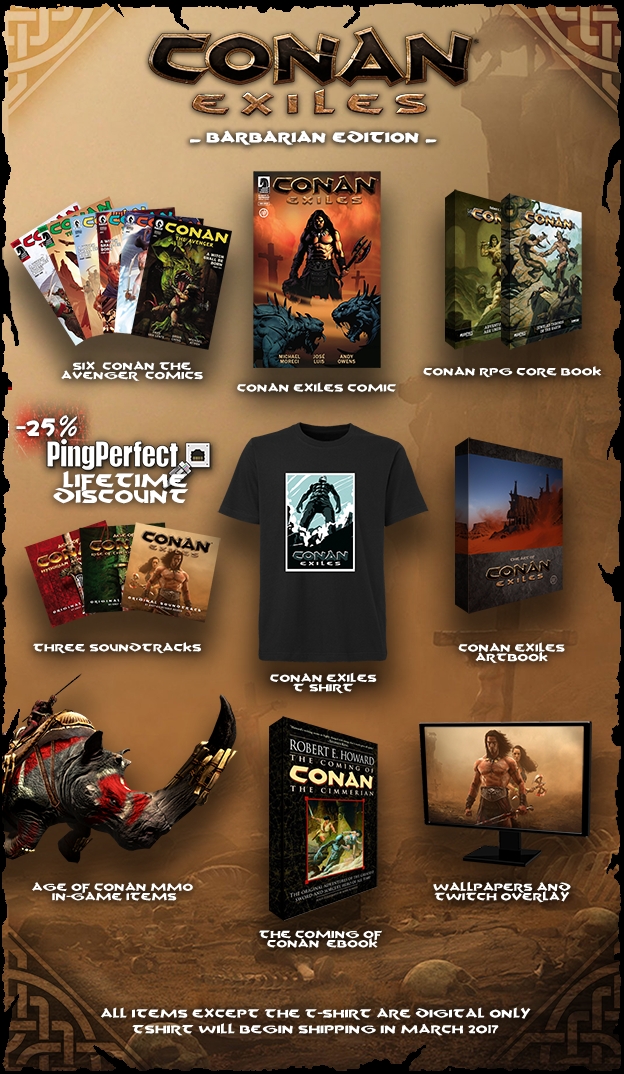 Additionally, Funcom released a brand new cinematic trailer for Conan Exiles. The cinematic gives viewers a glimpse at the gritty world Conan Exiles is set in, filled with monstrous beasts and an unforgiving environment.
Conan Exiles launches on Steam Early Access on January 31st and on Xbox One Game Preview in Spring 2017.