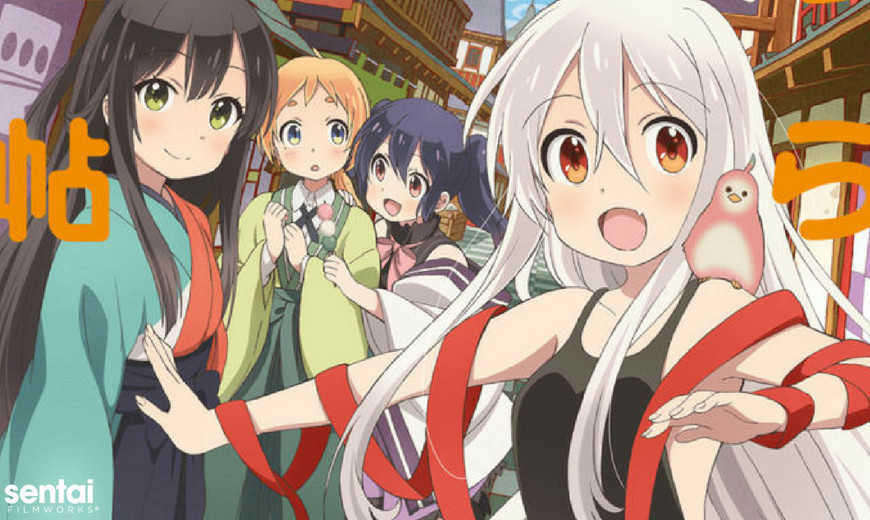 Sentai Filmworks has announced that they have acquired the license for two upcoming anime series: Urara Meirocho and BanG Dream. Both series will premiere in Japan in January 2017, with English-subtitled releases to follow.
Urara Meirocho follows four girls on their journey to become fortune tellers. It is based on a four-panel manga series by Harikamo. It is directed by Youhei Suzuki, who has also worked on Shimoneta (A Boring World Where the Concept of Dirty Jokes Doesn't Exist) and Hentai Prince and the Stony Cat. Series composition is handled by Deko Akao, who has worked on Flying Witch, Noragami and Snow White with Red Hair. Mai Otsuka, who has previously worked on Shakugan no Shana and Non Non Biyori, is providing the character designs.
BanG Dream! is a mixed-media project that features live performances by the girls' band Poppin' Party. Atsushi Otsuki, who has worked on To-Love-Ru and Wagnaria!!2, directed the series. Series composition is handled by Yuniko Ayana, who has also worked on Hello!! Kinmoza, Idolm@ster Cinderella Girls and Flip Flappers. Noriyasu Agematsu of Elements Garden produced the music.