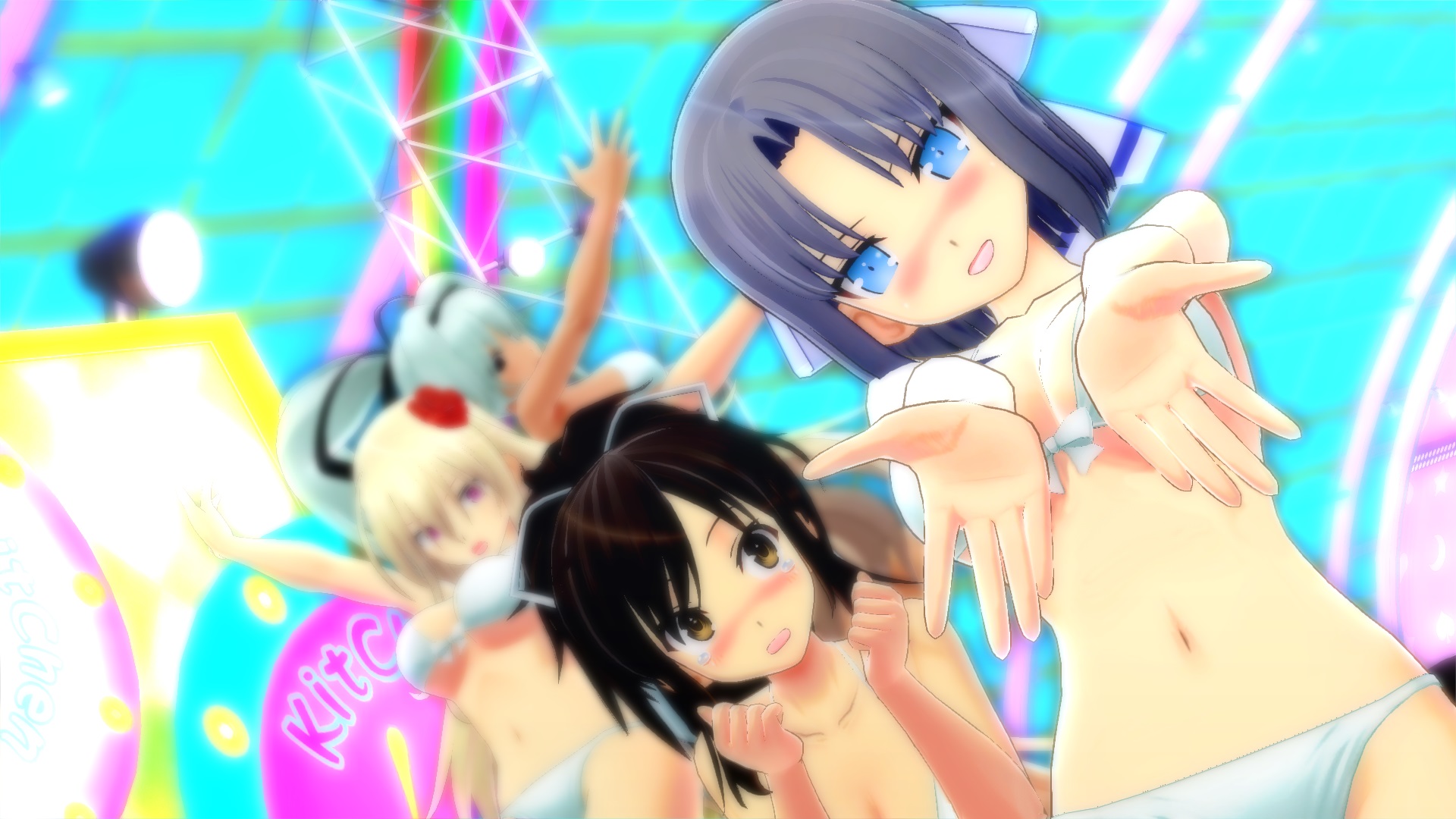 Marvelous has revealed some new information, artwork, and screenshots for Senran Kagura: Peach Beach Splash. This time around the girls that are being introduced are the familiar faces of Gessen Girls Academy as well as two "brand new" characters that will serve as moderators in the Peach Beach Splash tournament. The new characters are Mr. K who is a masked man that speaks in dubious English and makes flashy gestures and Miss R is a sunglass-wearing lady that makes shameless remarks at the young girls and gets jealous easily.
Also detailed is Senran Kagura: Peach Beach Splash's Locker Room that allows players to once again dress up the characters in their favorite outfits, change their hair styles, and pose them in various ways to take pictures. One new element about the costumes is that certain ones will begin to turn transparent as they get wet with the wetter it gets, the more the player will be able to see through it.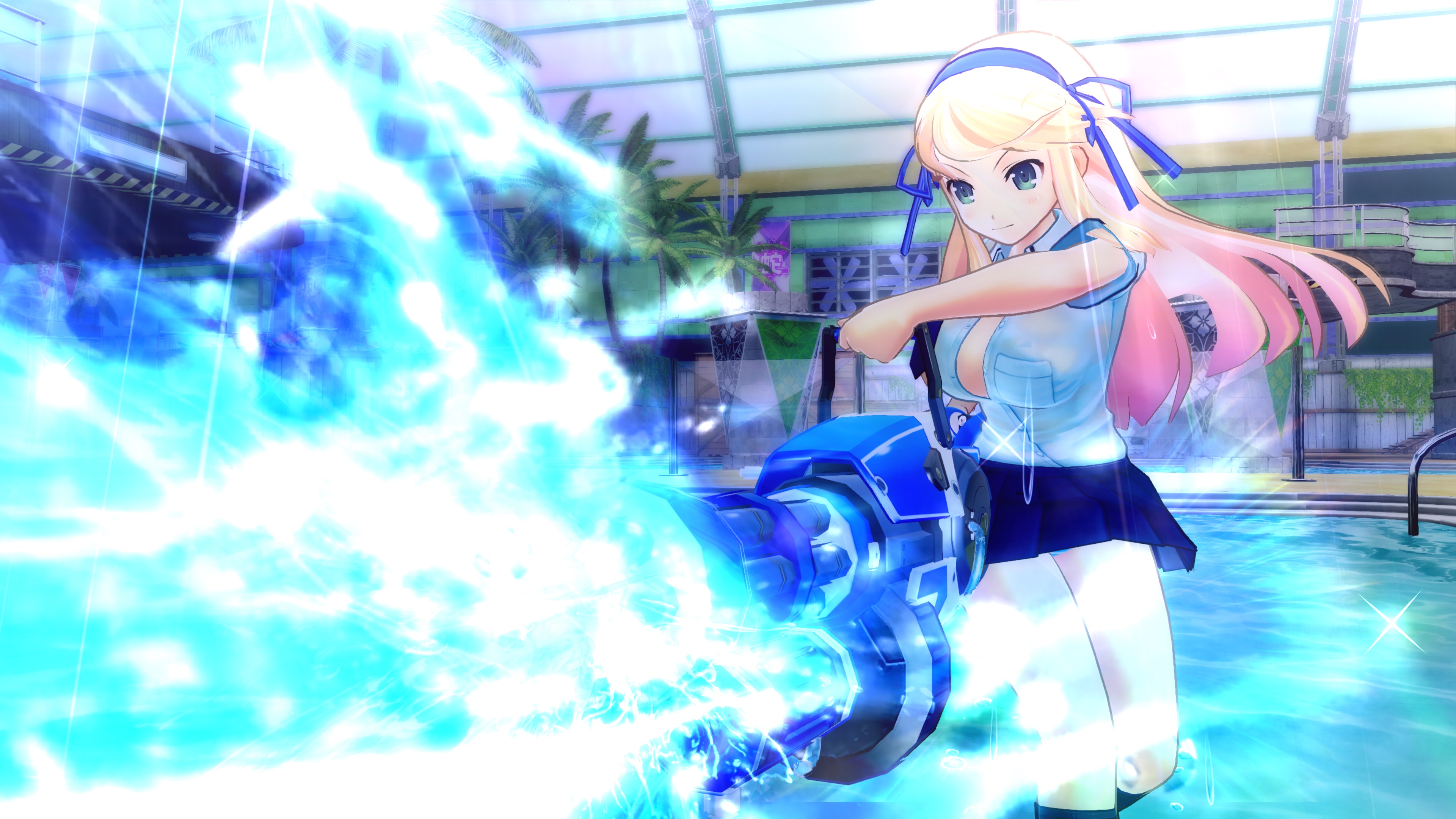 Finally the company revealed that there will be five basic types of water guns all of which have various shooting styles, with an assault rifle, shotgun, grenade launcher that shoots water balloons, a rocket launcher, and a gatling gun. You can check out these images below and keep an eye out for the game itself when it is eventually released in the West and released in Japan on March 16th for the PlayStation 4.