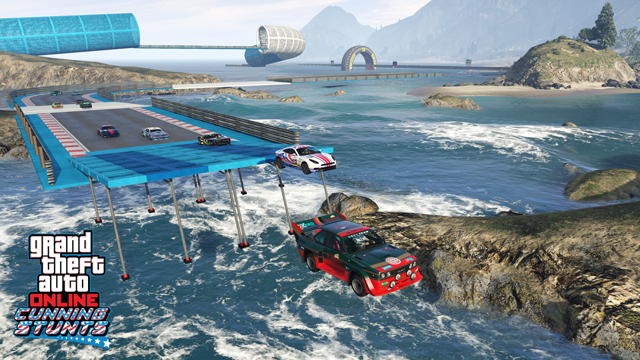 Rockstar revealed the five winners of the Grand Theft Auto Online Rockstar Verified Creator Stunt Races Contest today. The contest started back in August and wrapped up on September 12th. Since then, Rockstar has been busy playtesting all the entries. The winners earned themselves the honour of being Rockstar Verified and a cool GTA$8,000,000. The following five race tracks are now part of a special playlist running from now until December 12th.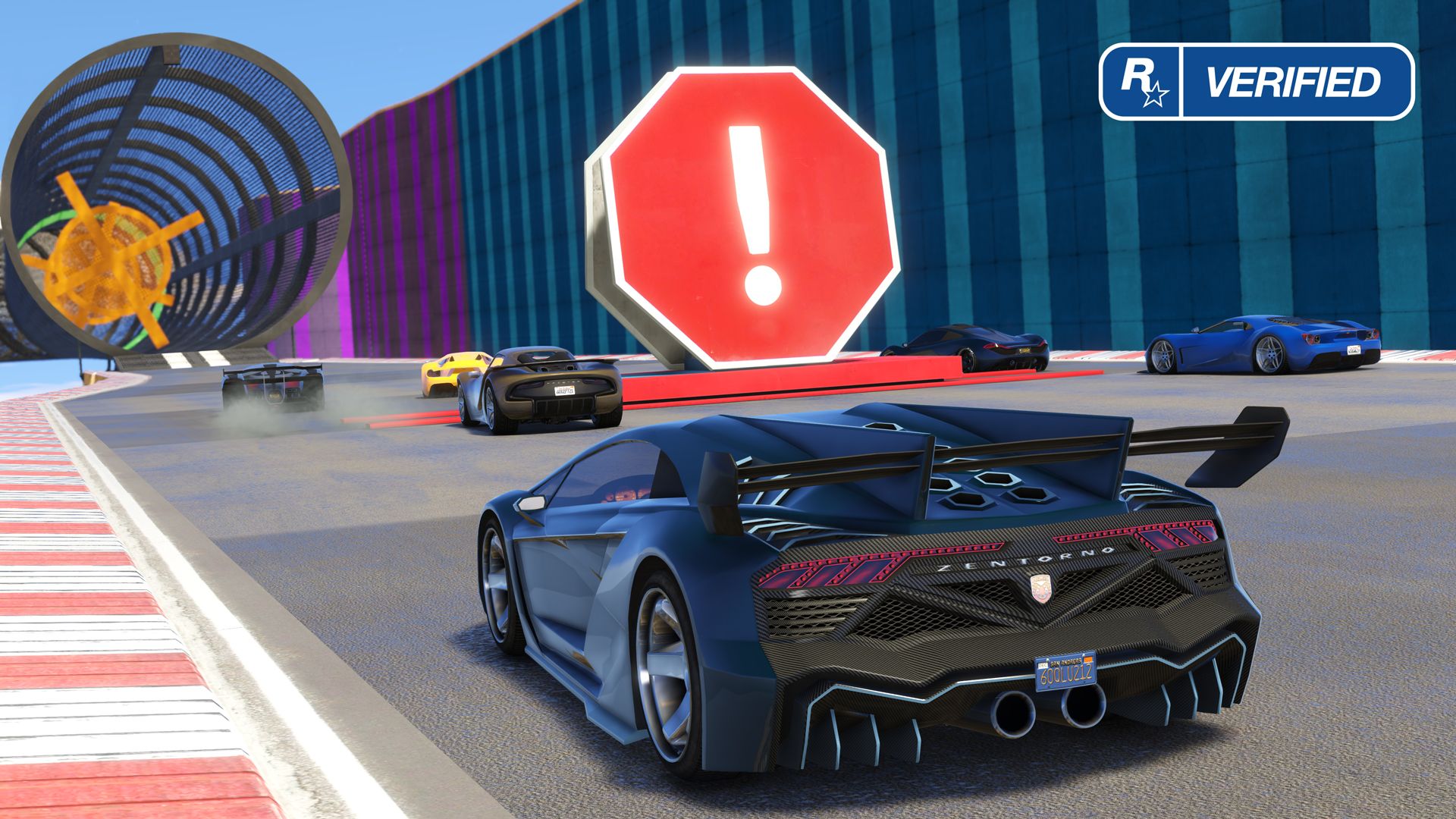 Rocket Kars by Slimjim171
Fight for first place and gasps of air in this cloud-top celebration of Stunt Races – stick to the track and don't look down!

Straw-Dogzz Crew Commissioner Slimjim171 has built this Race high above Mount Chiliad, giving much needed space for the epic jumps, straight runs and tight bends that dominate this soaring course. Be sure to keep an eye out for those sharp turns and big leaps – without the comfort of a Barrier along the winding roads you may end up taking a tumble down the side of the mountain.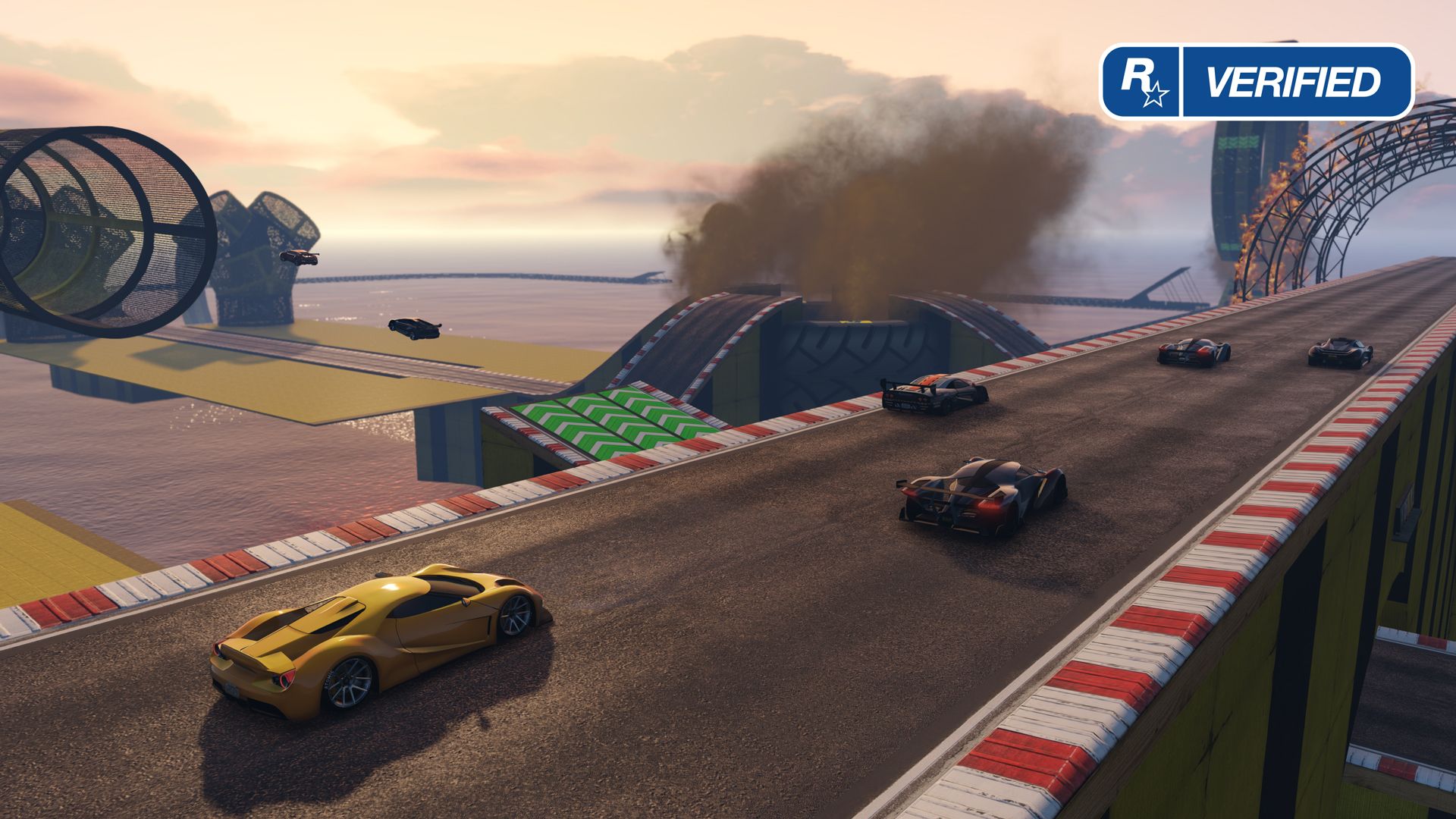 Black and Yellow by eclaide38
Careful not to get stung on this thrilling dash above Paleto Cove – a distinctively coloured Stunt Race full of tight turns and narrow dashes.

Set around North Chumash, this appropriately titled black and yellow Stunt Race course by French creator eclaide38 is meticulously designed for adrenaline junkies. Locked to the Super class, manoeuvre through twists, turns, tunnels, loops and crossovers as you careen your way to victory.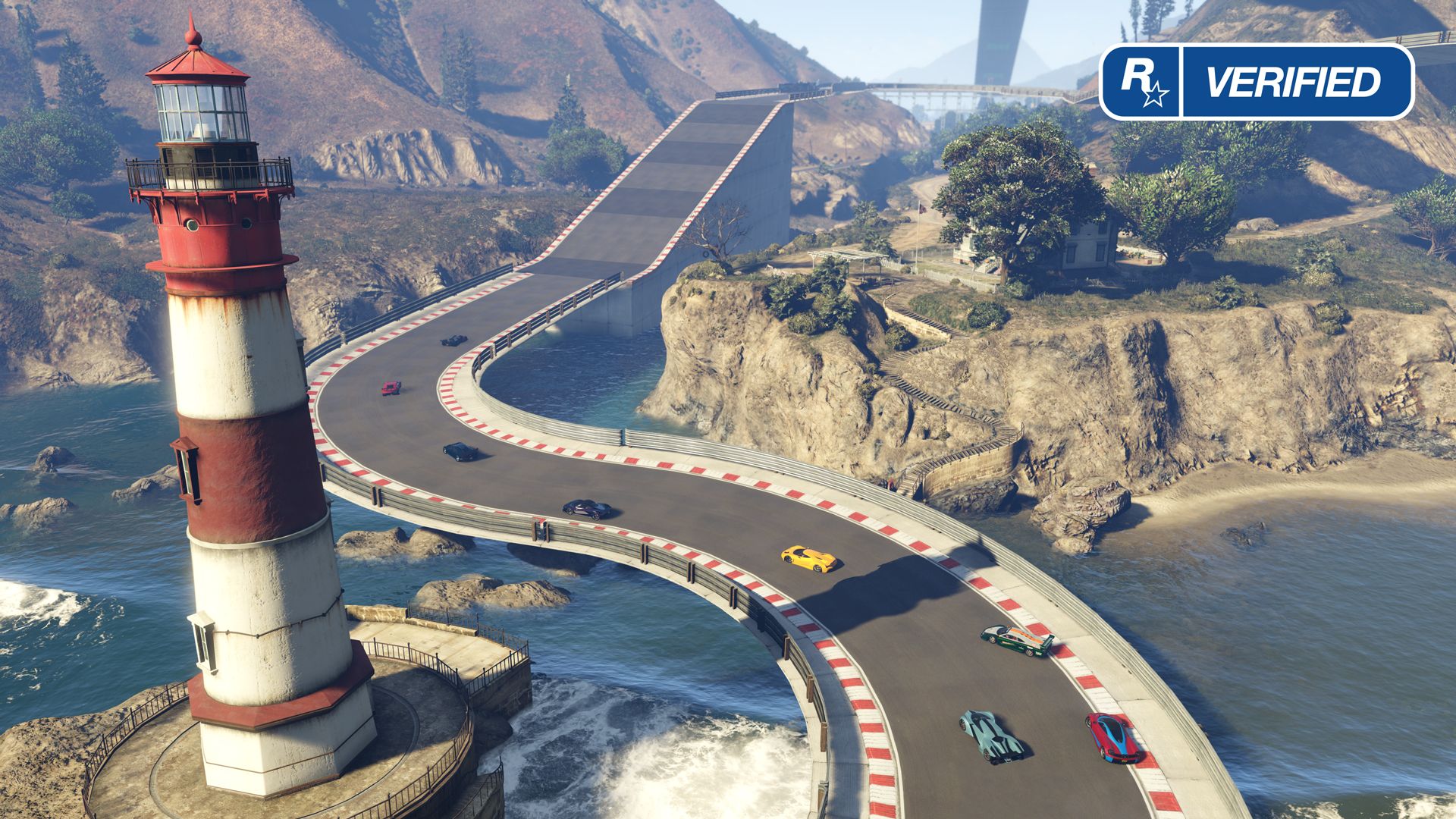 Gordo by neogry
Hit all the sights of North Eastern San Andreas in this luscious tour of Mount Gordo, rapidly descending from raised chicanes down to scenic sea level straights.

Taking its moniker from the Job's locale, Creator and NEO-Army Leader neogry creates a scenic but death-defying Race around Mount Gordo. This challenging course is chock-full of ways to trip up even the most seasoned of racers.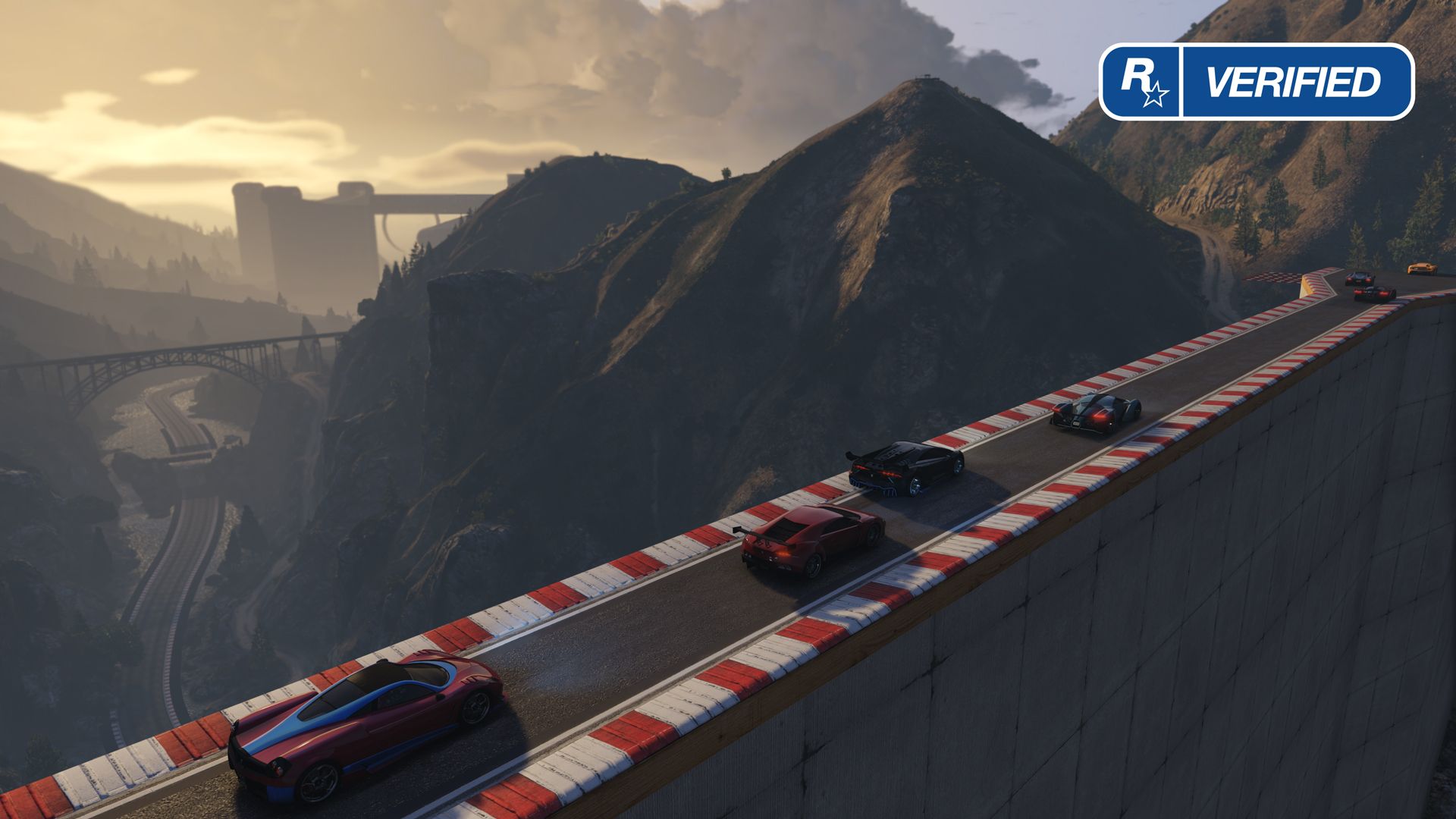 Love Canyon by Serg3n
Rocket down Raton Canyon and enjoy the views from the climb up Mount Josiah before an unforgettable final stretch.

Starting off down Cassidy Creek, Jokers Elite Clowns Crew Leader Serg3n makes great use of both Stunt Props and the natural terrain of Raton Canyon. This eclectic course takes you down rivers, through forest fires and then switches the playing field to Prop-heavy technical jumps and turns with a little something for every type of racer.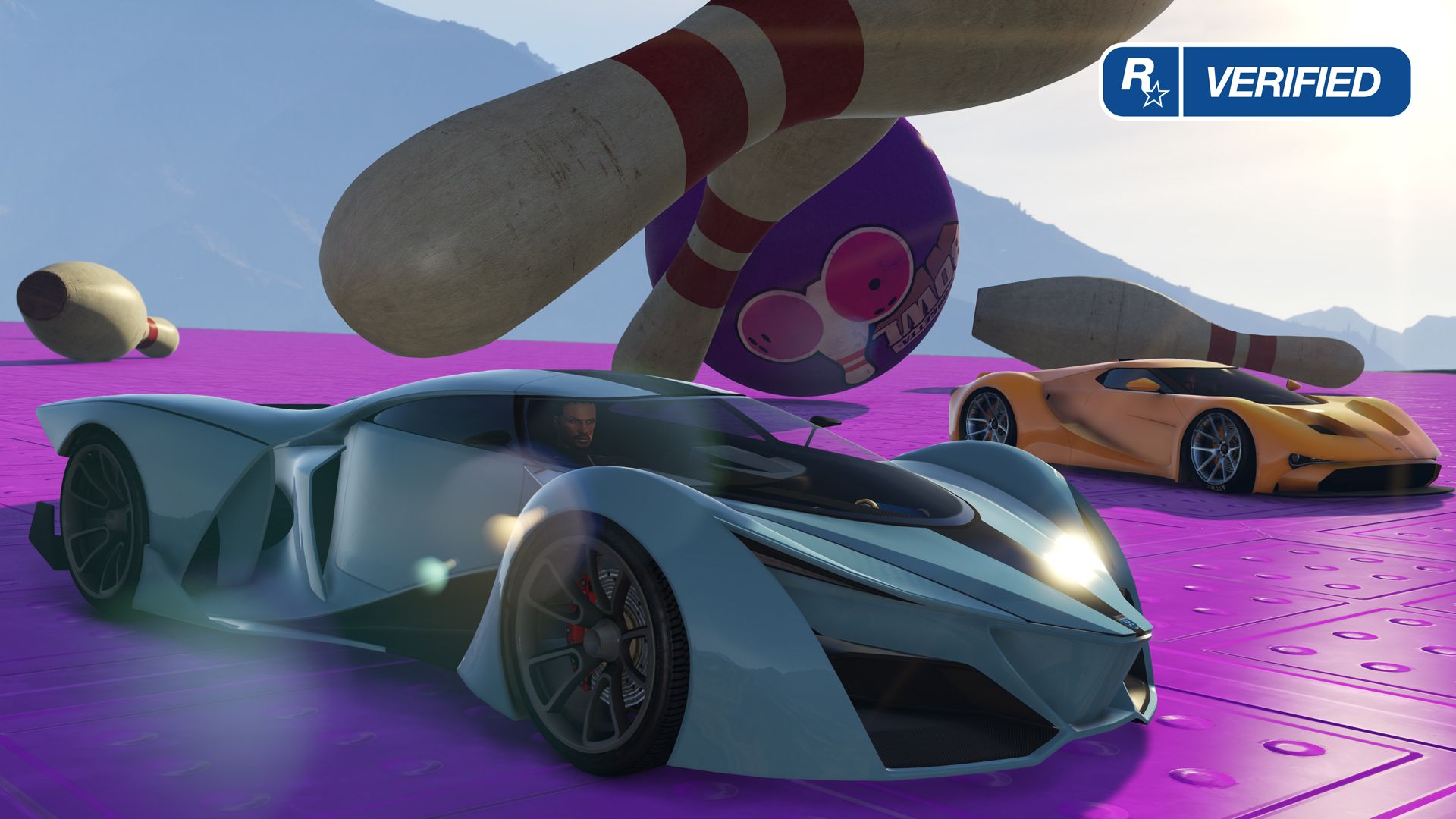 Meuy's Grand Line by shawface
Race over the Alamo Sea from McKenzie Field to Sandy Shores and back. Stunt jumps, long straights, track and street.

In Meuy's Grand Line, the NorCal Banditos Commissioner takes players on a there-and-back trek spanning high above the Alamo Sea. With several path options along the way
The Rockstar Verification program helps players identify the best of the best player created content in Grand Theft Auto Online. The new races are available now on PC, PlayStation 4, and Xbox One.