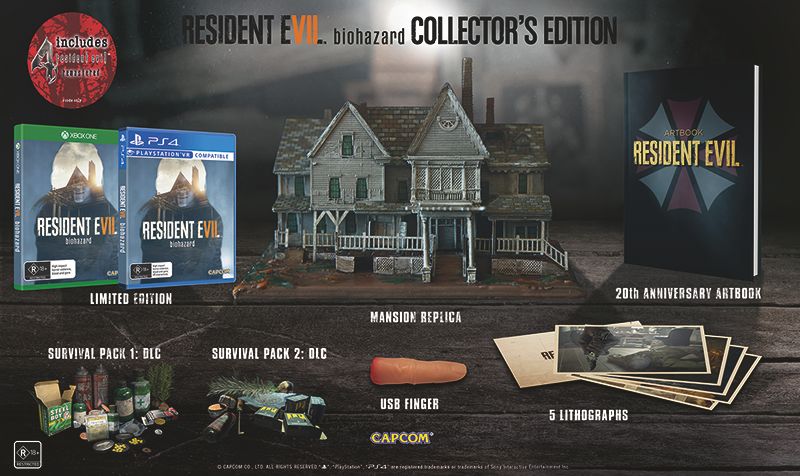 Australia is getting some love with the new Resident Evil 7 biohazard Collector's Edition. It will be an EB Games exclusive that costs $299.95 AUD. Pre-orders are available now, though no word how many units will be released across the country.
The package contains the same mansion replica that will be bundled with the North American Collector's Edition, along with an art book celebrating 20 years of Resident Evil, a 16GB USB drive that looks like a severed finger, 5 lithographs, a copy of Resident Evil 7 biohazard, a digital copy of Resident Evil 4 Remastered, "Survival Pack 1" DLC, and "Survival Pack 2" DLC. It appears that Australian fans won't be able to get a VHS tape box that is packaged with the North American edition, but they are being rewarded with a USB drive that is four times larger.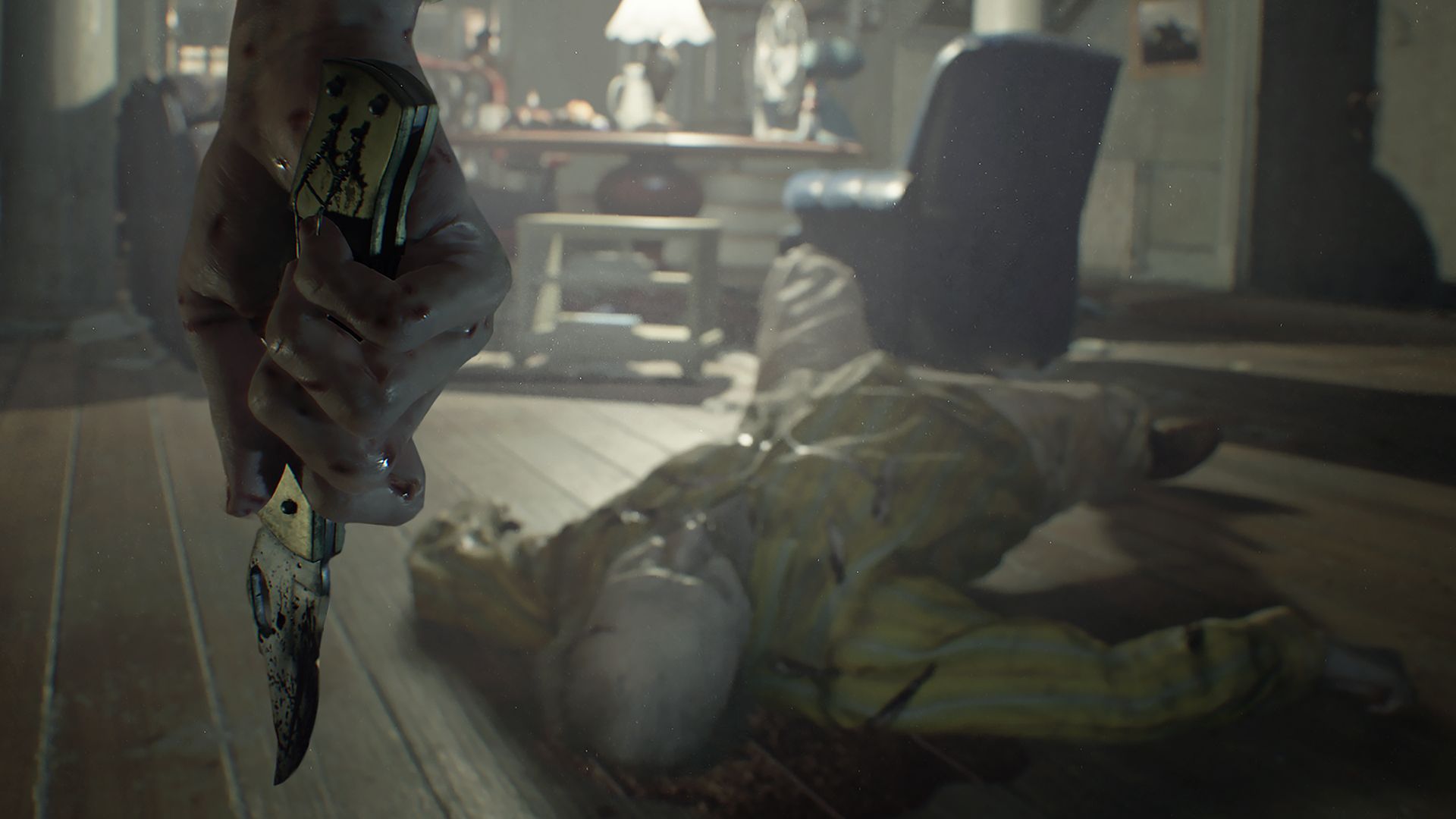 Resident Evil 7 biohazard is the long running franchise's first horror game set entirely in the first person perspective. The game is set four years after the events of Resident Evil 6 and takes place on a plantation in Dulvey, Louisiana. The plantation is owned by the Baker family, who have mysteriously disappeared. The player takes on the role of Ethan whose search for his missing wife takes him to the plantation where numerous unspeakable horrors await.