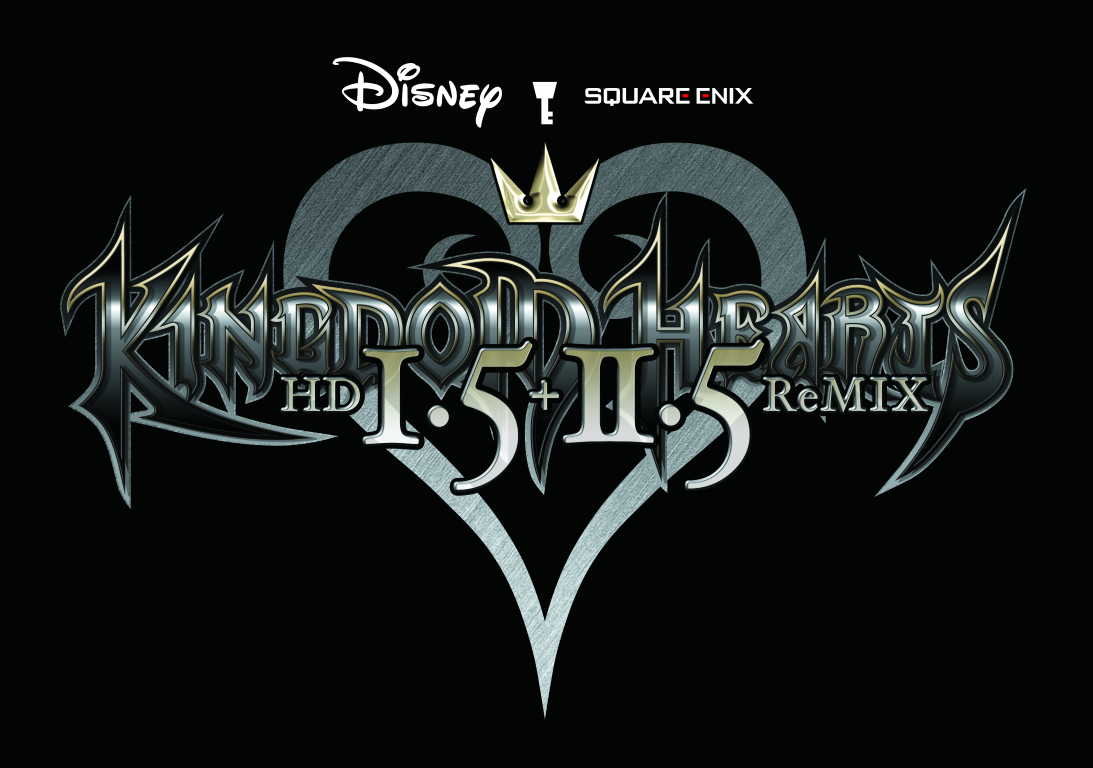 Huge news on multiple games in the Kingdom Hearts franchise was released at a recent special event, where we got an entirely new game (well remastered collection of a collection) announcement, the entire opening cinematic for the upcoming game Kingdom Hearts Birth by Sleep 0.2 and even a couple of screenshots of the elusive Kingdom Hearts III.
Let's start with the big news, Kingdom Hearts 1.5 + 2.5 HD ReMIX has been announced exclusively for the PlayStation 4. This is a big deal as with this announcement, every important game in the series is finally available on one platform, even if that means a couple of the less important titles are only represented through (lengthy) cutscene stories. Even better though, each game will run at a full 60 FPS, a first for all of the games in this collection. Kingdom Hearts 1.5 + 2.5 ReMIX will be available March 9th in Japan, March 28th in North America, and March 31st 2017 in Europe. All these games will be included on a single disc.
The opening cinematic is always an important part of the game and although Kingdom Hearts 0.2 Birth by Sleep is a smaller experience, even it gets it's own unique CGI intro video. These videos are often pretty cryptic so you won't get much idea of the plot but it is very cool to watch and the new remix of Simple and Clean is just as impressive as the original. Be sure to check it out for yourself below. Kingdom Hearts 2.8, which contains 0.2 Birth by Sleep as one of it's playable titles releases on January 24th.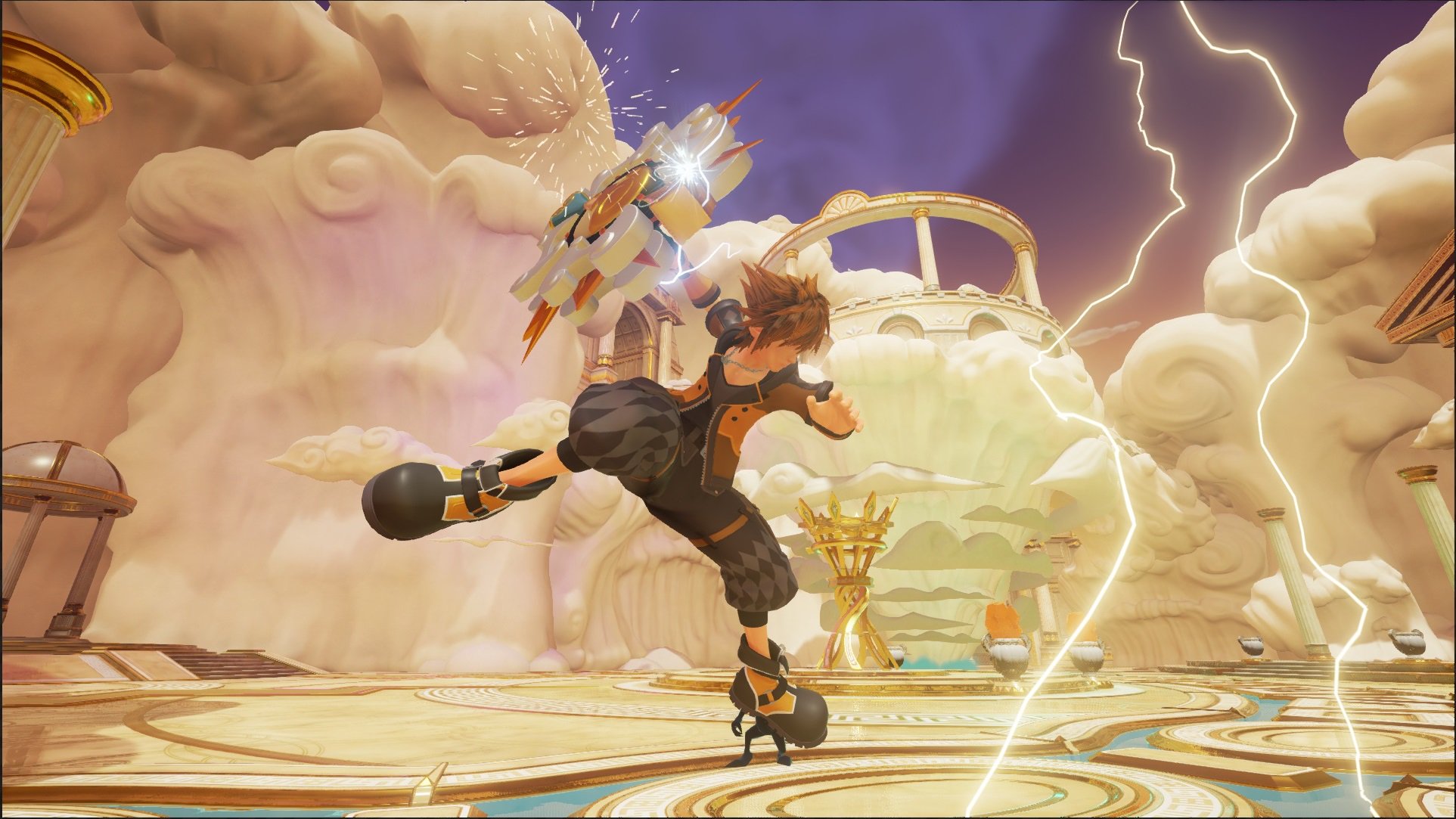 Lastly, Kingdom Hearts III got some new screenshots from the Hercules level which reveal a little more about the combat system. Drive forms from Kingdom Hearts II are returning and there are two all new ones, Guard Form and Power Form! The picture above shows Guard Form and the shield Sora is holding is actually a transformed state of the Mount Olympus keyblade. The amount of combat options this game is going to have is going to be crazy.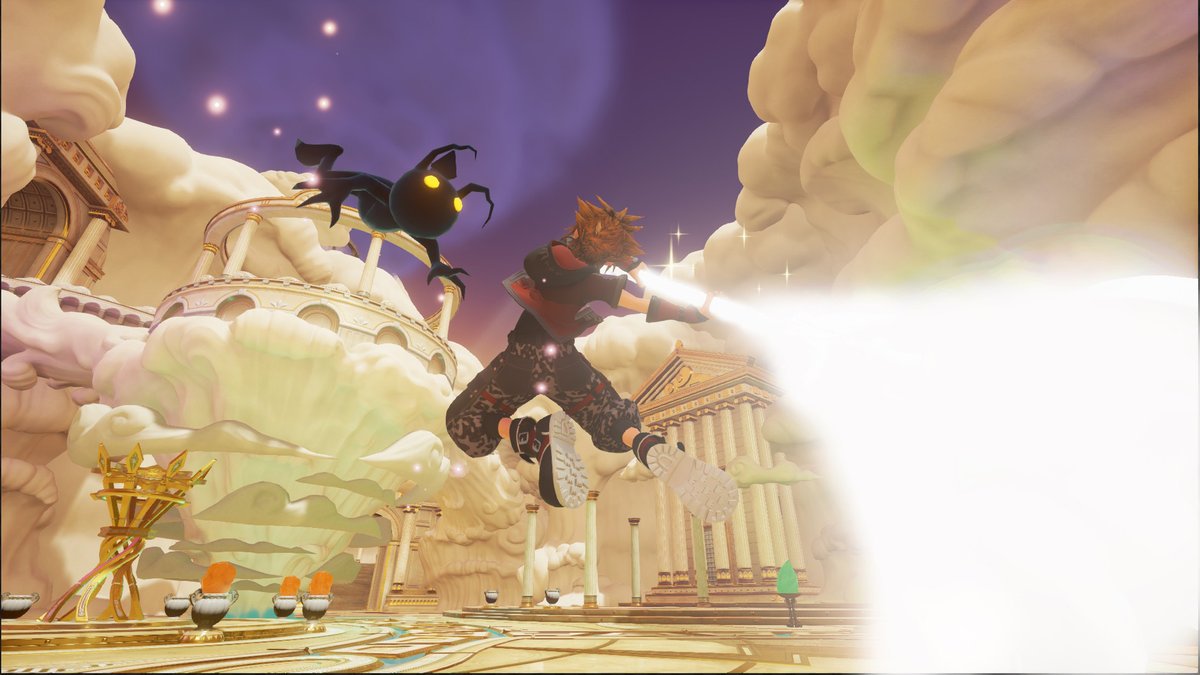 This other screenshot above shows Sora in Power Form. This shot has actually been edited as Sora was holding a keyblade from an as of yet unrevealed world, hence that big white light. Kingdom Hearts III still has no set release date, but with these other games filling the void the wait will at least be a little less painful.