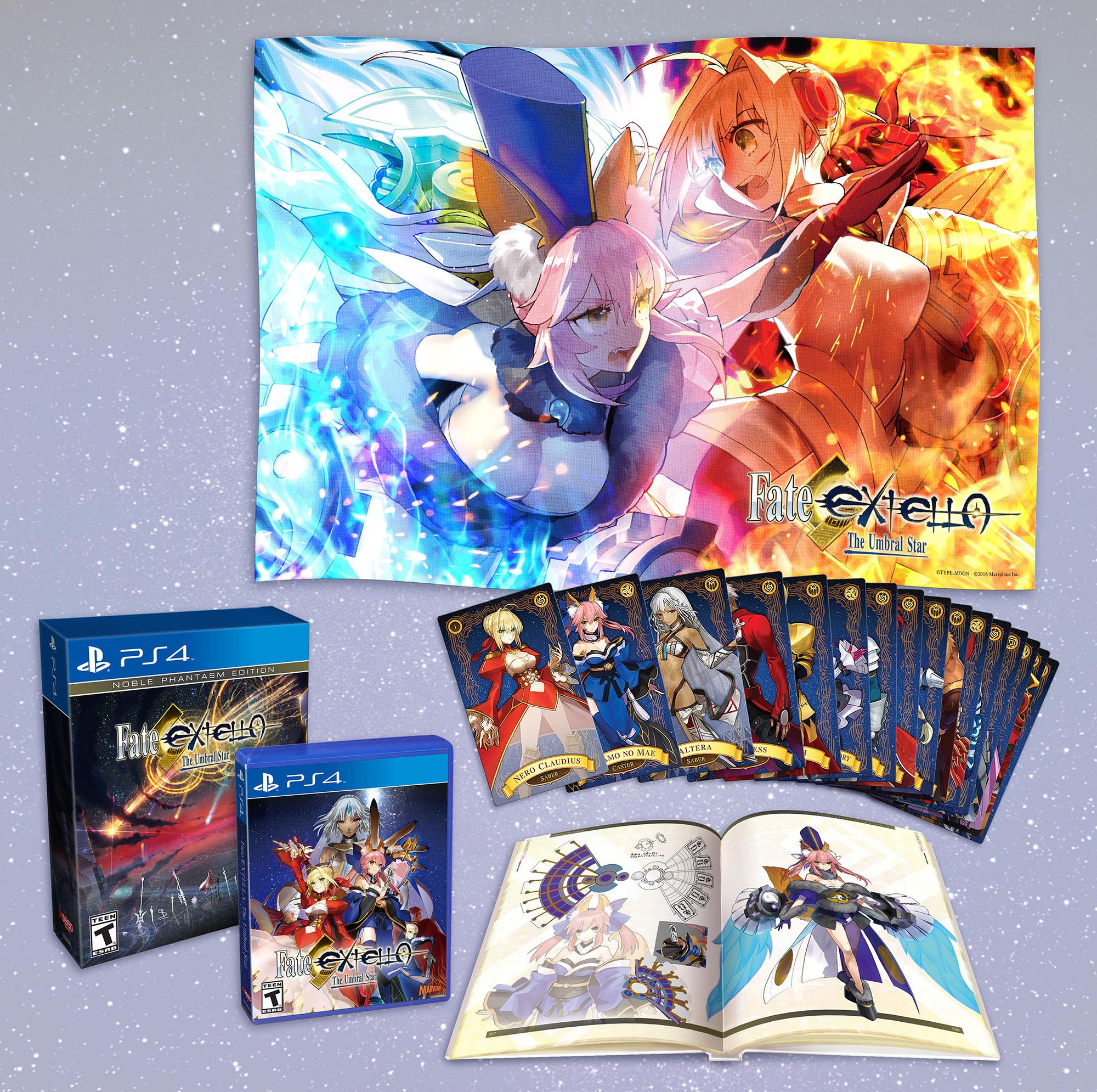 XSEED Games has announced that Fate/Extella: The Umbral Star will be missing its previously planned Winter 2016 release and will now be arriving in North America sometime in early 2017 for the PlayStation 4 and PS Vita. The company had some good news to go along with this announcement however as they did reveal that a special "Noble Phantasm" limited edition will be available for both versions of the game.
Priced at $20 more than the basic version, the Noble Phantasm edition will include a 7.5×6.3″ hardcover art book featuring over 100 pages of high-quality artwork from the game, a pack of 3×6″ collectible cards featuring each of the game's sixteen Servants, as well as a 24×17″ cloth poster contained in a special custom box.
Alongside this news XSEED Games also released a new trailer and a handful of new screenshots for the game and you can check those out below.