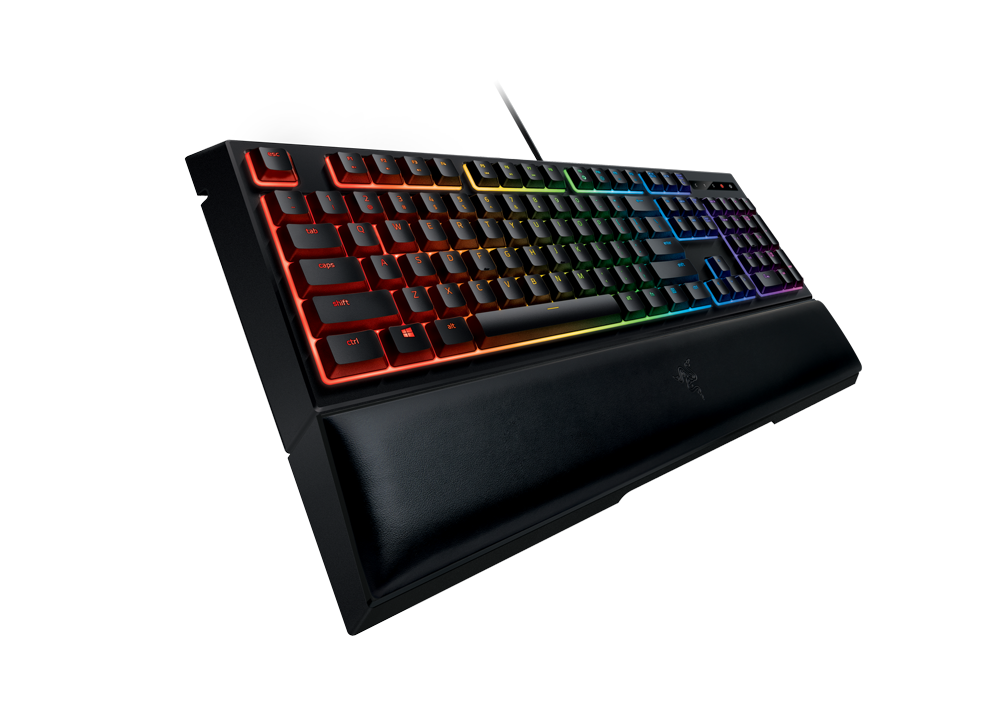 Razer announced today a brand new keyboard today that looks to bridge the gap between rubber domed and mechanical keyboards. The Razer Ornata will come with green LEDs and also a RGB LED version called the Razer Ornata Chroma. The keyboard will feature a brand new, patent pending switch that uses a rubber dome base to maintain a soft, cushioned feel and a mechanical switch mounted on the top for a crisp tactile click. To top it all off, a mid height keycap sits on top of the switch, to create a short travel time for faster actuation.
The Razer Ornata comes with a magnetically attached wrist rest, 10-key roll over, a dedicated gaming mode, and lighting controlled by the Razer Synapse software. The keyboard is available now through Razer's online store and will hit retailers in October 2016. The Razer Ornata will carry an MSRP of $79.99 USD and the Razer Ornata Chroma will be priced at $99.99 USD.
I find the Razer Ornata to be a pretty intriguing idea. Admittedly, mechanical keyboard snobs will likely turn their noses on anything with the words "membrane" or "rubber dome." There are so many variations of mechanical key switches and modifications these days, it's highly likely that someone will eventually find a mechanical switch to suit their taste. On the other hand, Razer is offering the full featured Ornata keyboard at a price competitive with higher end rubber domed gaming keyboards. Either way, I applaud Razer's attempt to carve a brand new niche for themselves.