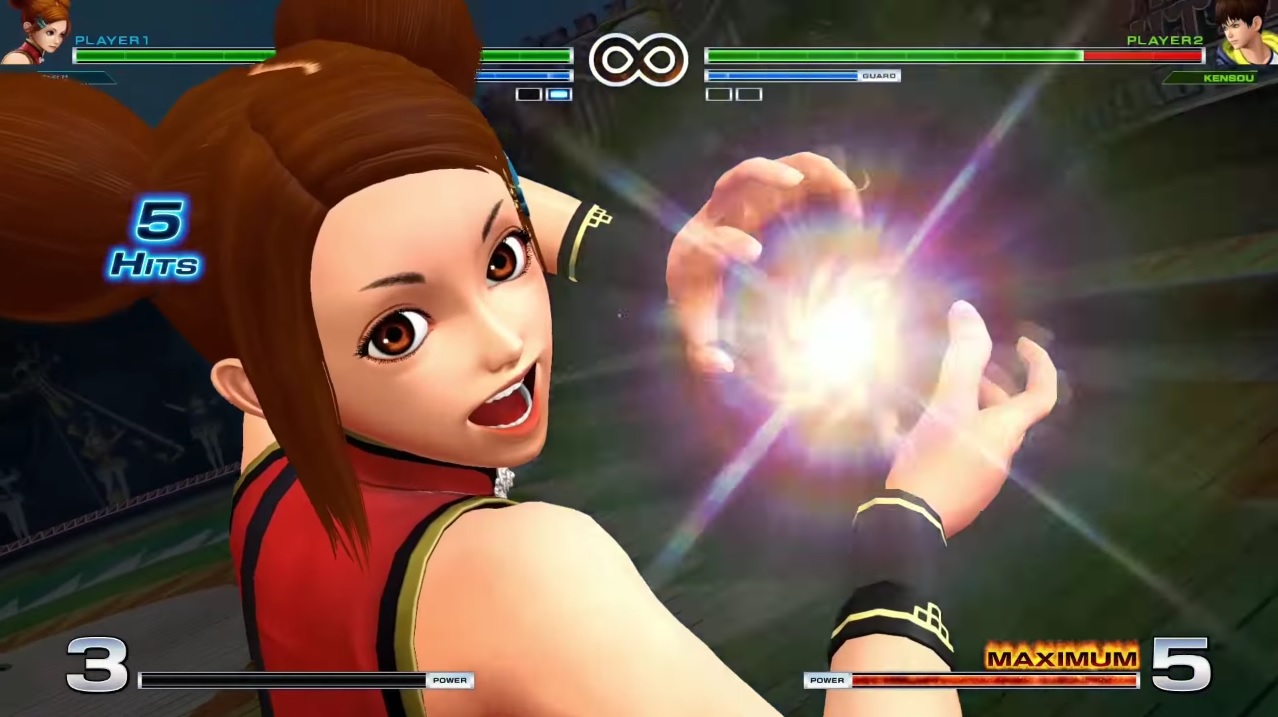 Atlus USA and SNK have released another team trailer for The King Of Fighters XIV and this time around they are focusing on showing off the members of Team Another World . The team features three female characters who are crossing over from other games and happen to be named Nakoruru, Mui Mui, and Love Heart. To go along with this trailer the company has also provided a bit of info for each of the characters and you can check that out below.
Nakoruru: Technically, this isn't the Samurai Showdown heroine's first The King of Fighters tournament. She appeared in the Game Boy version of The King of Fighters '95, and had a non-playable cameo in The King of Fighters 2000. She is a Maiden of Light that uses the Dancing Sword Arts of the Shikanna-Kamui fighting style and has a pet hawk, Mamahanha, that helps her in battle.
Mui Mui: Mui Mui hails from the Dragon Gal Pachinko games. She uses kung fu to help Nakoruru and Love Heart chase down an otherworldly being who will be headed to the tournament.
Love Heart: Love Heart is a Sky Love Pachinko series pirate captain who regularly fights against the Skull Pirates, first to avenge her father's death and later to protect the world from villainous powers. She's a sword fighter who's lending her abilities to aid her team.
The King of Fighters XIV is currently set to be released on the PlayStation 4 on August 23rd in North America and August 26th in Europe.