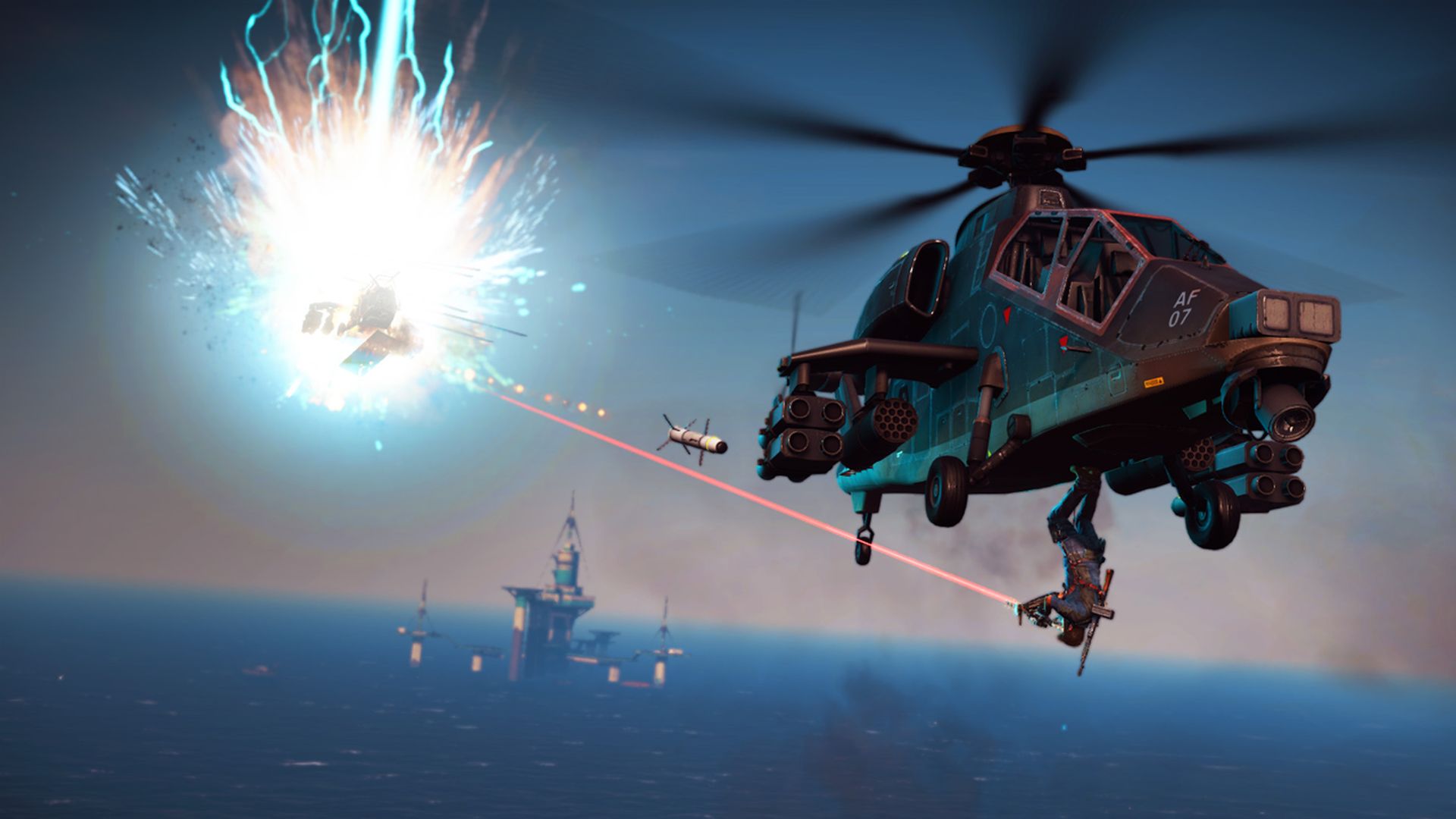 The last piece of DLC for the "Air, Land, & Sea" Season Pass for Just Cause 3 will launch on August 11th for Season Pass owners and a week later on its own. Entitled "Bavarium Sea Heist," the new DLC introduces the Loochador rocket boat packed to the gills with missile launchers and miniguns. Rico will be tasked to liberate the seaside Stingray Research Station at Scolio using the new boat. A successful mission will grant him a devastating lightning gun as his prize. Built by the Eden Corporation, the lightning gun is a laser targeting device that summons a destructive bolt of lightning from the sky.
"Our aim with the "Air, Land & Sea" Expansion Pass was to completely alter the way players tackle the game and we've achieved just that," said Marcus Andrews, Lead Designer of the "Air, Land & Sea" content at Avalanche Studios. "Each of the three packs of new tools allows the player to wreak havoc in fresh, creative, and unique ways that ensures both new and existing fans of Just Cause 3 will have hours of additional content and an enormous number of ways to approach any situation".
Just Cause 3 "Bavarium Sea Heist" is available on its own for $5.99 USD / €5.99 / £4.99 on August 18th. It is also part of the Season Pass priced at $24.99 / €24.99 / £19.99. Just Cause 3 is available for PC, PlayStation 4, and Xbox One.