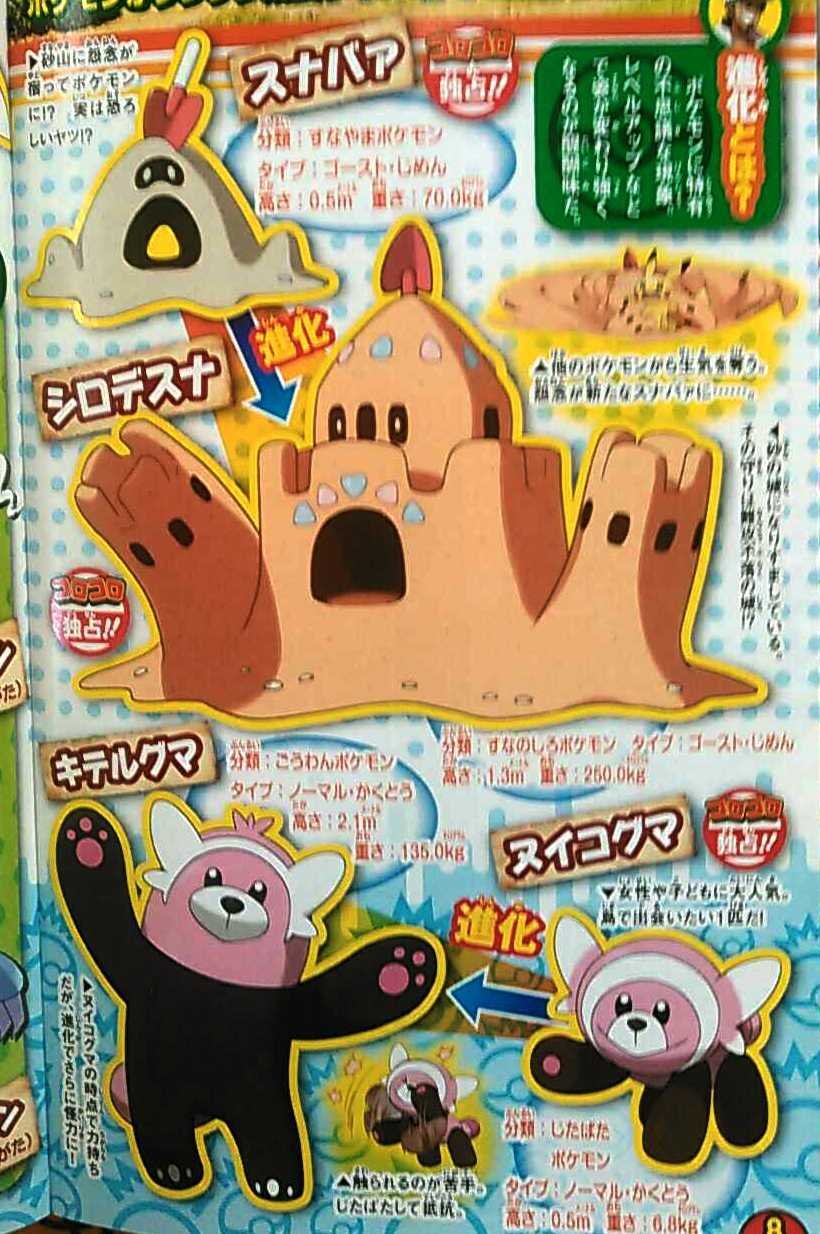 A big Pokemon news drop is coming on August 12th but that doesn't mean Japanese magazine CoroCoro won't be giving us it's usual monthly dose of awesome leaks. This time we got five brand new Pokemon, two more Alolan forms of generation 1 Pokemon and the reveal of some members of Pokemon Sun & Moon's mandatory evil team. For now we only have Japanese names for these Pokemon but you can expect them to have their international reveal in a couple of days.
So first up is a sandcastle Pokemon that evolves into a bigger sandcastle. Sunaba and Shirodesuna, pictured above, are both Ground/Ghost type Pokemon and are based on grudges that dwell inside sand. Shirodesuna has a particularly evil description, stealing a Pokemon's life force and turning their grudge into a Sunaba. A vicious cycle. The first stage of Bewear was also revealed, Nuikoguma retains it's Normal/Fighting type and is said to be really strong despite it's cute appearance.
The fish type Pokemon although having two apperances is actually one Pokemon. It's name is Yowashi and is pure Water type. It can change from it's Single Form into a larger form known as School Form which looks like a submarine.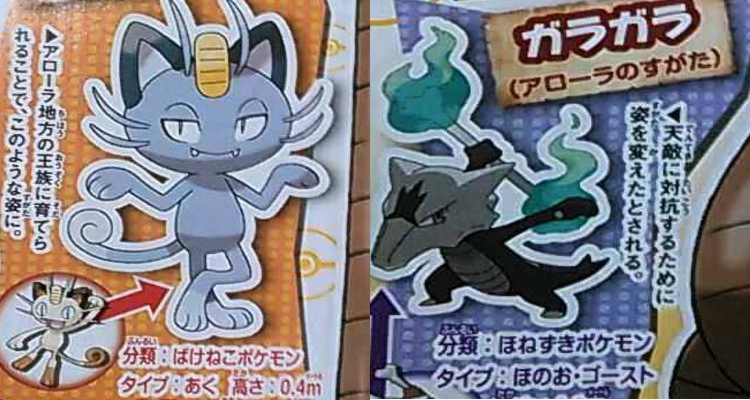 Meowth and Marowak have both received new Alolan forms. These Pokemon are still the same in name but basically different in all other aspects including type. Alolan Meowth is a pure Dark type and developed after being bred by the Alola royal family. Alolan Marowak is a Ghost/Fire type who changed it's type to adapt to it's predators and resist them.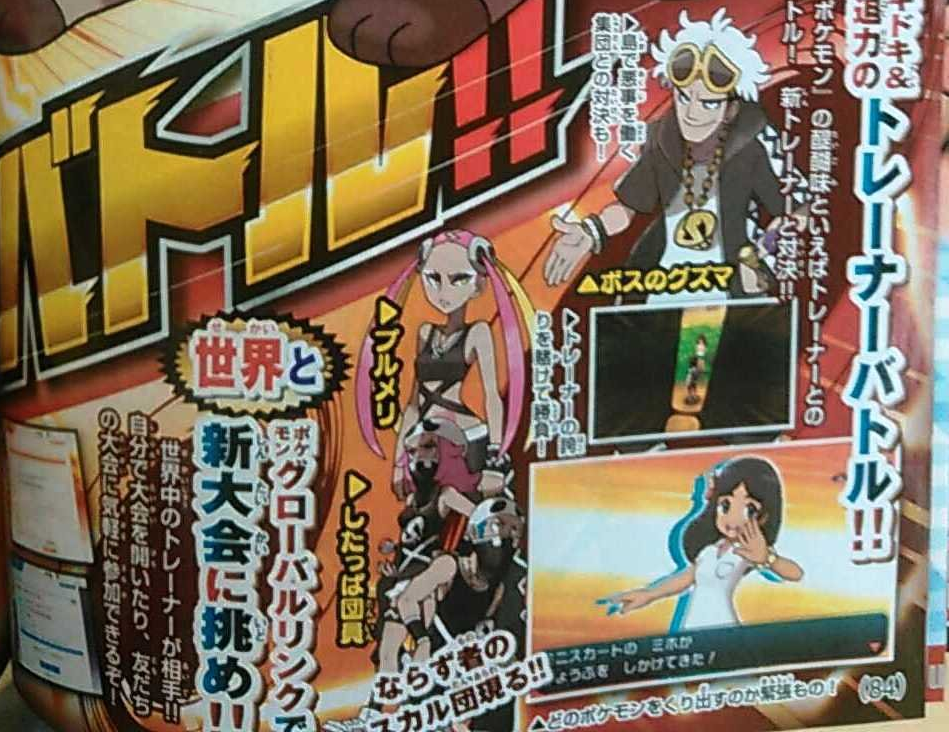 Lastly, the evil team is named Team Skull. We see what appears to be two high level bosses of the evil organization, the main boss is the male and is called Guzma while the girl is Plumeri. Their motives are still unclear but if I had to guess they will probably have something to do with Z-moves.
For now that's all but we are only two days out from our next huge information dump on August 12th. Pokemon Sun and Moon releases on November 18th for the Nintendo 3DS.