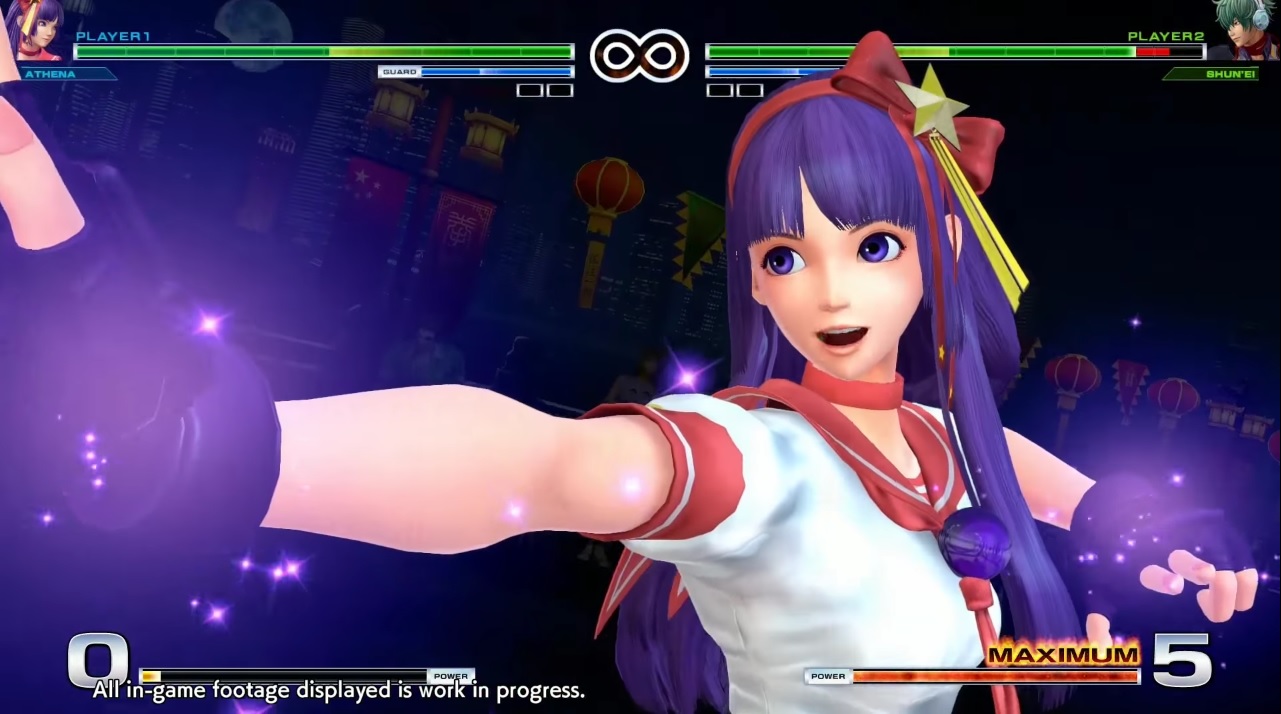 Atlus USA and SNK have released another team trailer for The King Of Fighters XIV and this time around they are focusing on showing off the members of Team Psycho Soldier. The team features Athena Asamiya, Sie Kensou, and Chin Gentsai who is something of a mentor to the other two. To go along with this trailer the company has also provided a bit of info for each of the characters and you can check that out below.
The King of Fighters XIV is currently set to be released on the PlayStation 4 on August 23rd in North America and August 26th in Europe.
Athena Asamiya: Athena is a famous idol with psionic abilities. She balances her singing, high school life, and fighting, hoping to bring justice to the world. In addition to her supernatural powers, she also uses Chinese martial arts.
Chin Gentsai: Chin Gentsai is Athena and Kensou's teacher, helping them learn to use their psycho powers. He himself is a master of Chinese martial arts, specializing in the Drunken Fist. He's hoping his students get a chance to prove themselves in the tournament.
Sie Kensou: Like Athena, Kensou has psionic and psychic abilities. In addition to using his powers, he also uses Chinese martial arts. He's in love with Athena, but has never had the chance to tell her how he feels.