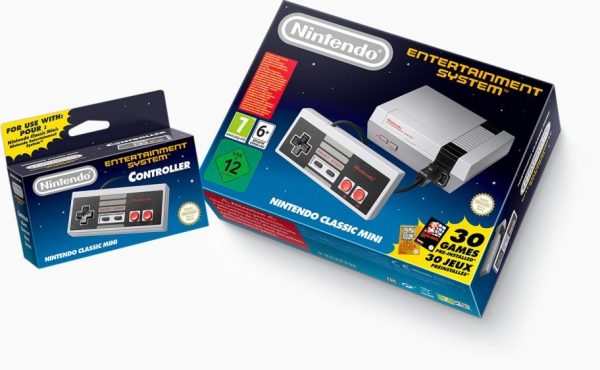 With the Nintendo NX still a big mystery, Nintendo have turned to the past for their next console. Officially titled the Nintendo Classic Mini: Nintendo Entertainment System, this micro system will arrive in most places across the globe on November 11th at a retail price of $59.95 in the US and $99.95 in Australia.

The system that can fit in the palm of your hand will come with 30 of the NES library's best games pre-installed. Unfortunately it will not accept cartridges or be able to acquire new games but NES promises the games chosen were to ensure longevity and quality. The 30 games are:
Balloon Fight

™

BUBBLE BOBBLE

Castlevania

™

Castlevania II: Simon's Quest

™

Donkey Kong

™

Donkey Kong Jr.

™

DOUBLE DRAGON II: THE REVENGE

Dr. Mario

™

Excitebike

™

FINAL FANTASY

®

Galaga

™

GHOSTS'N GOBLINS

®

GRADIUS

™

Ice Climber

™

KidIcarus

™

Kirby's Adventure

™

Mario Bros.

™

MEGA MAN

®

2

Metroid

™

NINJA GAIDEN

PAC-MAN

™

Punch-Out!!

™

Featuring Mr. Dream

StarTropics

™

SUPER C

™

Super Mario Bros.

™

Super Mario Bros.

™

2

Super Mario Bros.

™

3

TECMO BOWL

Zelda II: The Adventure of Link

™
The mini console will also include one classic NES Mini controller, with additional controllers being available to purchase for $19.95 AU ($9.99 US). This new control has the same connections as the Classic Controller and Classic Controller Pro from the Wii era, so all three controls are interchangeable. However, it should be noted that when using two controllers one must be the new NES Mini controller.
That's not all the benefits though, the NES Mini will connect to TV's using an included HDMI cable for a clearer picture and ease of connection. Probably the best feature though is that each title will allow for multiple suspend points, so you can pick up your game right where you left it without having to worry about saves or passwords. Factor in how small this unit is for portability and you have a very affordable and impressive piece of tech that offers a highlight of gaming history.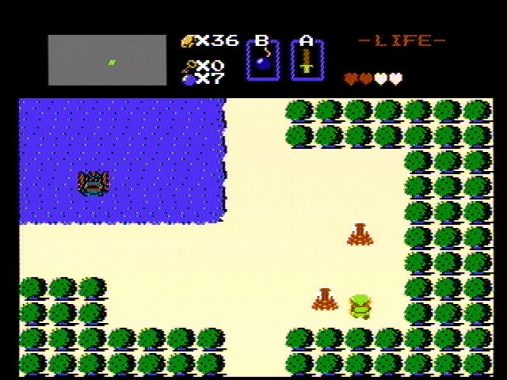 Strangely the console is powered by a USB cable and a USB power supply will not come in the box with European versions (and most likely Australian) of the console.
If the NES Mini does well enough (which I imagine it very well will given its affordable pricing and Christmas release period) I would say you can almost definitely expect a SNES Mini and even a N64 Mini to be announced in the near future. Sign me up for those.