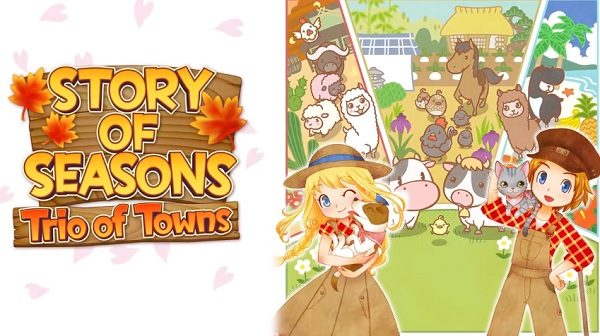 Last week XSEED Games announced that they are planning on releasing the latest game in the Bokujou Monogatari series under the name Story of Seasons: Trio of Towns for the Nintendo 3DS.
Currently the company has only stated that they are aiming to get the title released sometime in 2017 but since it is E3 they have also released a forty second long trailer giving us a brief look at some of the animals and activities that players will be able to partake in when the game is released.
XSEED has provided the below description for the title:
Settled on a homestead in the middle of three distinct and uniquely themed locales, players can explore a diverse landscape as they search for new ways to grow their farms and friendships. Extensive customization and gameplay options are on offer in Trio of Towns, with each village offering its own variety of regional crops, lads and ladies to romance, animals, festivals, furniture, decorations and more. More ways to play sprout up as players connect to one another locally or via the internet to chat, trade, and enhance items on a mysterious multiplayer island.