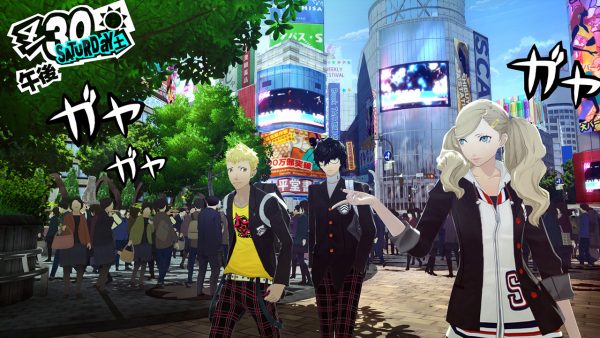 Atlus USA has announced that fans of the Persona series can expect Persona 5 to arrive in North America on February 14, 2017 for the PlayStation 4 and PlayStation 3. The company has stated that any pre-order and launch copies of Persona 5 will be a special Steelbook Launch Edition when it comes to the PlayStation 4 version.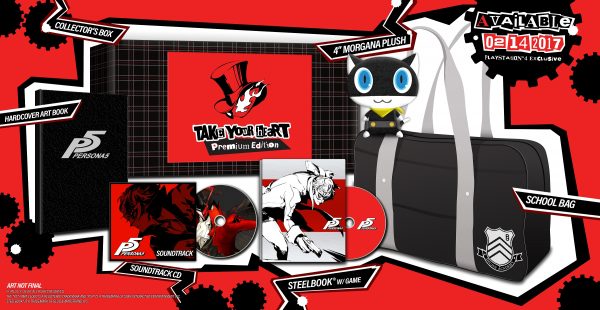 This version comes with a steel book case but those who want something a little special will want to spring for the $89.99 "Take Your Heart" Premium Edition that includes the following bonus items:
Soundtrack CD: A selection of music from Persona 5 by legendary series composer Shoji Meguro in a CD wallet featuring P5 artwork.
Morgana plush: Morgana the cat is not just the mascot of the Phantom Thieves, but is also a member—and also not just a cat! The premium edition includes an exclusive 4″ plush of Morgana.
64-page hardcover art book: This art book is full of concept sketches, character art, and more by character designer Shigenori Soejima.
SteelBook: As strong as a vault, the game disc for the PS4 will come specially packaged in a SteelBook collectible case, emblazoned with Persona 5 designs.
School bag: Designed after the traditional school bags in Japan, the exclusive replica bag comes complete with the Shujin Academy crest.
Collectible outer box: Easily the largest premium edition in Atlus' history, the entirety of the "Take Your Heart" Premium Edition comes in a colossal collectible box.