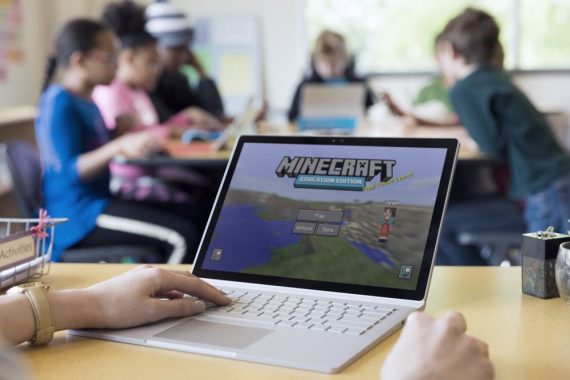 Microsoft and Mojang announced that the Minecraft: Education Edition early access program is kicking off today ahead of the official launch in September. This version has incorporated a lot of the feedback provided by over 2000 educators and students during the beta period this past May. The current build includes the following features:
Easy Classroom Collaboration: enables students to collaborate together to build projects and solve problems – with an entire classroom of up to 30 students playing in a world together without a separate server required.
Camera and Portfolio: students are able to collect evidence of learning in the game to demonstrate their progression.  The camera and portfolio features allow students to take screenshots of their work and document the development of their projects.
Non-Player Characters: An educator may create an NPC (Non-Player Character) to act as a guide for students in the game, giving instruction, providing more information, and also allowing educators to insert an active web link to additional references.
Chalkboards:  Similar to an NPC, educators can use chalkboards to communicate learning goals, provide information, give explicit instructions, or challenge students with problems to solve within the game.
Simple, Secure Sign-in:  Individual student and teacher logins help identify each player in the game, and ensure data privacy & security while playing Minecraft: Education Edition.
Tutorial World: For educators or students new to Minecraft, a tutorial world is available that will guide players on in-game navigation, crafting, and placing and breaking blocks.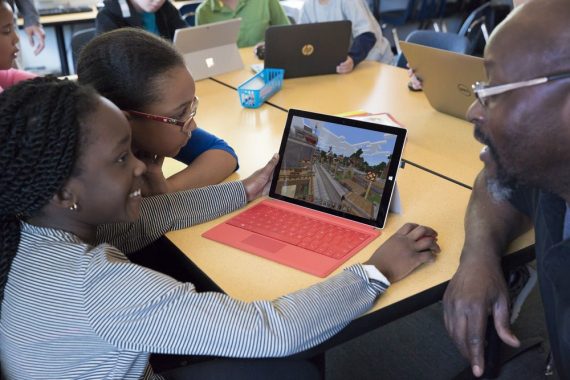 The early access program is absolutely free for interested participants. Interested educators can check out the lesson plans developed by Microsoft to get some inspiration on how to incorporate Minecraft into their classrooms. There are lesson plans for students in grade school all the way into high school.