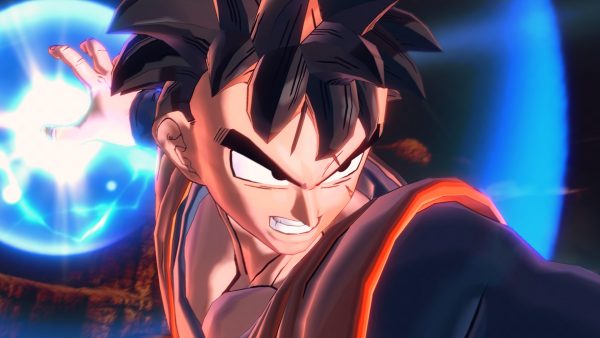 Dragon Ball Xenoverse 2 was announced last month with a great launch trailer to get us all hyped, however it featured no gameplay. Now Bandai Namco have given us a first look at a one on one match, pitting Future Gohan (unfortunately with both arms intact) against the original evil Goku, Turles.
While it seems like not too much has changed from this short fight, a number of improvements have been made that I personally noticed.
60 FPS on all platforms.
Improved hit detection.
Seems to be a z-dash mechanic added like the old Tenkaichi 3 days where you can dash behind them quickly.
Basic ki blast bend and seem to home in more than before.
Seems to be a bit more variety in how you can vanish and step around the arena.
Maybe the lock on cursor is gone but with no HUD in the trailer could easily just be for the trailer.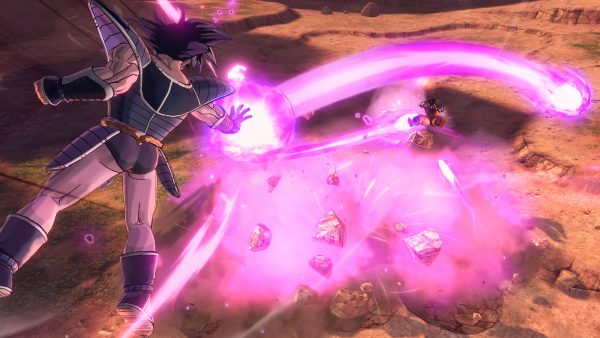 Bandai Namco also released some more official information on the game in some neat dot points alongside some screenshots. Inside this information drop was also a more specific release window of Autumn 2016, where as before all we had was a 2016 release date.
Relive the Dragon Ball story by time traveling and changing historic moments in the Dragon Ball universe
Next-gen visuals bring the Dragon Ball anime experience to life
New characters and boss fights
Brand new hub city 7X the size of the original game with 300 players online at the same time
More in depth character creation system
Updates and post launch support for up to one year
Looks like we can definitely get excited about Xenoverse 2 with all those new additions and it's great to see the game will be supported for at least one year. We are sure some of that will be paid DLC however Xenoverse 1 also had some great free support with costume pieces, new modes and patches.
We can definitely expect more news from the Japan Expo which begins on July 10th and will have the games producer present. Check out the new screenshots and gameplay footage below and let us know what you think about the improvements in the comments below.
---
UPDATE: A couple new details have been released. The city hubs name is Conton city. You  will be able to fly around the city after your character reaches a certain level and there are some new things to do in the city such as attend a school, which could be a replacement for the mentor system in Xenoverse 1. Cooler seems like he will be apart of the story and playable roster as well, showing up in the big fight between Frieza and Super Saiyan Goku.