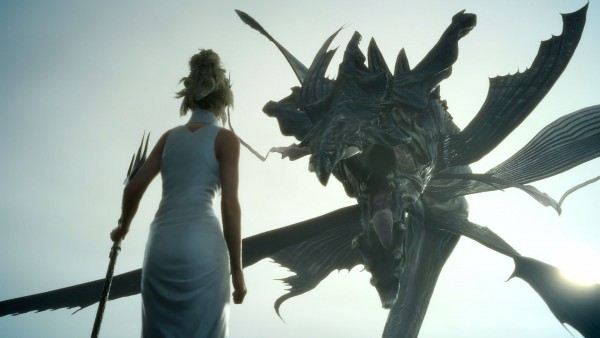 Final Fantasy XV's switch to a more action styled RPG didn't initially sit well with many longtime fans of the series but it seems that Square Enix is going to try and find a middle ground for those who prefer a classic turn-based style. Director Hajime Tabata revealed a new "Wait Mode" style of battle for the game during an E3 2016 stage presentation.
This Wait Mode can be turned on and off at any point in the game through the Options menu and this mode will allow players to pause the action and decide their next moves within the limits of a "Wait Gauge." This means that you can easily target enemies, aim spells, select teammate abilities, and actually plan rather than fight on the fly.
You can check out how the mode will look below and be sure to keep an eye out for Final Fantasy XV when it is released on September 30th for the PlayStation 4 and Xbox One.