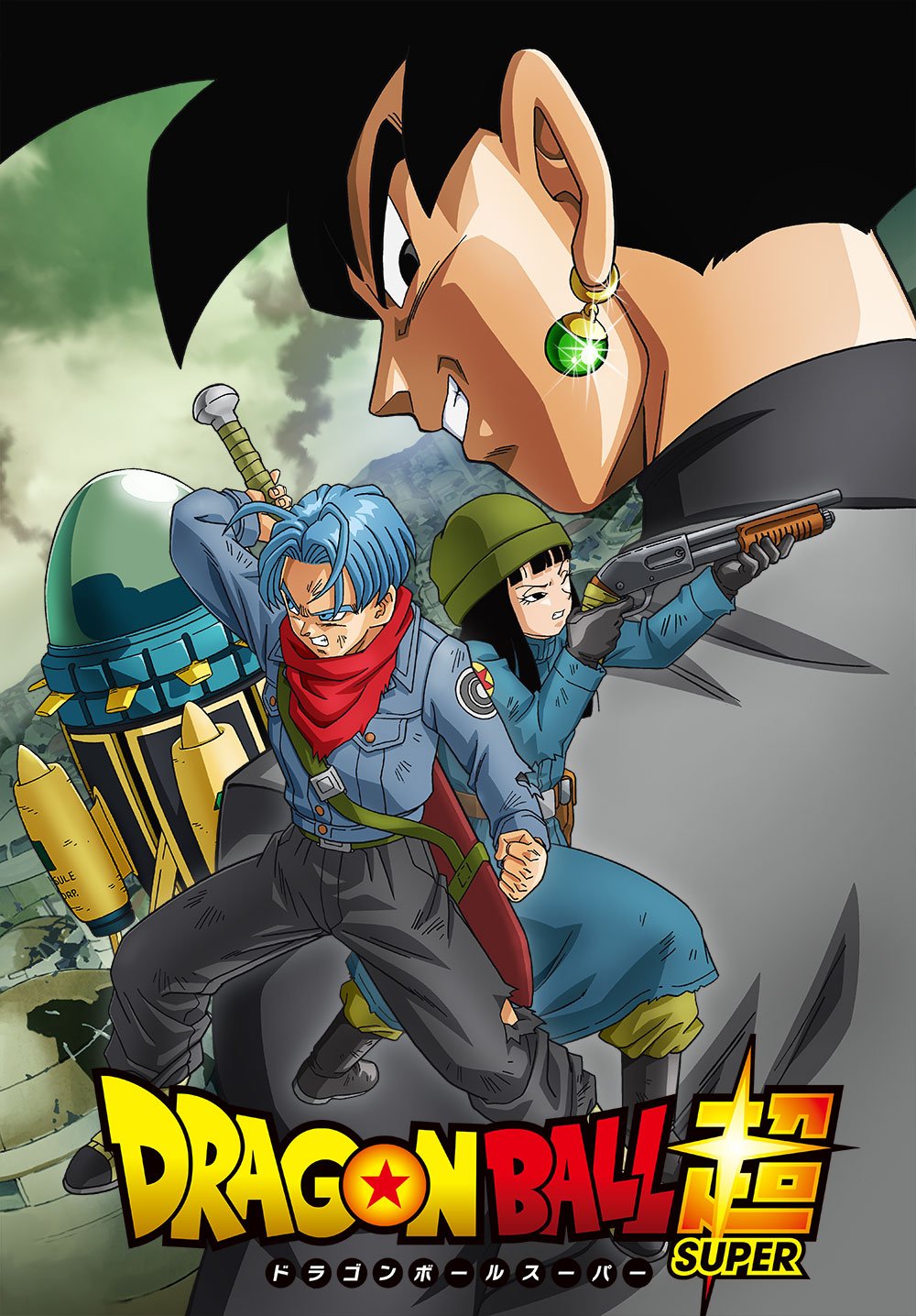 We recently covered the announcement that the next arc of the Dragon Ball Super anime will feature on returning character Future Trunks and in that same announcement was a mention of the arcs antagonist, the mysteriously named Black Goku. Now we have our first look at a promotional page in a magazine that reveals Black Goku alongside a couple other interesting details.
So first off, this Goku is clearly displaying a very evil smirk, not something we are used to seeing our hero wearing. Trunks may have simply named him Black Goku based on his black attire, which seems to be a jacket blazer. The most interesting element of his design however is a green potara earring. Those familiar with the Buu arc may remember that when two people wear one earring each they fuse permanently into one being. So perhaps Black Goku has merged with someone or is looking for a suitable partner to fuse with? We have also not seen a green potara earring outside of the game Dragon Ball Xenoverse, where the one time villain Demigra also sported them.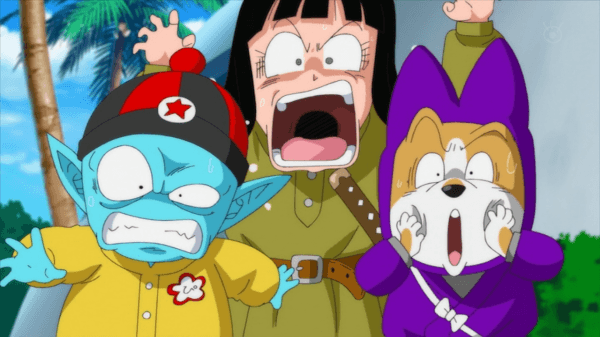 The second big talking point is what seems to be Mai with a shotgun fighting alongside Trunks. Mai is one of the members of the Pilaf gang who first appeared in early Dragon Ball material and have more recently appeared in the latest movies, however judging from the poster, Pilaf and Shu no longer seem to be around. Interestingly, Trunks and Mai had a sort of romantic thing in Battle of Gods where they were both children, so perhaps Toriyama is playing off that here. We don't know if she was ever wished younger in this timeline however that may be the case as in Dragon Ball GT she appeared much older and a similar time has passed.
We also see Trunks is still being presented with blue hair but whether this new style is only being used for promotional art is yet to be seen. The two both appear scuffed up in front of a rather bleak looking background which seems to entail Black Goku is causing some big damage in the future. Let us know your thoughts on Black Goku, Mai and Trunks in the comments below. The first episode of the Trunks arc will air in Japan on June 12th and should run for at least 20 episodes based on some leaked box set episode counts.