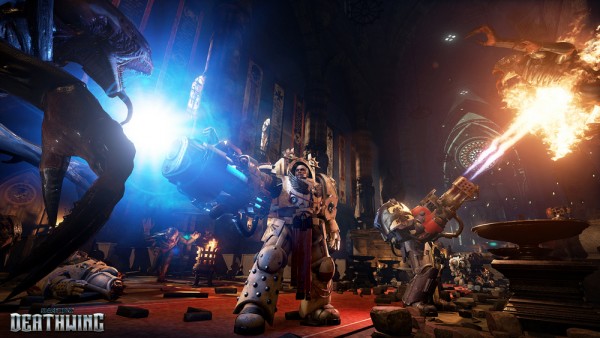 The first gameplay footage of Space Hulk: Deathwing launched today. The short video gives viewers a rundown of the basic mechanics of the game along with the first look at the game's foe, the Genestealers.
Developed by the team behind the indie FPS darling E.Y.E: Divine Cybermancy, Space Hulk: Deathwing is a FPS based on the classic board game Space Hulk. The game is set on the wreckage of the spaceship "Olethros." As a Librarian, the player will lead a team of Dark Angel Terminators into the ruins in search of relics. Danger lurks in every corner, as the ruins are filled with Genestealers.
Space Hulk: Deathwing features RPG-style progression, four player co-op, and a new localized damage system that interferes with the player's Terminator armour as damage is taken. The game is set to launch later this year.