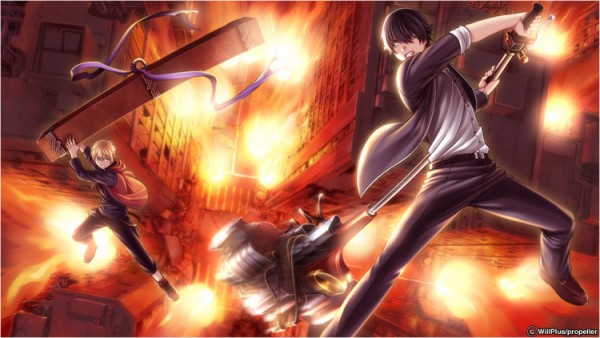 Those who have been eager to play a fresh all-ages visual novel from Japan will be delighted to hear that MangaGamer has one coming down the pipe at the end of the month. They have announced that they plan on releasing propeller's Tokyo Babel on PC on March 31st for $34.95 through Steam as well as their own website. If you choose to pre-order the title through the official website you'll net yourself a 10% discount bringing the price down to $29.70.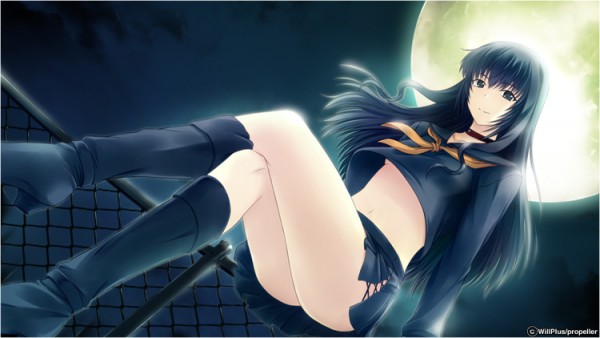 Tokyo Babel begins its tale on the eve of the apocalypse: parallel worlds crumble in succession as the gates of Heaven are closed shut and Hell is irrevocably submerged in water. In a final, desperate attempt to set things right, the surviving angels and demons flock to the soaring purgatory of Tokyo Babel, intent on climbing Jacob's Ladder to reopen the gates of Heaven and earn divine forgiveness.
In the midst of this world-rending calamity, a young man called Tendou Setsuna travels to Tokyo Babel in order to lend his aid in the quest for Heaven – joining him are the angel Raziel, the demon Lilith, as well as the amnesia-stricken, yet relentlessly optimistic high schooler, Kugutsu Sorami. Theirs is a journey laden with love, hate, passion and betrayal – one that, at its conclusion, may very well alter the fate of the universe as we know it over a fifty hour long visual novel.