SEEK AND DESTROY IN ARMORED WARFARE
Learn About The Crushing Power of an Elite Class of Vehicles
Amsterdam, The Netherlands – March 17, 2016 – Developer Obsidian Entertainment and global publisher My.com are pleased to showcase an important class of vehicles: the Armored Fighting Vehicles. The Armored Fighting Vehicles are the scouting stars of Armored Warfare, with an extremely good view range, along with being very fast and hard to detect thanks to their generally limited sizes. At the top of the food chain, in the war for vision, is the Combat Reconnaissance Assault Buggy (CRAB), developed by Panhard, a French manufacturer of light tactical military vehicles. Its main role on the battlefield is to seek enemy vehicles for their teammates to target and destroy.
See the CRAB in action in Armored Warfare's latest video below:
Watch the Armored Warfare video HERE: youtu.be/qrB-8K4w3A0
More information on the CRAB can be found HERE: aw.my.com/us/news/general/vehicles-focus-crab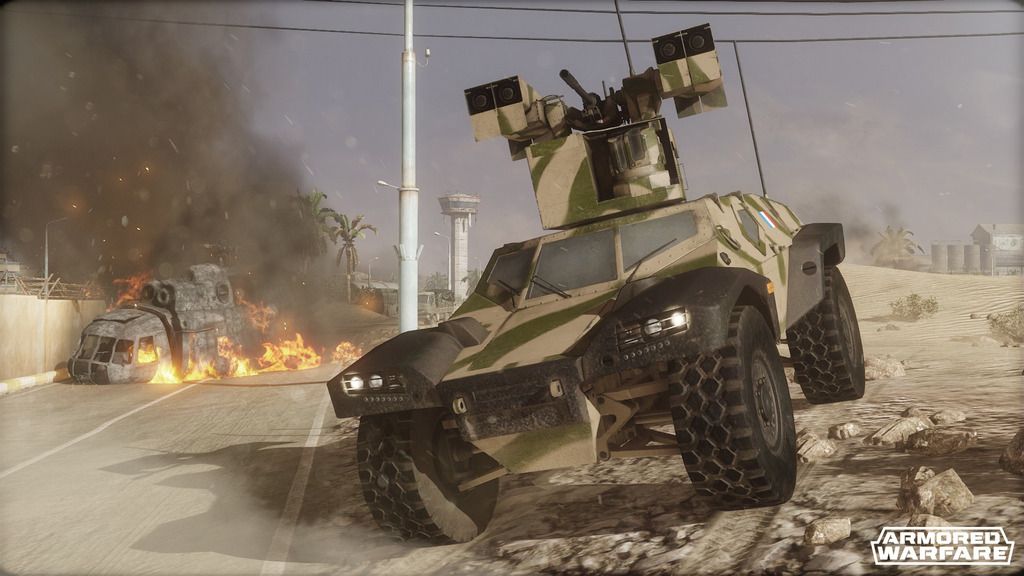 Armored Warfare is a free-to-play massively multiplayer online tactical military game that puts the player into the world of modern warfare. In Armored Warfare, players get a chance to try the most powerful tools of destruction invented by mankind – from modern main battle tanks, to scouts and wheeled vehicles. Using modern defense systems like anti-missile protection and smoke grenades, along with various types of armor and ammunition, players can jump into fast paced battles both in PvP mode and a vast amount of PvE missions.
To learn more about Armored Warfare and to download for free today, please visit aw.my.com. 'Like' the game on Facebook, and follow its development on Twitter @ArmoredWar for all the latest developer updates and news.
ABOUT MY.COM
My.com comprises myMail, MAPS.ME, myTarget, and online and mobile games. Its mobile communications and entertainment services and apps facilitate people in pursuing their business goals – and let them relax and have a good gaming time in-between. Copyright © 2015 My.com. For more information, visit my.com/