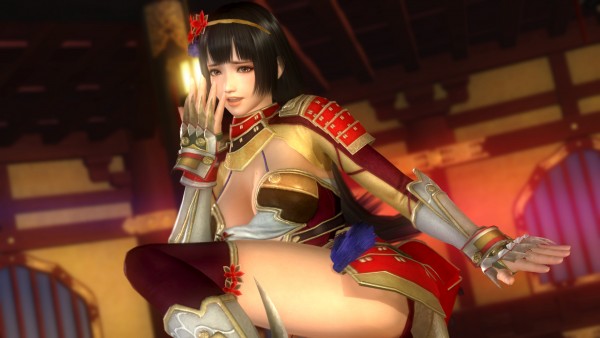 In a very surprising announcement, Koei Tecmo has announced that they will be releasing a new character for Dead or Alive 5: Last Round in March. Fans of Samurai Warriors will quickly recognize the character as she is a longtime fan favorite by the name of Naotora Ii.
Koei Tecmo has stated that she will be released in March alongside a new stage for the game and a number of new Samurai Warriors themed costumes that will be available for other characters. While stage will be available as a free download Naotora Ii will be available for download at $5.99 for just the character or $7.99 which includes her debut costume pack.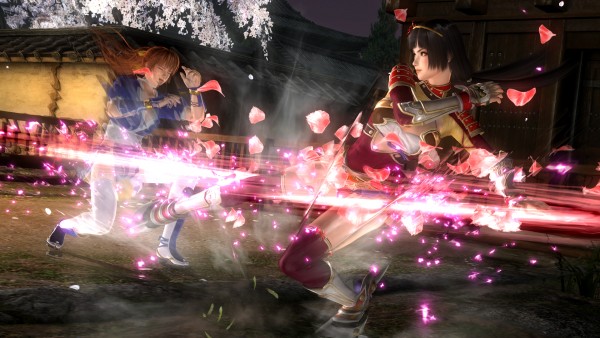 You can check out the character and the costumes below as well as a description of the character from Koei Tecmo.
Dragged into a mysterious portal by-way-of a M.I.S.T. time-travelling experiment, the ruler of Japan's Warring States era Ii Clan, Naotora Ii, emerges in present-day next to a competitor of the DEAD OR ALIVE fighting tournament. Given no other choice but to fight for her life, and keeping her family motto of 'once on the battlefield, one must face the enemy head on' in mind, a determined Naotora sets out to emerge victorious from this strange new challenge.

Specializing in kick-based attacks, Naotora developed her signature 'Ii Style Leg Strikes' fighting style after serving under Yoshimoto Imagawa, who based his techniques on his mastery of the traditional Japanese ball game "kemari." The quick and powerful strikes from her long legs make her a formidable rival to anyone who steps into the ring!