The beloved games may only be 20 years old this year, but Pokémon Red and Blue are celebrating by going retro… real retro… vinyl retro to be exact.
A limited edition pressing has been announced containing the original soundtrack from the game, which was composed by Junichi Masuda. Keeping with the Pokémon theme, the record is colored red and white to resemble the iconic Pokeball, only 500 of these things will be made available through the Turntable Lab website and will only cost around 50 US dollars.
Not only are the nostalgic tunes being put on an older medium of music recording, but what really gives this record a retro feel is the design they put on the cover. The artwork and style has been made to resemble The Beetles album Sgt. Pepper's Lonely Hearts Club Band, right down to the costumes of the four Pokémon and the flowers spelling out the name.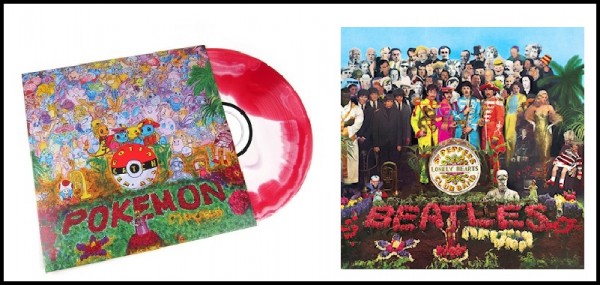 To celebrate the 20th anniversary the Pokémon Company International have announced they will be releasing special nendoroids, trading cards, 3DS and 2DS bundles throughout the year.