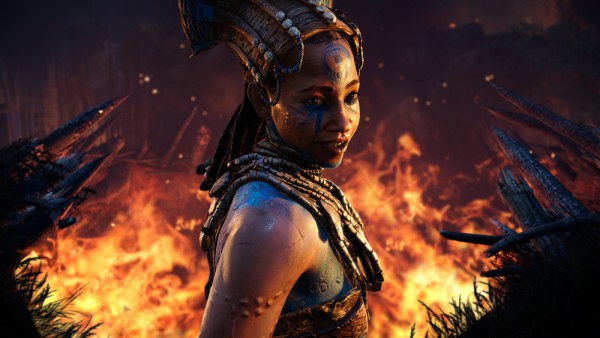 Ubisoft released a new trailer and a behind the scenes video for Far Cry Primal today. The trailer entitled "King of the Stone Age" gives viewers a look at the beautiful yet dangerous world of Oros and the game's three tribes. Led by the player, the Wenja tribe are under siege by the cannibals of the Udam tribe and the fire worshipers of the Izila tribe. Our hero Takkar must rally his people to fight off the Udam and the Izila tribes and ensure the survival of the Wenja.
The second video is a behind the scenes look at the development of the characters and language of Far Cry Primal. Ubisoft turned to professors of the University of Kentucky to create languages based on proto-european languages for each of the three tribes. The entire game is in these languages with appropriate subtitles.
Far Cry Primal launches on PlayStation 4 and Xbox One on February 23rd and on Windows on March 1st.